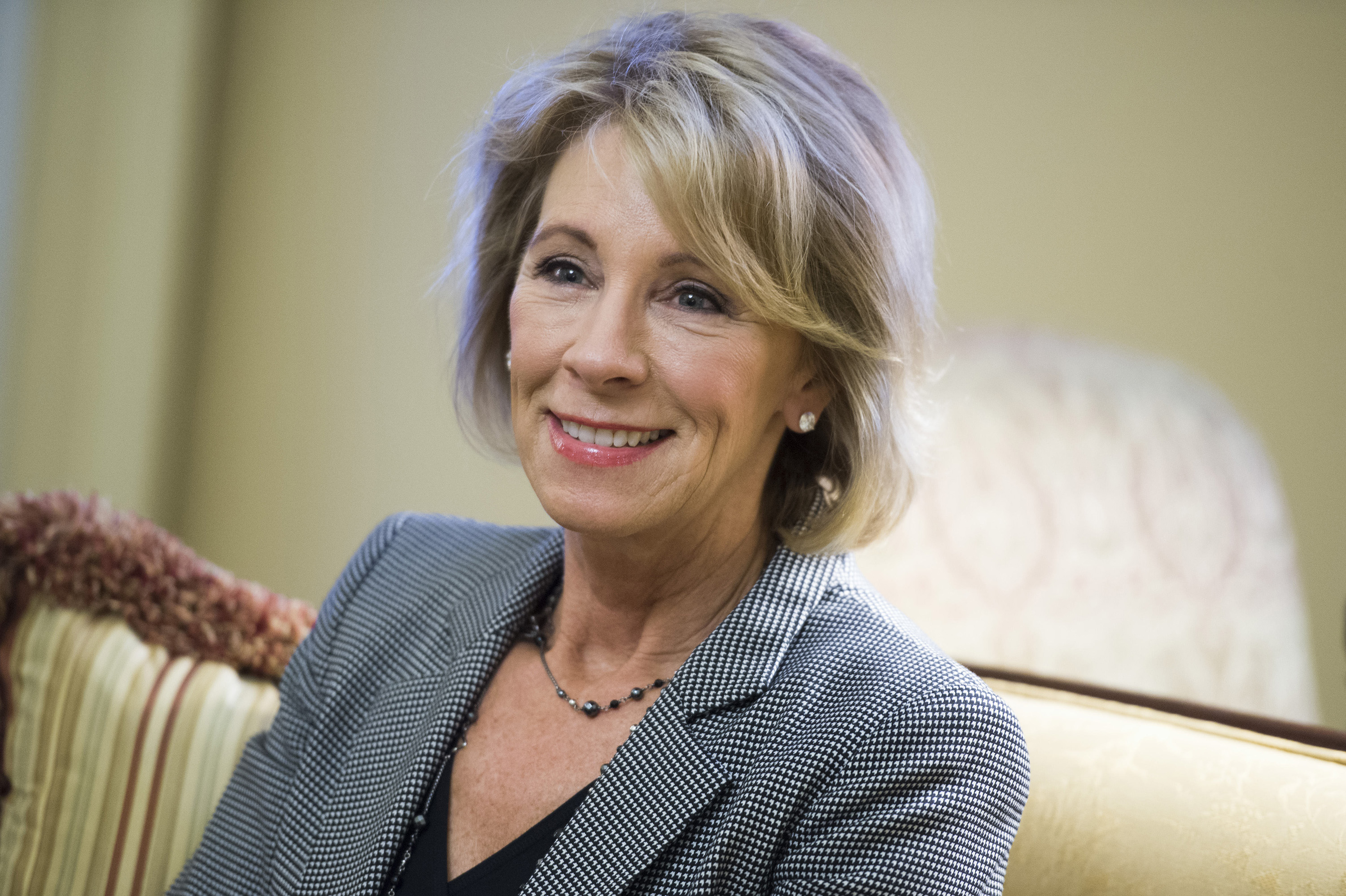 The Senate confirmation hearing for Betsy DeVos, President Donald Trump's pick for secretary of education, took place Jan. 17. The hearing quickly became a heated, partisan debate, and the the general public was doubtful regarding her ability and competence.
DeVos was questioned about a range of important issues including the federal spending of public money in education, private school vouchers, gun oversight in schools, and the Title IX preponderance standard regarding sexual assault cases in school proceedings.
She made it clear that she wants to limit the role of the federal government in America's schools. "The answer is local control and listening to parents, students and teachers," she said in her opening remarks while appearing before the Senate Committee on Health, Education, Labor & Pensions.
But does local control alone have the power to generate change in America's schools? While public schools continue to close down and receive less funding, this does not seem to be a solution for our failing public school system. DeVos's lack of experience with public schools and her advocacy for voucher systems which would prove harmful to public schools as "school choice" translates to taking money out of public schools to fund and send students to schools that are run privately.
DeVos was questioned by Senator Patty Murray of Washington on whether or not she would work to privatize public schools or cut money from public education. She replied ambiguously that she would look forward to working to "address all needs of parents and students," thus essentially saying she would not be willing to commit to not privatizing public schools.
Most shocking of all was the exchange between Sen. Chris Murphy who asked if guns had a place in or around schools to which DeVos replied that she thought "that's best left to locales and states to decide." She referred to an instance in Wyoming and imagined "there is probably a gun in school to protect from potential grizzlies."
This grotesque response juxtaposes the fact that Sen. Murphy represents Connecticut where the Sandy Hook shooting occurred, killing 20 children and six staff members. She thus could not definitively say that schools should have guns or should not.
In 2016, 136 mass shootings were reported, and the deadliest shooting in the history of the U.S. occurred at Pulse nightclub in Orlando. This response showed her complacency about an issue that has been debated by Republicans and Democrats with no successful legislation carried out to support gun control during the former administration.
DeVos failed to gain credibility during the hearing, as she refused to present a plan for protecting taxpayer dollars from waste, fraud, and abuse by colleges to Sen. Elizabeth Warren. She will "review" the gainful employment rule that ensures career colleges like Trump University are not fooling students of their money, but once again she did not commit to enforcing existing institutions that serve college students fairly.
DeVos consistently responded with vague answers and no formal agreements or disagreements regarding policy-based questions. She was unaware that the Individuals with Disabilities Education Act is a federal law, repeating that this issue "should be left to the states." IDEA protects students with disabilities by requiring public schools to provide children with disabilities a free public education based on their needs. She did not conclusively agree on whether all schools that receive federal funding should be mandated to meet the IDEA requirements.
If the secretary of education pick cannot conclusively agree or disagree when asked about federal laws put in place, or "confuses" federal laws with state laws, then there is an issue here that goes beyond Trump's "spoils system" approach to appointing people to his administration.
President Trump wanted to "drain the swamp," yet here we have billionaire Betsy DeVos who qualified for one of the most significant positions, who could have drastic consequences for our education system.
To claim that you have been a voice for parents, students, and primarily low-income children also means that you should not limit your advocacy efforts to private schools, public charter schools, the privatizing of public schools, and school voucher programs. These programs serve to further reinforce racial inequities in our schools, and have been shown to be inconsistent in academic performance outcomes of students involved.
Democrats requested a second hearing for Betsy DeVos, but it was denied. Education is not an issue that should be pushed under the rug. With insufficient time to scrutinize released information about her financial holdings, DeVos's ethics and character are being put into question.
If Betsy DeVos has the intention of leading our education system, and serving the parents, teachers, and students, she must first be transparent about her financials, and put the needs of the people before profit.