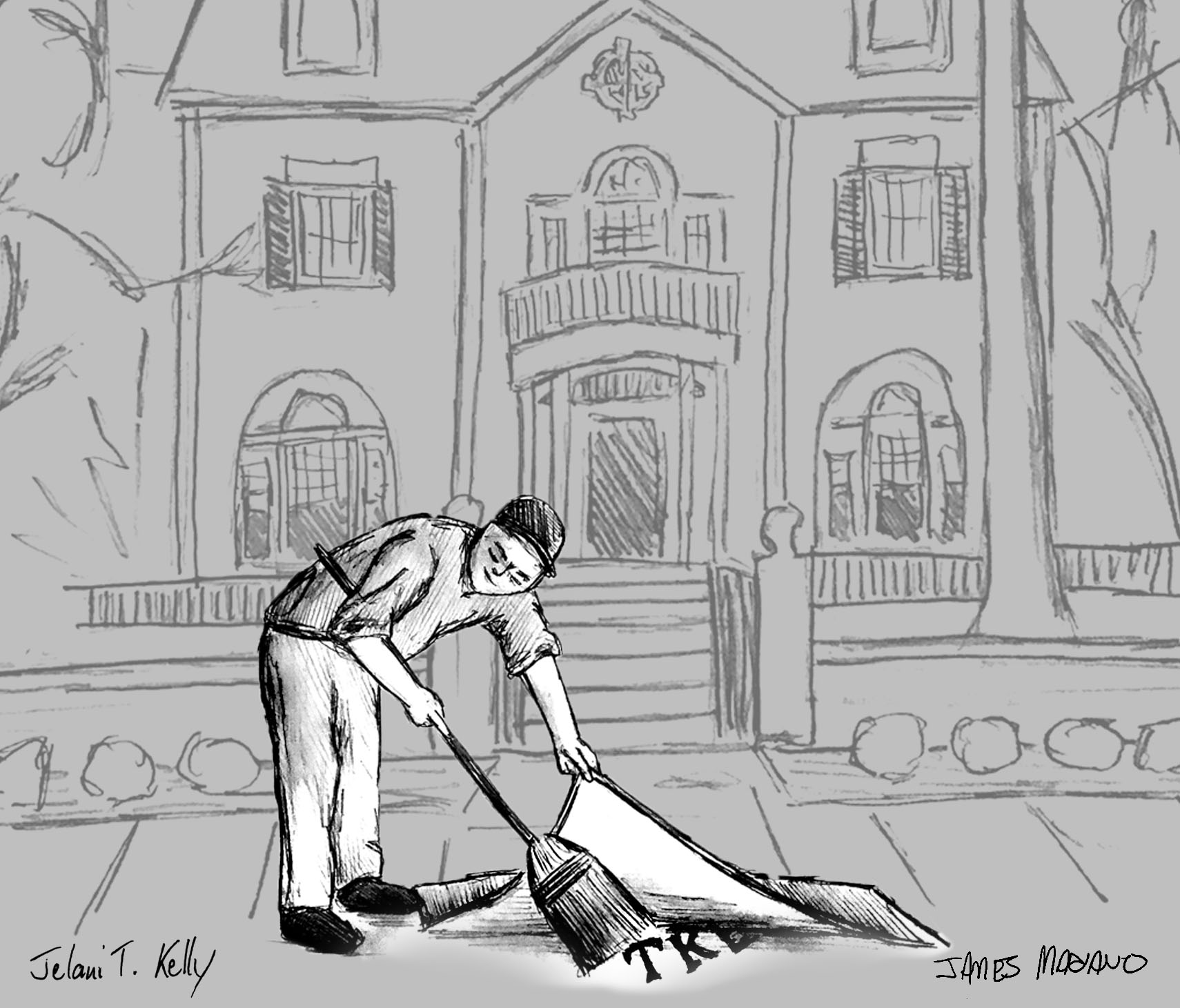 Drexel University officially announced May 25 that the Alpha Tau chapter of Tau Kappa Epsilon will be suspended for five years — but to us, TKE's suspension leaves  more questions than answers.
Here's what we know.
We know that three allegations of sexual assault were reported to TKE in the last month (more details on that in the Crime Log and in our past articles). We know that TKE will not be recognized by the university and cannot hold any official meetings or events for five years. We know that, according to the university's statement, this is at least in part because of violations of the alcohol policy.
Many aspects of this issue, however, are still unclear.
Firstly, what's the status of the investigation into sexual assaults that allegedly occurred at the fraternity a few weeks ago? How will the university decide whether to sanction individuals or the fraternity, and will they bring further sanctions against the fraternity at the conclusion of the investigations if brothers are found guilty?
And what's going to happen to the TKE house? Drexel is the owner of the property according to City of Philadelphia, but TKE's website says that this is solely for tax purposes and that the fraternity can buy back the property for one dollar at any point in time. If they're suspended by the university, can they still buy it back? Or can Drexel refuse to sell back the house?
Another issue needing clarity is the reasoning for the sanction itself.
"The Alpha Tau Chapter of Tau Kappa Epsilon Fraternity has been sanctioned through the University's Student Conduct process for failure to comply with the University's alcohol policy and regulations with a five-year suspension of recognition," the University's statement reads.
It's not clear whether the justification for TKE's sanction is the policies and regulations related to alcohol or alcohol policies and other regulations. Were there unregistered socials, and did these play a part in the final sanction? Further details about the reasoning for the sanctions are needed.
We understand that this situation is complicated, and there are some details that may be sensitive. However, because it impacts such a wide range of students, it would be beneficial if at least some of these inquiries could be addressed more thoroughly.