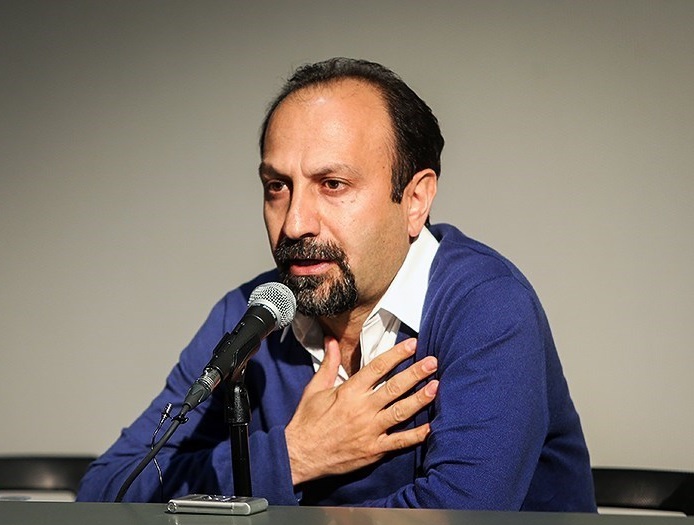 The Oscars have always been political. Think about the various controversies over films such as "American Sniper," "Zero Dark Thirty" or "Crash."
Of course this year, that has already started in the best picture category between the alleged "white people saving jazz" of "La La Land" versus the examination of sexuality and race in "Moonlight."
However, a more explicit tie to the current political climate became clear when it was confirmed that famed Iranian director Asghar Farhadi would not be allowed to attend the ceremony in support of his film "The Salesman," which has been nominated as Iran's submission for best foreign language film.
Farhadi has already had the distinction of being the first Iranian winner back in 2012 for his masterpiece "A Separation," and even before the director himself confirmed that he would not be attending the ceremony, there was an outrage over the fact that he would potentially be barred from entering the country based on something as arbitrary as his origin.
What stings even more is the idea that Farhadi cannot be allowed in this country because he is a "foreign" filmmaker. The themes of his films are universal — most of them about the challenges and relationships between families and how even little actions can cause large unforeseen consequences. The White House later clarified that Farhadi could be eligible to receive a waiver, which seems only possible because of the profile he received through the Academy. Would this mean that the subjects of "The White Helmets" — a documentary short following volunteers of the Syrian Civil Defense rescue organization that also received a nomination in its respective category — are banned because they aren't deemed important enough to spread their message?
In addition, as an outsider, he has a refreshingly unique perspective on America, pinpointing themes and ideas that many American filmmakers often overlook. Just this year, we were given "American Honey," a road trip movie directed by Andrea Arnold, a British woman who highlighted the many landscapes and hardships of the Midwest and South with a beauty typically unused for these kinds of places.
We cannot have these perspectives if we do not let these filmmakers in, and they cannot receive proper exposure at festivals such as New York International or Sundance if they cannot be allowed to present their films in person. We cannot hope to fix Hollywood's large-scale diversity problems if we do not allow in the kinds of faces and voices that would provide such diversity.
The ban on people from seven Muslim-majority countries has proven to be nothing more than a short-sighted, racist attempt to keep refugees from entering the United States and the case of Farhadi presents yet another example of how this has hurt people.
Think about how difficult it could be for lesser-known filmmakers who want to present their films at Sundance. If they cannot enter this country, then it makes it that much harder for them to earn distribution so that more people may see it. They cannot promote their film to American media or support it at award shows.
A whole generation of artistic voices are silenced through such a malevolent ban. To agree with it is tantamount to agreeing that these are voices that do not deserve to be heard and celebrated as the art that they are. How can Americans hope to engage and learn about these cultures and demystify them if these creators can't even enter the country?
Farhadi is now being seen as the frontrunner for the award and there are few who would be a better choice (save Maren Ade's "Toni Erdmann," representing Germany, which in its own special way would be a protest vote). But a win for Farhadi would also demonstrate that Hollywood does not support this limitation of artistic expression and can further illuminate how a ban like this hurts talented, innocent people.