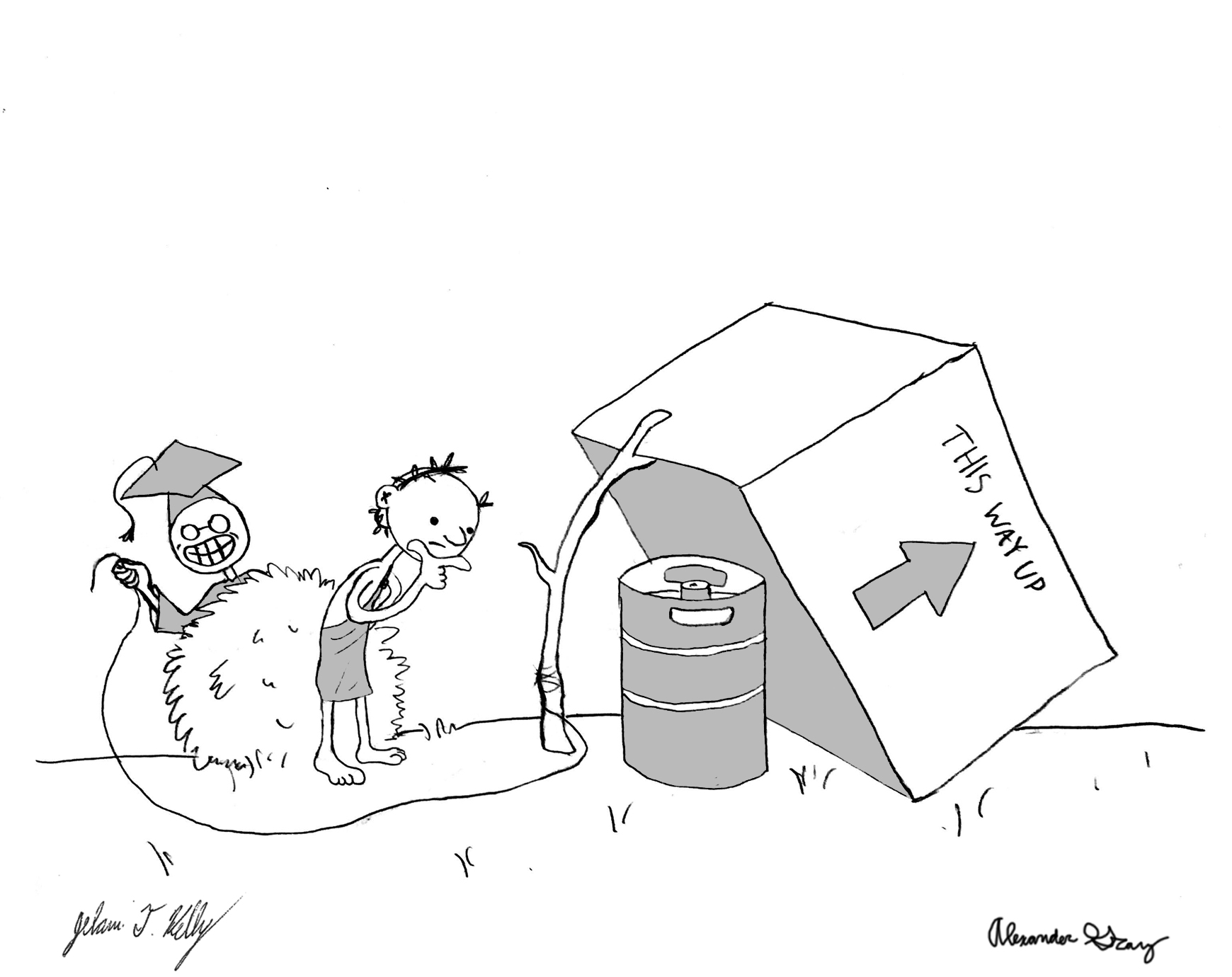 Early last week, the Interfraternity Council at the University of California, Los Angeles announced an indefinite ban on alcohol at all fraternity functions after sexual assault allegations at a local chapter. Shortly following the announcement, the school's student newspaper, The Daily Bruin, published an editorial suggesting the ban should be made permanent. An article by The Daily Pennsylvanian linked this decision to current events on their own campus; the University of Pennsylvania's enforcement of new policies regulating how and where social events are held in an effort to reduce sexual assault and substance abuse.
Originally meant to regulate the slew of "underground" fraternities and sororities, Penn's new policies require all student groups, both on and off campus, affiliated with an organization or not, to register their events with the university. Registration includes a requirement to hire university-sanctioned bartenders and security guards for events, which cost $90 per hour. As part of this new initiative, the university hired "event observers" to patrol the campus looking for unregistered events, and to check in on registered events to ensure all policies are being adhered to.
While these new expanded policies seem like a step forward, Penn students say it's not just underground Greek organizations being targeted. The Daily Pennsylvanian reported that any unregistered social events could be shut down, even when there is no alcohol involved.
How did a policy intended to prevent sexual assault and substance abuse turn into something that can shut down any unregistered off-campus gathering?
Keeping students safe is, of course, a serious issue and a noble cause. But university policies like Penn's often have unintended consequences. Making parties prohibitively expensive or even impossible to host in accordance with university policy will only push them further off campus, and it's no secret that underage students looking to drink will go as far as they must to do so.
We already see this right here on Drexel's campus, with students going far past public safety's jurisdiction in order to attend a party. Having limited access to alcohol also encourages binge-drinking, with younger students trying to make the most of the rare party they manage to find. Binge-drinking along with being far away from campus is a dangerous combination, with young students who are likely unfamiliar with the city trying to get home while intoxicated.
While allowing students to do whatever they want and drink wherever and whenever they want isn't a good option, there must be a solid middle ground between that and a blanket ban on unsupervised social gatherings.
Colleges and universities should be teaching students how to drink responsibly and providing a safe environment to do so. Enacting policies that prohibit such consumption only serve to make alcohol more taboo, more appealing and more exciting to take part in — "forbidden fruit" syndrome is becoming increasingly common at universities with restrictive alcohol policies.
College always has been and should continue to be a place for young adults to explore and find themselves. For many students, it's their first experience of freedom and living on their own, and their first opportunity to explore the world without the watchful eye of their parent or guardian; being nannied by the administration greatly detracts from that opportunity. Restrictive alcohol policies don't stop misuse or abuse. It's time we start educating our students on responsible alcohol consumption. We can only hope Drexel doesn't follow suit in tightening its alcohol policies; the administration would be doing a real disservice to its student body if it did.