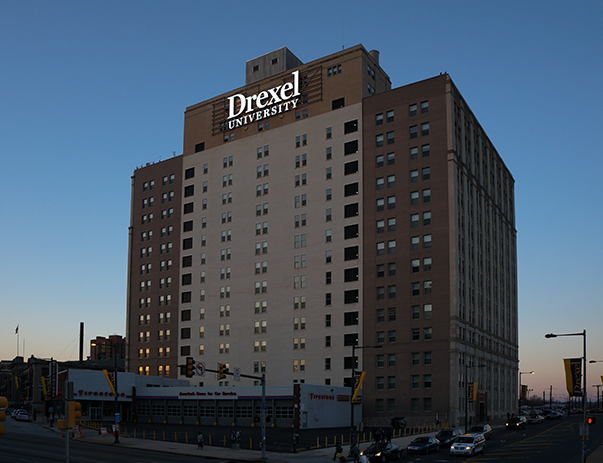 "Where are you living next year?" is a question that evokes instant panic, endless headaches and bitter dissatisfaction for many Drexel students.
While the process of finding a place to live can be somewhat exasperating — for first-year students and upper classmen alike — it's important to remain calm during this hectic trek, as there are many options available both on and off campus. So, close your eyes, take a deep breath and thoroughly consider all the housing choices before witlessly convincing yourself that you are going to be stuck on the streets of Philly without a place to live next year.
The panic that is often felt by students seeking places to live should be alleviated by the ample number of options that are available to students. Whether you are a freshman or sophomore stuck in the two-year housing requirement trap or an escapee of this foolish confinement who is ready to be far away from room checks and guest policies, we really do have a lot to be thankful for when it comes to housing at Drexel, though we often forget this as we pursue the chaotic quest of finding a place to live.
Freshman who are on the housing hunt can throw away their worries and know that they'll probably end up living in Drexel-affiliated housing their second year to fulfill their two-year housing requirements. This includes Chestnut Square, University Crossings and The Summit. These exorbitant apartments that look like they came straight off a show on HGTV may not easy on the wallet, but students can guarantee that they have a cozy, safe and conveniently located place to sleep every night. And don't forget about other Drexel options like Caneris or Stiles Hall.
But the best part about finding housing at an urban university? Once you escape the two-year housing requirement, the possibilities become even better.
You can choose from apartments still practically on campus, slightly near campus or even venture into other parts of the city like Penn's campus, Fishtown or near Rittenhouse. There's more out there than you probably think, making it quite simple to find an arrangement that checks all the boxes on your wish-list.
Now, you will inevitably have to put some work into finding a place, but rather than becoming consumed by stress as you make phone calls and go on tours, be excited!
If you want to remain close to campus so that you can get to classes without any troubles, you have the option to do that. If you are bored with campus and want to experience a new part of the city, you have the option to do that.
If you cannot seem to find a place, take a walk around campus and the surrounding streets and make note of which places have "for rent" signs. Cold calling will become your best friend and be sure to supplement this with additional searches on housing sites like Zillow, HotPads and Trulia.
And if you're still feeling stressed, remember to take advantage of the housing pages on social media. Drexel students never stop moving and with co-ops and study abroad, you can find someone who is moving out or is in need of a room mate.
Stress is inevitable and worrying is normal, but be glad that there are so many options. Many students at other colleges are far more restricted and are doomed to live into several predesignated places, which often means being cooped up in a shabby dorm. Drexel students are not limited by any means — and that goes for all parts of the educational experience at Drexel.
And the arrangements you end up with many not be perfect, but remember, you are still living in one of the coolest cities with endless restaurants, concert venues and interesting people as your neighbors — all the more reason to be happy about housing.
You may have to make some sacrifices, such as giving up living with some of your friends and adding even more to that pile of debt your Drexel education has been building, but what's really important is that you will have a place to call home even if the process of finding that place is nerve-racking.
Finding somewhere to live is not necessarily seamless, but nonetheless, the options do exist and that in itself is exciting. Rather getting yourself worried about where you'll end up, remember that the fact that there are so many places you could end up is another wonderfully distinctive element of your Drexel education.
So next time someone pops the, "Where are you going to live?" question, smile and know that you will figure it out.