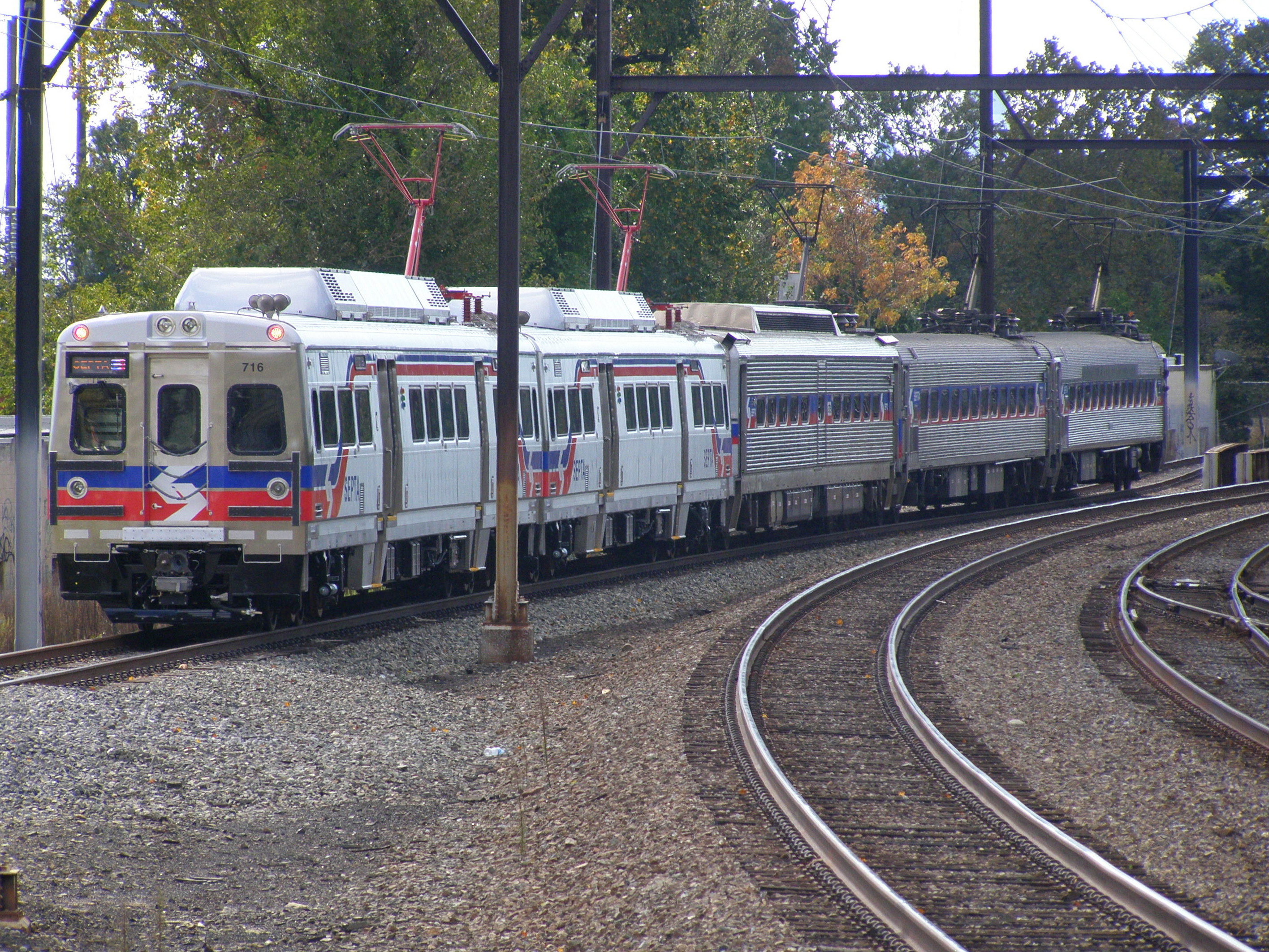 It can be a cost-efficient means of everyday transportation if you buy a weekly or monthly trailpass, but this railroad has a reputation for being late. It also has a reputation for overcrowding during rush hour while being late ,which makes sense since the train is spending extra time at stations waiting for passengers to exit and board the train.
Lateness exacerbates the already negative environment during SEPTA's busy morning and afternoon rushes. People are agitated and want to get to their destination, and that mentality gets worse after a long day at work and/or school.
Overcrowding is also annoying for people who are trying to get work done on the train. They do not really have enough space to look at documents or books, nor do they have space to store their bags in a nice spot.
Unlike its neighbor New Jersey Transit, SEPTA trains are generally shorter with the average size being about four to five cars. NJ Transit needs more cars to cover the enlarged passenger body of a larger geographical area; SEPTA's area is smaller and its longest line is just under 40 miles.
But why are these trains so overcrowded?
The more likely reason is the railroad does not have any multilevel coaches. That is unlike many other commuter railroads, which are now running plenty of these cars on their trains. The railroads are doing this in response to increasing ridership as the populations of the large cities they are centered around continue to grow.
Similarly, traffic on the roads in the area increases with population. It is unsurprising that plays another significant role in influencing people's decisions to ride public transportation.
There is good news, though.
In late March 2017, SEPTA awarded Chinese rail car manufacturer CRRC MA (formed in mid-2015 from a merger of two Chinese corporations) a contract to build new multi-level push-pull passenger cars for SEPTA that will add about 6,000 seats to the railroad. The company recently built a plant in Springfield, Massachusetts, where these new multi-levels will mostly be produced.
It is likely they will be put to work on SEPTA's longer routes, as these multi-levels are push-pull cars meaning they lack a motor. That still will do well systemwide; it will make more shorter electric multiple unit (EMU) trains available for the shorter lines. The new cars are expected to enter service in 2019.
That's not too far from now, folks! Let us hope things stay on task and these cars get built and delivered within reasonable time.