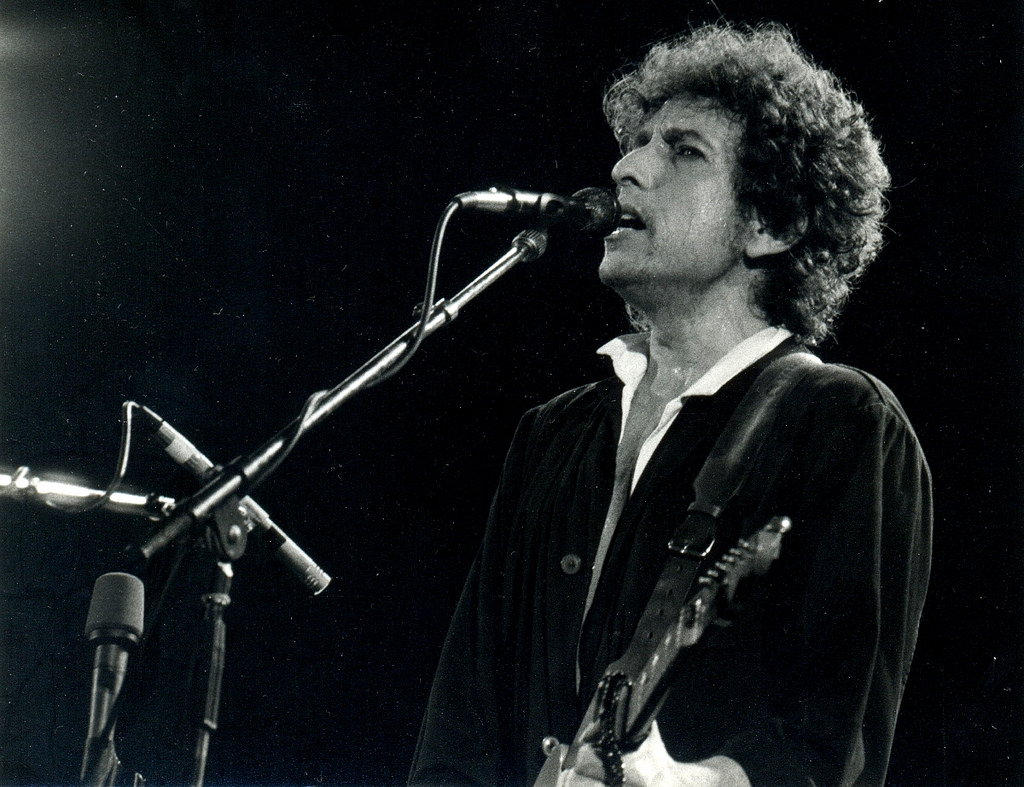 He is one of the greatest singers and songwriters in not just American history, but world history. He's an icon of the 1960s hippie movement, a 12-time Grammy winner, an Academy Award winner, a Golden Globe winner and a proud inductee of the Rock 'n' Roll Hall of Fame. And, as of Oct. 13, he can add one more accolade, arguably the biggest of his career. He is now the recipient of the 2016 Nobel Prize in literature, an accolade previously held by legendary writers such as Ernest Hemingway, Harold Pinter and Pablo Neruda.
Now, this isn't a surprise. His songs, including "Knockin' on Heaven's Door," "Blowin' in the Wind" and "The Times They Are a-Changin'" are iconic songs in their own rights and are pieces that should be celebrated. Even the Nobel Committee, when announcing Dylan as this year's recipient, claimed he received the prize for "having created new poetic expressions within the great American song tradition."
Many people, including myself, knew that, at some point, Bob Dylan would receive a Nobel Prize.
The shock, however, was that it wasn't the Nobel Peace Prize, arguably the most memorable of the Nobel Prizes, which he has been a heavy contender for since the 1960s. Why? If you look at Dylan's career, you see that he has divided his time between his songwriting and his social activism, especially during the American civil rights movement of the late 1960s. In this day and age, the Nobel Peace Prize, while still prestigious, has become more diluted and filled with controversy, with recent recipients including Colombian President Juan Manuel Santos, Martti Ahtisaari and even Malala Yousafzai, who does deserve the prize, but not at this point in time.
Previously, the peace prize would go to not only the most well-known advocates for peace, but for those who openly practiced peaceful options; people and organizations such as Martin Luther King Jr., UNICEF and Elie Wiesel, Holocaust survivor and well-known activist famous for writing "Night", a memoir about his time in Auschwitz during the Second World War.
If Wiesel, a well-accomplished writer and social, can win the peace prize, then how come Bob Dylan will receive the prize in literature despite being similar in description to Wiesel?
Who knows? I don't.
What I do know, however, is that the Norwegian Nobel Committee need to resolve this issue during Dylan's lifetime, as the man deserves that accolade as well as any other accolade he can get. Until then, congratulations Bob Dylan! You deserve this, and we'll see you Dec. 10!