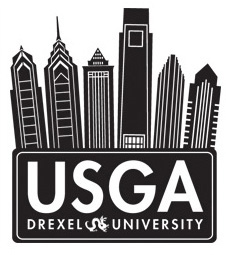 The Undergraduate Student Government Association has opened applications for elections for the 2014-15 academic year. All current full-time undergraduate students are eligible to apply and vote in the election.
Drexel USGA is comprised of a team of diverse students who connect the student body and Drexel's faculty, professional staff and administrative departments. The organization serves as a representative that listens to students' concerns, comes up with solutions, talks to authorities, and tries to make those initiatives come to fruition.
The USGA announced the 2014 election April 2 at 6 p.m. in the Drexel Recreation Center. On April 17, the application packet was released on the USGA Facebook page, including required forms and detailed guidelines.
Kyle Norman, an entertainment and arts management senior and the current media and marketing manager of USGA, encouraged students to apply.
"It is a great opportunity to lead, great opportunity to learn about your school, and great opportunity to make a difference that really matters to the students," he said.
Taylor Collins, a health sciences junior and the vice president who has been with USGA for two years, wrote in an email, "The best part of being on USGA is the connections you are able to make with administration and faculty counterparts that really care about the students of the University and are 100 percent willing to help you accomplish your goals."
Collins continued, "Being an integral part of USGA has not only taught me so much about the University itself but also about the students who go here. I love hearing students' ideas and opinions and getting such a diverse perspective on Drexel."
To be considered as a potential USGA officer, applicants need to fulfill up to nine requirements, including an application demographic form, an election speech, a nomination form, a digital photo, a recommendation form, information session attendance, confirmation of academic eligibility, and an interview. Treasurer candidates must also have six months of leadership experience. All applicants are responsible for raising awareness on campus for their own campaigns.
Collins explained, "A USGA officer must be a self-starter. Each representative is their own leader, and although we have an executive assembly to lead discussions and oversee progress, we are working on our own initiatives as well."
Collins continued, "Most importantly, a USGA officer needs to be dedicated. We are a working team, and every single member needs to show the same dedication regardless of their position. Being part of student government is time-consuming, but the time definitely pays off with the rewards and changes you can see in return."
Similarly, Norman said, "[We want] someone who is hardworking, self-motivated and really cares about Drexel and wants to see it be the best as it can be."
The positions available on USGA are classified in four assemblies: Executive Assembly, which consists of the president and vice president; Engagement and Operation Assembly; Student Life Assembly; and Academic Affairs Assembly.
Elections will be divided into two phases from May 9 until June 5. The first election is for EA and EOA positions, allowing the second election for other positions, which are SLA and AAA. Interviews will take place weeks 8 and 9, and there will be an acceptance dinner week 10 of the spring term.
According to Collins, there have been slight adjustments in the election process this year so as to look specifically for students who are interested in running for a student government position. All other representatives besides the EA and EOA, with the exception of treasurer, are required not only to submit the application form entirely and attend one info session but also have an interview with the outgoing USGA board and/or the incoming EOA. The last remaining candidates will then go through the second round of elections, where the entire student body will select the best fits.
Norman mentioned that there had been low voter turnout in years past. Conventionally, students can only vote on DragonLink by logging into DrexelOne. This year, however, the USGA board is trying to make the process more accessible.
Throughout the years, the USGA has made significant improvements on campus.
Collins wrote, "My advice to every representative who is elected is to take advantage of that opportunity! Come up with ideas, speak to students about what they would like to see, and then take the initiative to meet with someone higher up who could actually help get the project moving."
According to Collins, one of the most remarkable projects that remains relevant today is the creation of the Student Recreation Center, which began in 2006 and was opened in February 2010.
More recently, the USGA has managed to complete some other projects, including creating a second commuter lounge, adjusting the Drexel Shuttle route times and dropoff locations at The Fresh Grocer and Trader Joe's, installing phone chargers in buildings around campus, allowing new student organizations to apply and receive recognition year-round, working with the College of Arts and Sciences to have the Papadakis Integrated Sciences Building open 24/7 during finals week, and facilitating the new Academic Center for Engineers.
"One of the biggest initiatives our president, Mahmoud Shurbaji, put in full swing this year was a proposal for a new Student Union Center, which is an initiative that will have to be continued for the next executive assembly," Collins continued.
Despite their achievements, however, the organization is facing some issues. Collins is concerned about the apparent disconnect between the student government and the student body.
"It's been evident that students don't feel the need to come to us with issues or concerns they have for the University, when in reality, that is what your student government is here for," she wrote. "We always appreciate the students who do reach out to us with realistic changes or movements that they would like to see move forward because it gives us one more project to work on, and our job is to make administration aware that these particular issues are important to the students of Drexel."
To learn more about the USGA and its elections, visit facebook.com/DrexelUSGA.