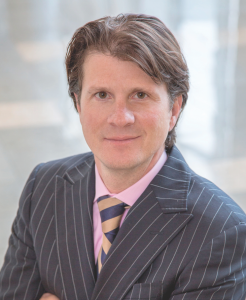 Drexel University's College of Medicine recently announced the creation of the Drexel Neurosciences Institute, which is a collaboration between the medical school and Global Neurosciences Institute, LLC. "Drexel Neurosciences Institute will harness the extensive experience of both parties to provide exceptional care and important clinical research opportunities for patients requiring specialized and subspecialized neuro-health services, including but not limited to neurology and neurosurgery," Rachel Quimby, director of media and public relations of the College of Medicine, wrote in an email.
"We had been exploring having a different neuroscience arrangement here," Daniel Schidlow, Annenberg Dean and senior vice president of medical affairs of the College of Medicine, said. He went with CEOs from Hahnemann to meet with Dr. Erol Veznedaroglu, or "Dr. Vez," at GNI. "[The development of the institute] emerged from conversation," Schidlow explained.
As it turned out, Veznedaroglu was very interested in working with the College of Medicine; he was quoted in an article on Philly.com as wanting to create "a different kind of network" that, although benefits from university research, it is not tied to that university's hospital. "Dr. Vez is a very academically-oriented person…and he has a very global view [to providing services,]" Schidlow said. He will be the director of the new neurosciences institute as well.
Veznedaroglu is the founder and director of the Capital Institute for Neurosciences at Capital Health and a former director of the Division of Cerebrovascular and Endovascular Neurosurgery at Thomas Jefferson University Hospital. While he has been at Capital Health, the healthcare system has become the first in the country to trial new devices for treating strokes; it was also the first in New Jersey to use glue to treat an aneurysm. Capital Health was also recognized as a top performer for stroke care in 2011. Additionally, Veznedaroglu designed coils for treating wide-necked aneurysms.
"GNI will essentially meet the needs of [the medical school] in the provision of integrated neurological science," Schidlow said. The collaboration will also lend itself to translational research, or research derived from lab work applied to clinical work. Schidlow gave an example of students studying spinal trauma. GNI would provide the results, which residents would apply in treating spinal trauma.
"We have Drexel students working in our own research lab," he said. "Some of the graduate students and their mentors may have the opportunity to conduct [their own] research."
"The Drexel Neurosciences Institute was created to provide a focal point for an integrated approach to clinical care and interdisciplinary research for any type of condition involving the brain or spine," Quimby wrote. "[It] will provide exceptional care and be at the forefront of significant research in pioneering treatments in neuro-health, with the goal of expanding the frontiers of science, technology, and healthcare delivery."
"In addition, the institute will foster interdisciplinary work across schools and colleges at Drexel, and expand as it matures to include more neuroscience subspecialties and align with additional clinical, academic and research organizations," she added.
Schidlow hoped that "[t]he institute will grow significantly in scope and academic weight." He envisioned the partnership as providing first-class integrated neurological care for the people in the tri-state area, and as creating a place of research and education for undergraduate students, graduate students and fellows.