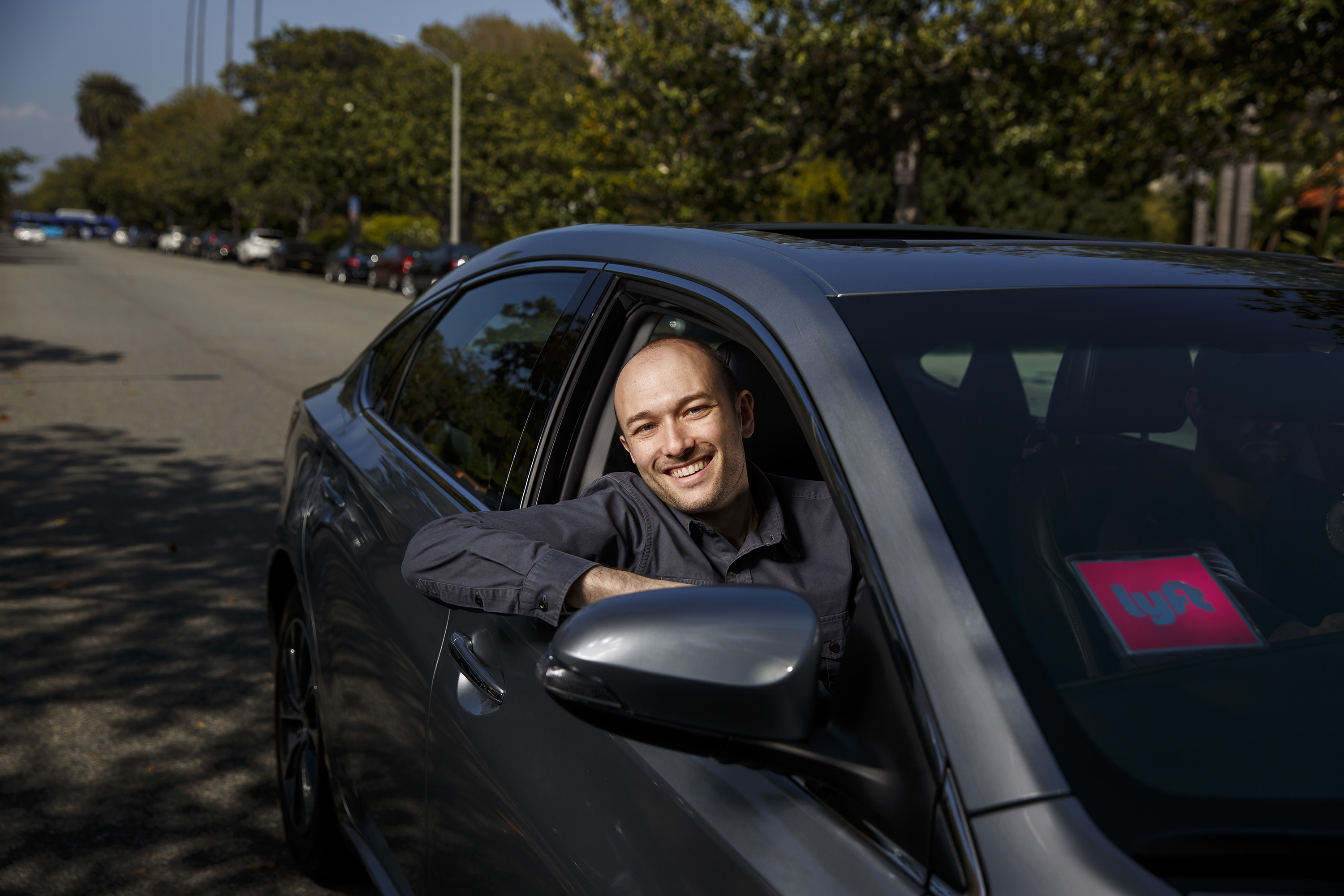 When Drexel University student Sarah Vu needs to catch a train home, she often turns to Uber as a convenient and inexpensive alternative to taxicabs and public transportation.
"I use Uber probably two or three times a week … I use Uber to get to the train to travel home," Vu, a pre-junior International Business major, said.
The threat of an Uber-less Philadelphia has become more of a reality over the past few months. The company and it's competitor Lyft had a temporary operation permit which expired Sept. 30. The temporary permit stemmed from concerns regarding overloading of the transportation system when a third of SEPTA cars were recalled and the Democratic National Convention came to town. From Sept. 30 on they were illegal taxi services as far as the Pennsylvania Parking Authority — the regulatory and policing body for taxi cabs and limousines — was concerned.
However, the expired permit and threat of fines did not stop the ubiquitous ride-sharing services from transporting city-goers to and from their destinations.
Uber and Lyft's defiance led to a cease and desist injunction being filed by Common Pleas Court judge Linda Carpenter on Oct. 6. This decision was reversed the following day when an appeals court ruled that the injunction would cause immediate and irreparable harm to the company.
This marks the latest episode in a timeline of back-and-forth litigation between ride-sharing services and the PPA. Uber and Lyft are legal in the city for now, but Uber's future — and the future of more than 12,000 drivers and nearly 500,000 riders — is anything but certain.
The advent of ride-sharing services and their subsequent spread throughout the world has left little time for regulators to catch up. However, taxi drivers are tightly regulated. Requirements include authorization by the PPA, inspection, current insurance, payment of fees to the PPA and a certification sticker.
"What is happening is the taxi market is shrinking and there are more people using Uber and Lyft," Ted Millstein, lawyer for the Taxi Workers Alliance of Pennsylvania, told philly.com. "Revenues are down 40 percent and at the same time they are raising [fees]. The industry is in shambles," Millstein continued.
The stark contrast in regulation between the two groups in combination with Uber's aggressive business habits has led to a constant battle between Uber and the PPA. Thus, an environment was created where taxi drivers feel unfairly handicapped.
"Ultimately, [the taxi drivers] want a level playing field," Millstein told philly.com.
Both sides of the controversy have been criticized for their actions, and Uber has received heavy fines for continuing to operate without appropriate authorization. In April, the ride-sharing service was ordered to pay $11.4 million in penalties to the Pennsylvania Public Utility Commission. This was the largest penalty of its kind in the history of the PPUC, yet it was still less than the recommended fine of $50 million.
The PPA also conducted long-term, undercover sting operations from October 2014 to July 2015. This involved undercover officers using the Uber mobile application to hail a ride and then impounding the driver's car upon arrival at their destination. They would also be slapped with a thousand dollar fine.
"After I dropped them off and unlocked the door, the two people ran out of my car, and my passenger door was flung open and some … guy reached for my keys," Raymond Reyes, an Uber driver who was a victim of a PPA sting, told The Daily Pennsylvanian. "My driver's door opened, and I saw a Philadelphia policewoman, who told me to cease and desist," Reyes continued.
The PPA has come under fire as well. Uber has condemned them for failing to remain unbiased in the situation; the company also took issue with the sting operations which resulted in 51 total violations.
"The PPA is anything but an independent public agency," Jon Feldman, Uber Philadelphia general manager, said in a press conference. "It is essentially acting as a publicly funded lobbyist working in secret to stop Philadelphians from having access to ridesharing," he continued.
Uber is not without support in its fight for legal status. Former Philadelphia Mayor Michael Nutter and current Philadelphia Mayor Jim Kenney have both expressed support for Uber, and it is expected that regulatory legislation regarding ride-sharing services will be passed in the future.
For now, Uber is legal in Philadelphia. However, the company notes that there is still work to be done.
"Uber celebrates riders and drivers staying on the road in Philadelphia, but the Commonwealth still needs permanent ride-sharing legislation from the General Assembly," Uber stated in an official response to the ruling.
The next meeting of the General Assembly is scheduled for Oct. 17. Regulatory laws regarding ride-sharing are expected to be a significant issue during the meeting, and a permanent authorization is on the table.