Orcel Kounga is a sophomore computer engineering major working this summer as an orientation leader.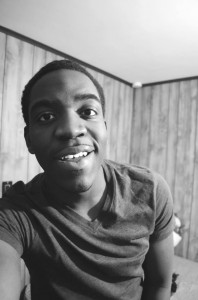 The Triangle: What's your story and how did you end up at Drexel?
Orcel Kounga: Drexel was in my top five schools, and it was such a hard decision because I got into all my top five schools, so I had to choose between schools like [Fordham University], Drexel, Saint Joseph's [University] and [The Pennsylvania State University]. I chose Drexel because when it came down to it, putting money aside and thinking about what I really wanted to do with my life, I thought and knew that Drexel would be able to get me there.
TT: What made you want to be an orientation leader?
OK: I wanted to be an OL because I wanted to meet new people. As a commuter, I didn't meet a lot of my class[mates], and although I do have a handful of friends, they were mostly from the College of Engineering, and I did not know freshmen from other colleges. [Being an OL], I met people in LeBow, Westphal, and the College of Arts and Sciences. Not only that, but it helped me learn a little more about my school. The two weeks of training that we had prior to the first orientation, I learned so much about Drexel. I learned things that make this school so unique from other schools … things I wish I had known before coming to Drexel, and I hope to highlight those great things about Drexel to the new students.
TT: What's the best part of being an OL and the most challenging?
OK: The best part about being an OL is being part of the OL team. I work with the craziest 23 people in the world, and there is never a dull moment, whether that may be at orientation, the two weeks of training prior to orientation, living in Kelly, or going out to do different things in the city. [Director of New Student and Family Programs] Carlos [Guillen] couldn't have picked better OLs, and it makes waking up at 7 a.m. and going to bed at 1 a.m. all worth it. Not only that, but our supervisors and coordinators … make our job fun. The hardest part about being an OL is to keep that energy up; we work crazy hours, and by the time Playfair rolls around and the Student [Organization] Fair, all of us are completely tired, but I know that we do this for the incoming students to make sure that they have an amazing orientation. Acting silly and dancing is all part of the job (although not specifically stated), so that's how myself and the other OLs overcome that challenge!
TT: What's the most awkward encounter you've had with a student/parent at orientation?
OK: I haven't really had any awkward encounters with students and/or parents at orientation. The most difficult encounter I would say is the sass or frustration that parents and students tend to get, whether it is waiting for buses, waiting in line or having a certain session drag a bit too long.
TT: If you could give incoming freshmen one piece of advice, what would it be?
OK: The biggest piece of advice that I could give the incoming freshmen is to work hard and play hard. By that I would say the amount of energy that you put in to having fun, playing sports, partying, Greek life or joining clubs is the same amount of energy that you should put into your academics. Because college is all about balance, if you do too much of one thing, you are always going to be missing something out of the college experience. Also, make smart choices!
TT: What's the most memorable thing that's happened to you at Drexel so far?
OK: The most memorable thing that's ever happened to me at Drexel other than being an OL has to be rushing [Pi Kappa Phi] in January. It was a completely different experience, nothing like I imagined it would be. I met a lot of interesting people, and it really broke the misconceptions that I had about fraternities. Although I did not get a bid, that period of time really helped me become more immersed in the Drexel community and I will definitely be rushing again in the fall.
TT: What's the scariest thing you've ever done?
OK: To be completely honest, riding roller coasters. I hate those things; I'll skydive, bungee jump, but I won't go near roller coasters!
TT: What's your dream job?
OK: My dream job is anything that can help others in some way, shape or form. I love helping people out and being there for people. With that said, I also want a job that helps me be innovative and make a difference in the world. I'm a computer engineer, and anything is possible at this point. I really want [to] revolutionize technology. Right now I'm looking more at the entertainment side of things, working for companies such as Apple or Sony.
TT: What's something that most people don't know about you?
OK: Something that most people don't know about me is that I speak five different languages. I speak — fairly fluently — French, Italian, and of course, English. I am conversational in Spanish and can understand Portuguese! I have also been teaching myself a bit of Greek.
Triangle Talks is a weekly column that highlights members of the Drexel community.
Updated 01/16/2019 at 12 p.m.
Correction: A previous version of this article stated that Orcel was admitted into New York University. He was actually admitted to Fordham University in New York. The Triangle regrets this error.