The fitness center inside of Race Street Residences will be closing to make way for more study and living space. The fitness equipment was listed for sale by Drexel at GovDeals.com, a liquidation auction website used by Drexel to sell surplus materials and equipment.
The listing at GovDeals includes treadmills and weight equipment, and states that "Residence Halls need Study and Living space more than this Equipment room that was not used very often".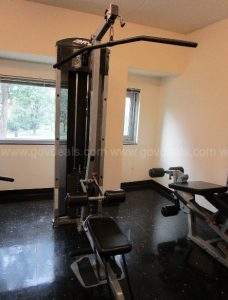 Race Street Residences is the only Drexel residence hall with a recreation/fitness center inside of it.
Amanda Noll, a director in Campus Services, was able to provide a statement in an email to The Triangle.
"Drexel Student Life, University Housing and Athletics jointly reviewed the usage of the Race Street Residences' gym, which has significantly declined since the 2010 opening of the Drexel Recreation Center and agreed to close the gym. The decision to close the Race Street Residences gym is supported by the robust programming and equipment offering at the Drexel Recreation Center, as well as frequent student feedback requesting more general-use student space on the residential campus."
It is unclear at this time exactly what will take the place of the gym, but Noll said the best use of the space is being evaluated. The Triangle will update this story at www.thetriangle.org as we learn more.