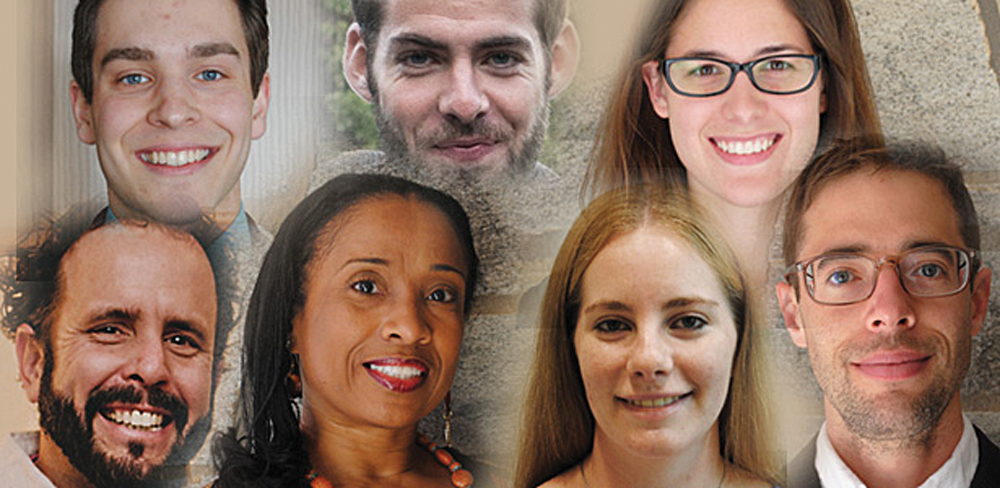 A record seven Drexel students and alumni have been offered grants through the 2014-15 Fulbright U.S. Student Program. The recipients will travel to countries around the world — including Finland, Barbados and Australia, among others — to complete self-directed research in their field of study.
Many of the students will conduct research in STEM-related fields. However, the program is open to recent graduates, master's candidates, doctoral candidates and young professionals from all fields of study.
Amanda Decker, a senior in the chemical engineering bachelor's-master's program, received a grant to work with professors at Ruhr University of Bochum, Germany, to study sonoporation, the use of sound to create pores in a cell membrane, as a drug delivery system.
"I started on this project here at Drexel and was then put on another for my master's thesis research, and the research on sonoporation was put off," Decker explained in an email. "I didn't want to see this project die, so I'm using this as an opportunity to keep it going."
Kerry Hamilton, an environmental engineering doctoral candidate, had been considering applying for the Fulbright program since she was an undergraduate student. In addition to her research on roof-harvested rainwater in Brisbane, Australia, she plans to make the most of her experience abroad in part through her experience as the president of Drexel Women in Science and Engineering.
"Fulbright scholars serve as ambassadors of mutual understanding between the U.S. and other countries, so it is really important to engage the community outside of the lab," Hamilton wrote in an email. "I hope to bring some of my Drexel leadership experience to Brisbane and expand the chapter [of WISE] there."
Decker and Hamilton are joined by senior mechanical engineering student Matt D'Arcy, architectural engineering doctoral candidate Adams Rackes, nursing education graduate student Bradley Boehringer, educational leadership and management doctoral candidate Lauren Pitts, film and video studies alum Hunter Snyder, and alternate BS/MS in materials science and engineering Emily Buck, whose proposed projects range from implementing a mobile nursing app in Finland to the study of female sexual decision making in Barbados.
D'Arcy will contribute to the development of a spacecraft in South Korea as a continuation of an interest that started in 2009 when he became involved in the Drexel Space Systems Lab.
D'Arcy wrote in an email that he anticipates this experience will help him grow as a person and give him some direction with regard to future academic and professional pursuits.
"I will be working in a lab with other Ph.D. and master's students, and so this will be a crash course to see if a graduate program is something I want to head into right away or if I should go and get out into the workforce for now," D'Arcy explained. "Whether I choose to join the workforce after the Fulbright or head back to school, I am hopeful for a really good experience next year, and it should be a great [segue] into wherever I head next."
The Fulbright program is different from typical undergraduate or graduate study-abroad programs; recipients are not required to enroll in any classes while abroad, so they are able to focus on research and make the most of their travels.
Decker noted, "It's much different than a study-abroad where I would have to be so busy with schoolwork and research for a limited period of time that [I] felt that I wouldn't get the full international experience."
"Going there as a non-student allows me to have more time to focus on my work in the lab," D'Arcy added, having studied in Denmark during his undergraduate career at Drexel.
The Fulbright U.S. Student Program is a highly competitive and prestigious grant program that facilitates research, creative projects or participation in English Teaching Assistant Programs for one academic year in a foreign country. Close to 30 Drexel students have received Fulbright awards over the past 10 years.