Dr. Daniel V. Schidlow was appointed Annenberg Dean of Drexel's College of Medicine June 27 after serving eight months as interim dean.
A selection board conducted a nationwide search for the perfect candidate to fill the position of dean for the College of Medicine, Eventually, the top three applicants were presented to President John A. Fry, and Schidlow was chosen to fill the position.
Schidlow said that even when he was serving as interim dean, he treated it as though he already had the dean's official job. Now that it's official, he says it's possible "to do more long-range planning. And the faculty has a sense of permanence and future orientation that they don't have when you're in an interim position."
During his time as dean, Schidlow hopes to increase the college's standing in the country, enhance its research portfolio and continue to partner with health care centers around Philadelphia. He also plans to use his background in both medicine and education to continue to implement educational innovations for the college.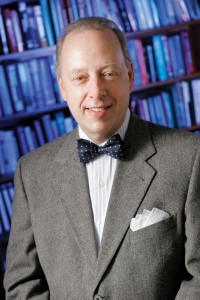 Schidlow understands the value of Drexel's medical school and has seen graduates finish their schooling ready to start their lives as doctors.
"We are a college of opportunity. We are a college with a very long-standing tradition of graduating physicians who have other experiences in life, who are mature. We graduate individuals who are excellent physicians, who are sensitive to patients and know how to perform in their residencies very well from the very beginning," Schidlow said.
He understands that all of those goals will not be realized without some challenges, though, and he knows that finding the funding to fuel growth will be a big task.
"Another challenge is the geographic split between the medical school; we have two separate campuses. Some departments are split, and it would be desirable to have them together in one campus," Schidlow said.
He added that "all of the challenges are just opportunities. We can grow in spite of any difficulties."
Schidlow also balances his time between being an educator and being a practicing physician — he still teaches a few classes and has a few patients on top of his duties as dean.
Schidlow attended medical school in his home country of Chile at the University of Chile in Santiago, and he completed his residency at the Bronx-Lebanon Hospital Center in New York. He came to Drexel in 1994 and has been with the College of Medicine since its inception, serving as a professor of pediatrics, pharmacology and physiology and also as chair of the Department of Pediatrics.