Provost Mark Greenberg is stepping down as an administrator  this September after 35 years of service to Drexel University. While he is retiring from his executive position, he will be transitioning to a professorship and provost emeritus after taking a year off. Greenberg is one of the most well-known administrators at Drexel, having made numerous contributions to the University's development through the years as well as having held many positions across various schools and disciplines.
After attaining his doctorate in English Language and Literature from the University of Michigan, Greenberg and his wife moved across the country when he accepted a new position in Philadelphia. He then began his long and illustrious career at Drexel University, where he began contributing to the school's growth and actively trying to provide students the best opportunities possible.
Greenberg has served in numerous positions, from professor of English to founding dean of the Pennoni Honors College. During his time as a professor at Drexel, Greenberg was recognized with the Christian R. and Mary F. Lindback Award for Distinguished Teaching.
He currently holds the position of provost.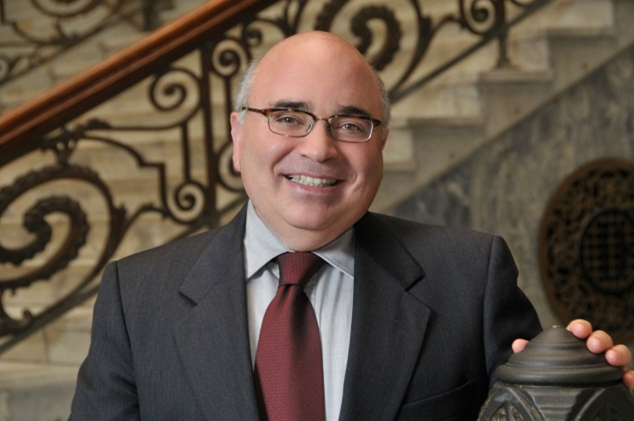 "When I started out, I wasn't aiming toward an executive position or anything like that. My first and foremost passion was teaching," Greenberg said.
Greenberg has had his hands in creating numerous programs in the University to create a well-rounded experience for students. Under his leadership he fostered and developed the Center for Civic Engagement, the study abroad program and the Drexel Cultural Passport, among many more. Greenberg also helped with other program that may be lesser known, such as Visiting Scholars, the University Writing Program, and the Great Works Symposia.
"He did a good job of creating a fun and informative experience for me at Drexel.  From the Business Learning Community to the New York Marketing trip, there are a lot of ways for me to get out of the classroom and experience the business world first hand." said business administration major Jacob Brodie.  "A lot of the programs here are partially due to his efforts."
Greenberg plans to take a year off starting this September, but he doesn't have any desire to sit idly by during that time. Greenberg is going to take up the mantle of a professorship and begin teaching again and is already making goals and strategies for the next stage in his career.
"I'm going to catch up on reading, think about all the courses I want to teach, how to structure them around today's generation," Greenberg said.
After 20 years as a Drexel administrator, Greenberg is eager to head back and start molding minds anew.
"I'm extremely excited to go back to what I love doing. Of course there will be challenges and things I will have to adapt and get used to, and I'm mindful of that," Greenberg said. For instance, Greenberg explained, "The last time I was in a classroom, students didn't have cell phones."
Nevertheless, he refuses to be daunted: "While it is a bit of a generation shift, it is still something I look forward to. I'm very interested in incorporating technology into the classroom, as it is beneficial."
After looking back at all the changes and contributions made to the school, Greenberg said that his time at Drexel has been quite satisfying.
"When I first started out here, Drexel was an engineering school that was very tech-oriented. Now, it's home to so many diverse programs and institutions. I feel honored being a part of each," Greenberg said.
As a whole, Greenberg has made a remarkable amount of history. When asked what he felt in this new stage of his career and where he wanted it to go, he responded, "I believe teaching is a great way to give back to a university you love. I've always been driven by what Drexel needed, not what I wanted. It's been a great time, and I've loved every second of it."