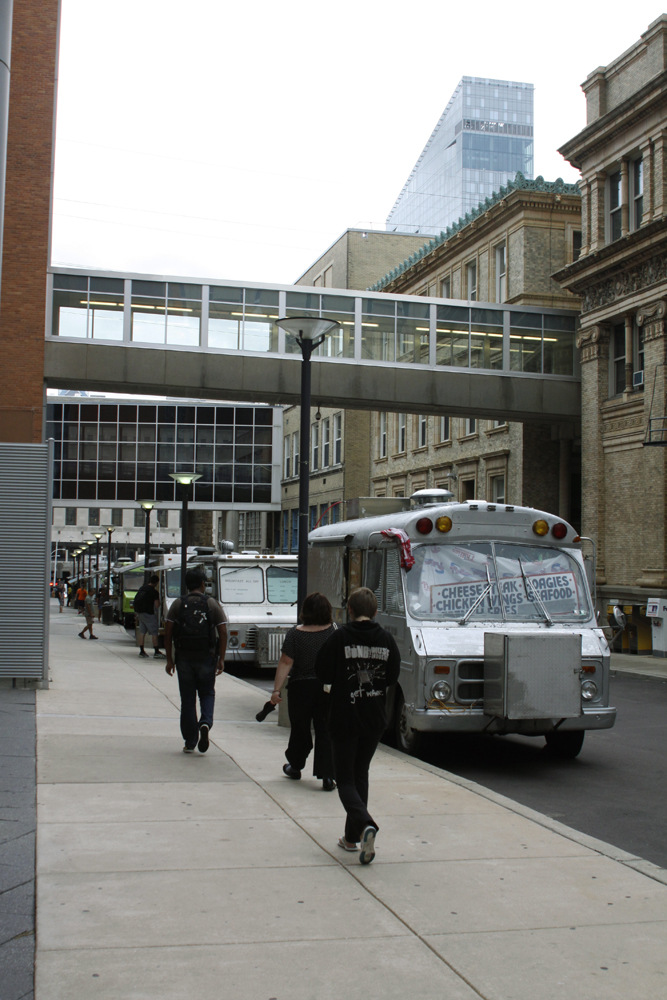 A Philadelphia City ordinance has recently instituted a new policy forcing mobile food vendors to move their vehicles off of Drexel University's campus every night.
According to Philadelphia City Ordinance, vending hours are 7 a.m. to midnight. Additionally, the food trucks must be off the street by 12:30 a.m.
"Philadelphia has numerous laws in place to protect the safety of vendors and their customers." Drexel Police Department Chief Eileen Behr wrote in an email. "Drexel, working with city officials, plans to enforce these laws to ensure the safety and well-being our campus community, vendors and neighborhood residents."
After a food truck explosion that occurred in 2014, killing a mother and daughter while injuring ten others, the City of Philadelphia began a safety education and inspection program.
Now, DPD and city agencies are working together to improve safety and health regarding food trucks and mobile food vendors.
"The purpose is not to have the food vendors leave campus, but comply by health and safety regulations for the safety of our community," Behr explained.
However, Drexel has been openly communicating with food truck vendors since February.
"Drexel Public Safety and Drexel Government Relations met with the vendors in February.  We had a town hall and met with the mobile food vendors to provide educational information, talk about working together to improve safety, and abiding by city regulations," Chief Behr wrote.
She also outlined a few concerns DPD has with food trucks and mobile food vendors. These concerns include pedestrian safety, improper sanitation, motor vehicle traffic safety and fire prevention.
Chief Behr suggested that this policy will increase campus safety through things such as: increasing hygiene of the food trucks by cleaning off-campus, not allowing restocking via pickup trucks double-parked on high-traffic roads, reducing the number of thefts from food trucks occurring overnight and limiting the hazards from improperly handled propane tanks.
Drexel Police are working with the university's Office of Government and Community Relations, Councilwoman Jannie Blackwell, and the departments of Licenses & Inspections and Public Health "to improve safety around the vendors and ensure all are abiding by the city health and safety regulations," Chief Behr wrote.