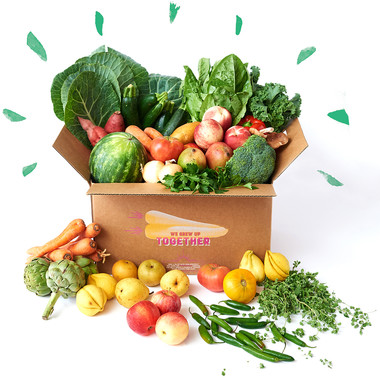 Imperfect Produce will launch its new facility in the Philadelphia area and open its doors to the public in the coming months. The company provides its customers with excess and "ugly" produce directly from farms to their doors. The idea behind this company is to eliminate waste that is caused by the cosmetic standards of grocery stores and give customers the chance to select how much and what kind of produce they want delivered to them.
Imperfect Produce allows customers to choose from a small to an extra large box and between organic or conventional produce. Additionally, customers are able to purchase non-perishable goods such as flour, lentils, quinoa and bread in the companies newest line called Imperfect Picks. Prices for these boxes start as low as $12.
In the United States alone, 20 billion pounds of produce is wasted each year because it was either unharvested or unsold. This is due to the cosmetics standards for fruit and vegetables that only allows grocery stores to sell produce that looks a certain way. Right now, 20 percent of fruits and vegetables that are grown in the United States do not meet these standards and therefore are not sold.
Although the company's main goal is to reduce food waste, they are also working on saving water and reducing carbon dioxide emissions. So far, Imperfect has saved 1.2 billion gallons of water and 110 million pounds of carbon dioxide.
Accessibility to affordable fruits and vegetables is an issue across the country. Because of this, Imperfect Produce strives to make healthy foods an option for everyone and reduce hunger in the United States.
"We make fresh produce more affordable and accessible for everyone, which is why our produce typically costs around 30% less than grocery store prices." Their website goes on to say that they even have offer Reduced-Cost Boxes for anyone that qualifies for the Supplemental Nutrition Assistance Program.
The company launched in 2015 and in that time has been able to reduce waste by 40 million pounds. In fact, in 2017 alone, Imperfect Produce was able to recover 32 million pounds of produce from being thrown out. Now that the company is launching in Philadelphia, it will be working hand in hand with local food banks to ensure that they are supporting the food systems that already exist. Already, Imperfect Produce has donated 2.2 billion pounds of produce to more than 91 food banks and nonprofit organizations.
More information about when the company will open its doors to the public and the history of Imperfect Produce can be found at https://www.imperfectproduce.com/.