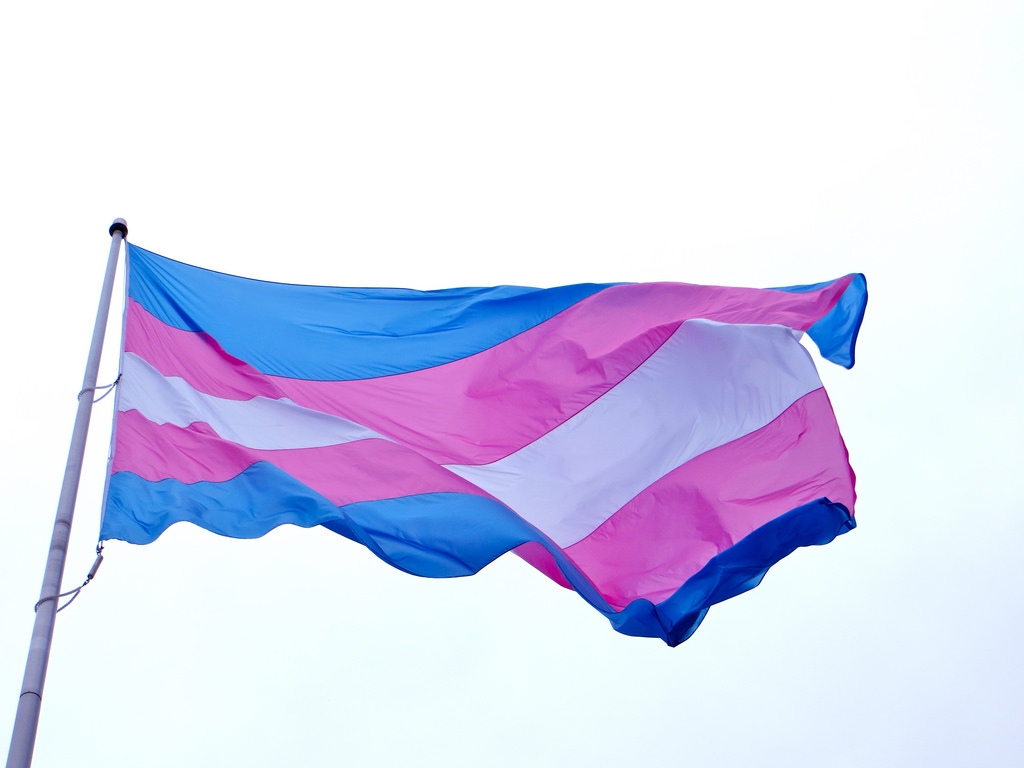 Drexel University raised the transgender flag Nov. 18 for the institution's 17th annual Transgender Day of Remembrance, which began in 1999 in San Francisco following the death of transgender woman of color, Rita Hester.
Since its unofficial inception in 1999, Transgender Day of Remembrance has been observed as a solemn occasion to honor transgender lives lost to acts of hate and to raise awareness regarding the violence that the transgender community faces.
In 2016, the Department of Education declared gender identity a Title IX protected category, asserting that any acts of discrimination or harassment perpetrated against gender-diverse people at publicly funded colleges or universities could lead to revocation of public funding if not addressed.
Drexel's Office of Equality and Diversity , which encompasses the Title IX division, works to assure that transgender and gender nonconforming students feel safe and supported on campus, with connections to the counseling center and educational services meant to prevent acts of intolerance or develop understanding in the aftermath of one.
Michele Rovinsky-Mayer, associate vice president and Title IX Coordinator, and Katie Colgan, OED Compliance Specialist, said that despite the abundance of resources available through their office, there are very few reports filed regarding discrimination or harassment toward gender diverse students. Both believe this could be attributed to a relatively inclusive environment here at Drexel.
However, in the event of an incident there is a complainant driven process to assure that students feel safe coming forward when they experience intolerance.
"That doesn't mean that it's a biased process in any way for complainants and against respondents… but complainant driven meaning that we like to respect the autonomy of the person who's experienced the discrimination or harassment as much as possible," Colgan said.
When a student comes forward to report discrimination or harassment they first sit down with a compliant specialist, who can take them through all their options and help them decide how to best proceed. Procedure from there can be largely personalized to complainant's needs.
A complainant can choose to go forward with a formal or informal complaint. OED can almost always respect the wish of anonymity for complainants. Complaints can be settled within OED, or law enforcement can be brought in. The complainant is consulted in regards to what the respondents punishment might be if it is found that an incident most likely occurred, although, it is not the only factor considered in that decision. There are educational services available, as well as resources to help mediate discussion.
OED also keeps a record of all graffiti on campus that could be classified as harassment. If students see this type of graffiti they can photograph it and report it to OED.
Title IX also coordinates with Drexel's chapter of the Foundation of Undergraduates for Sexual Equality, to offer another avenue for support, as well as to help raise awareness.
Were a student to feel uncomfortable seeking resources on campus, The Attic Youth Center in Center City offers therapy services, clinical support and activity groups for transgender and gender-nonconforming youth.
Jesse Bee, a first year graduate student at Drexel and facilitator of the Transgender and Gender Nonconforming Youth Group spoke at the flag raising.
"While this is an amazing time for transgender rights, violence and discrimination against transgender people, particularly trans women of color, is still extremely high. While supports are vital and necessary, we need allies to bridge the gap by fighting for us, advocating for us and making space for us,"  Jesse Bee said.
Advocates reported that at least 26 transgender people have lost their lives to acts of violence in the first 11 months of 2016. Transgender Day of Remembrance promotes an acknowledgment of these deaths and their significance while calling attention to the need for protective and supportive resources for transgender youth.