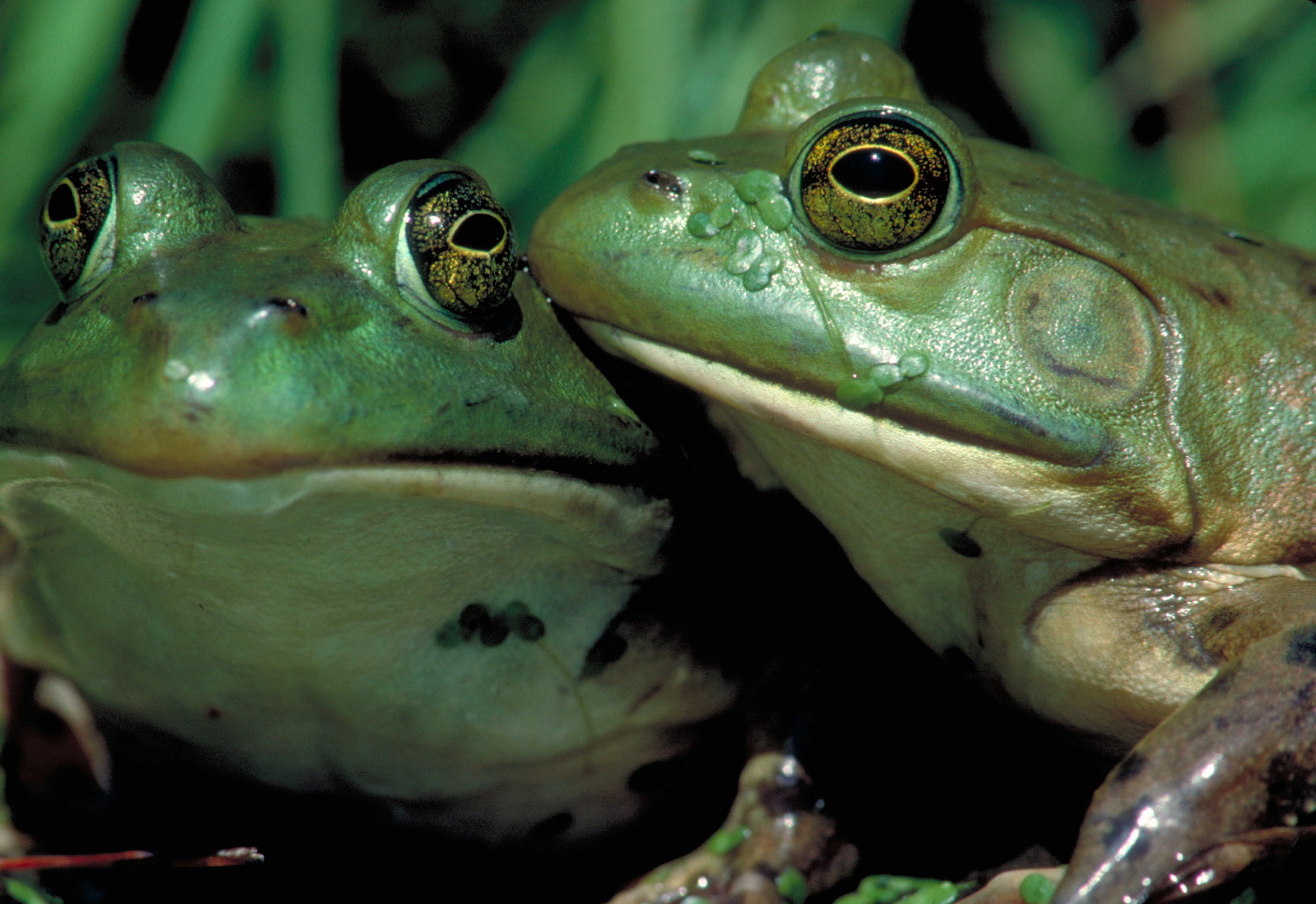 The Academy of Natural Sciences of Drexel University opened the exhibition Frogs: A Chorus of Colors on Feb. 4, featuring dozens of unique frogs.
With 15 different species from all around the world, the exhibition features many different  ecosystems, recreated to allow the frogs to live as if they were in their natural habitats.
"We want to engage our visitors in a fun, educational and enlightening experience through this exhibit and through all of our exhibits," Carolyn Belardo, director of public relations at the Academy, wrote in an email.
"As a leading biodiversity and environmental science research institution, it's also important to make people aware of the issues facing some species of frogs in different parts of the world, such as habitat loss," she continued.
To appeal to visitors while also fulfilling its mission statement, the Academy's management team and exhibits director believed that the exhibition would attract public interest. The frogs were acquired by Clyde Peeling's Reptiland in Allenwood, Pennsylvania.
"The exhibit has been open for only three days now but from the initial crowds and publicity, our visitors seem to love it. The live frogs are so fun and funny to watch," Belardo said.
"I think it's really informative. I'm learning a bunch of new things about frogs, especially the fact of how they are dying out, which I expected because a bunch of animals are dying out," attendee Malcha Miller said.
Many of the frogs range in size and color. The exhibit hosts an African bullfrog, one of the biggest frogs in the world. There is even a tank full of tadpoles in which visitors are able to see the life cycle of a frog.
"I'm learning a lot about frogs on how pretty they are, the colors of frogs. I didn't even realize how many cool looking frogs there were," Steven Schmelz, another attendee, said.
At the exhibit, there are many stations where visitors are able to interact and learn frog facts. They can also participate in a virtual dissection or even create a nighttime frog chorus.
"Personally, I like watching the antics of the frogs, especially how they dive to the bottom of their pools and then float up the top for a breath of air," Belardo said.
The exhibit is on view from Feb. 4 to May 14. Admission is $3 for Drexel students. The Academy is open from 10 a.m. to 4:30 p.m. on weekdays and 10 a.m. to 5 p.m. on weekends.