It's been two years since Drexel University changed its admissions strategy to cater toward the student who wants a "different" college experience and eliminated its free VIP application in favor of a common application with a $50 fee. The administration's intention was to increase the graduation and retention rates at Drexel, beginning with the Class of  2019/2020 — the current freshman class. Now, at the end of the Winter term of 2016, the impact of this new admissions strategy is just becoming visible. Freshmen class retention rates for the 2015-2016 academic year are up by two percent.
Randall C. Deike, Senior Vice President of Enrollment Management and Student Success for the university, explained the reasoning behind the decision to retire the VIP Application. "There was a point in which we decided that we wanted to have a larger freshmen class and grow as an institution, so we started increasing our applicant pool by using things like the [VIP] app. It was good for the University at the time, in terms of increasing the number of applications, but as you make it easier for students to apply, they know less about [the University]," Deike said.
During the eight years that Drexel used the VIP application, its number of applications soared from 12,500 to more than 50,000.
"As a result we had to make more offers of admission because our yield rate started to drop," Deike continued. According to Deike, the percentage of students who accepted Drexel's admissions offers dipped to around eight percent. Prior to this, in the fall of 2014, Drexel shifted its strategy, becoming Common-Application-exclusive. In addition to the new fee, applying students were required to submit an essay, SAT scores and two recommendation letters. This is the strategy Drexel used to begin targeting what Deike terms "right fit students."
In result of this shift, the university received 28,500 applications in 2015.
"We went from a little over 36,000 offers of admission to 21,000 offers of admission," Deike explained. However, making fewer offers to more interested students proved fruitful.
"We had to have more students accept our offer of admission because we were making fewer offers of admission. Our yield rate went from 8 percent to 13 percent," he continued.
Freshmen this year also entered Drexel with stronger academic statistics than previous classes. The Class of 2019/2020 exhibited a 10-point increase in both median SAT scores and average high school GPA. In their respective high schools, 43 percent of these students also placed in the top 10 percent. Deike mentioned that stronger high school statistics reflect positively on students' college graduation and retention rates.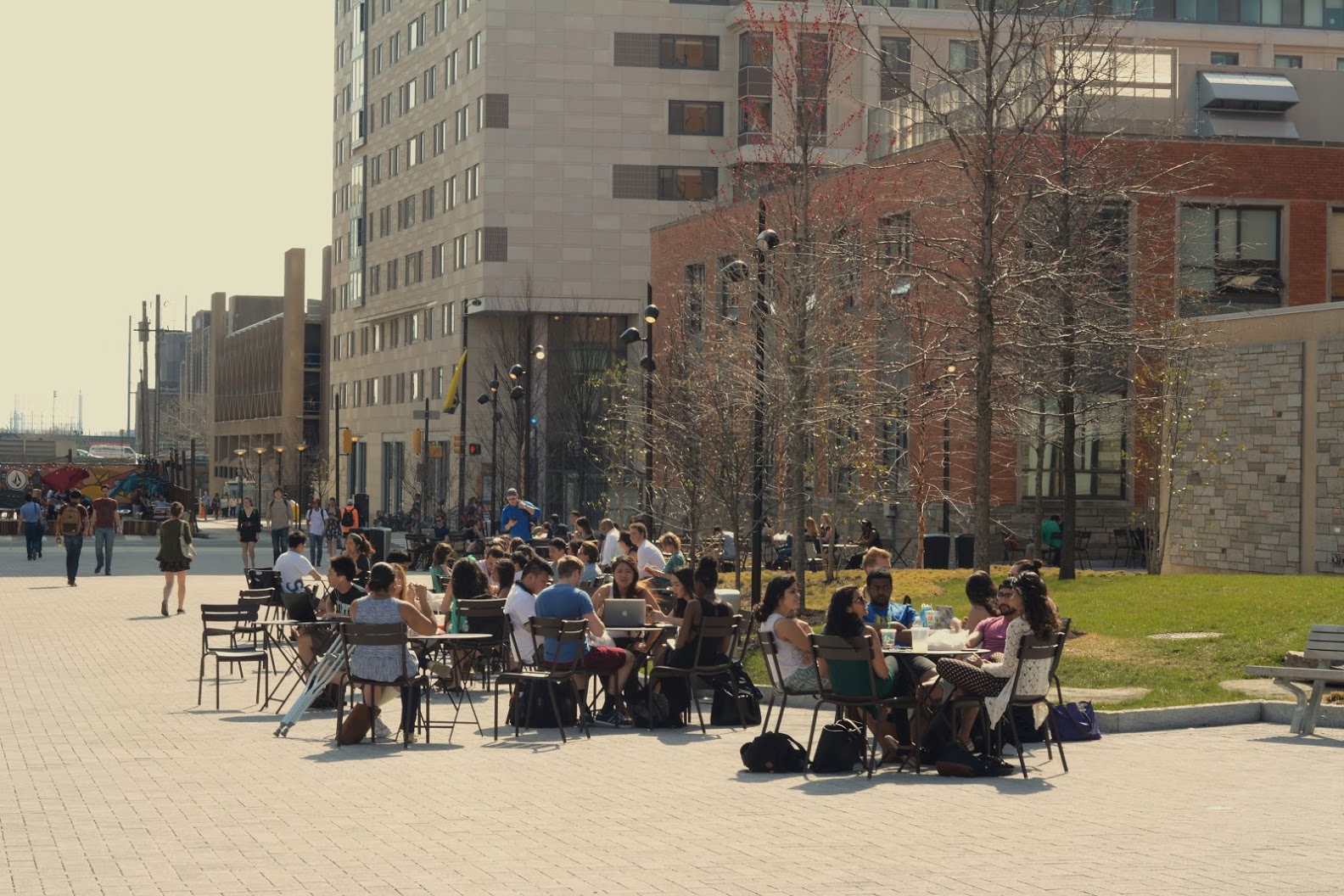 "The better prepared students are academically, the more likely they are to be successful and graduate," Deike said.
"One of our primary goals in all of this was to increase retention and graduation rates — to make sure we were attracting right fit students who know [Drexel] really well, who understand the value and composition of co-op, who want to be here because of who we are and where we are. We can then support these students so that they can stay and graduate," he continued.
Drexel also increased the amount of financial aid awarded this past year, to help cushion the school's affordability for students. It is one of several innovative changes that have been made in an attempt to bolster retention rates and narrow the pool of potential students.
"It was a very bold thing to do. Most institutions work very hard to increase their applicant pool. We did something where we knew would significantly decrease our applicant pool, but we felt it was students who knew us better and who would be more likely to stay and graduate," Deike said.
In the long run, the primary goals are to increase the University's first to second year retention rate from 84 to 90 percent and to bring up the six-year graduation rate from 68 to 80 percent.
Drexel's ranking should also go up as a result of this smaller applicant pool, which Deike refers to as "a positive side benefit." But, ultimately, the goal is to increase the graduation and retention rates and enhance the community.
"We're always looking to admit students who will give back to the community as much as they take from it. That's critical for the students' experience. You want to be in a class where you are surrounded by students who are well rounded and will challenge one another," Deike said.
In order to achieve these goals, the application review process has also been altered. Less applicants were admitted from the waitlist and the rigor of one's high school curriculum is being more intensely examined.
"Last year we introduced holistic review, which means we're reviewing lots of different pieces, not just test scores and high school GPA. We're looking at the rigor of curriculum in high school. Has a student taken advantage of AP or honors courses. Not have they taken every AP or honors course offered, but have they challenged themselves," Deike said.
While the changes in the admissions process have already begun to have an impact on the composition of the student body, even greater change is expected to be seen in following years. If the new strategy works as it is intended to, the university will see a significant increase in retention rates and may even see a spike in overall rating.