The Earle Mack School of Law became a member of the Association of American Law Schools Jan. 5, five months after it was accredited by the American Bar Association.
"I'm delighted to say that there are no further steps for the law school to gain official recognition for its programs or faculty," Roger Dennis, founding dean of the law school, wrote in an email.
"The fact that we were approved as members of the AALS so quickly after receiving full accreditation is a definite point of pride for us," he continued. "It is common for law schools that have received ABA accreditation to wait several years before being approved as AALS members."
"The fact that our membership was approved so quickly reflects the recognition we have already gained for the excellence of our faculty, demonstrated through impressive research and scholarly work that has been published in law journals and books and presented at conferences and symposia," he added.
The AALS and its House of Representatives require membership applications to be submitted at least 21 months before its annual meeting, the staff of the law school notified the executive director of their plans in the spring of 2010, according to Dennis.
"The process then required us to notify the AALS that we were ready to officially apply 13 months before the annual meeting where we hoped our membership would be approved. We submitted the application for membership in the fall of 2010, providing detailed information about our faculty, our students, our curriculum and our programs."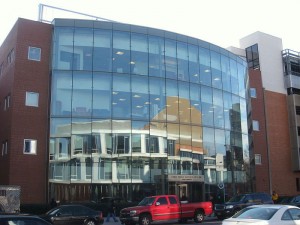 Officially opened in 2006, the Earle Mack School of Law became a member of the Association of American Law Schools became a member of the Association of American Law Schools faster than originally anticipated.
According to Dennis, an AALS Membership Review Committee composed of administrators and professors of law schools from five universities visited Drexel in March. During their four-day visit, this committee spoke with students and faculty about Drexel's law school.
The next step in the accreditation process was for the Membership Review Committee to put in a good word for the law school to the AALS Executive Committee, who then recommended the membership to the AALS House of Representatives.
"AALS membership confers a kind of seal of approval from colleagues who are particularly serious about scholarship. Our approval as a member of the AALS means that our peer institutions recognize our faculty as leading scholars in the field of law," Dennis stated.
Founded in 2005 and opened in 2006, the law school operated for almost two and a half years under provisional American Bar Association accreditation until it was able to prove that it was in full compliance with all of the ABA's standards for approval of law schools, such as having an adequate law library.
"ABA accreditation acknowledges the school's ability (through the credentials of our faculty, our recruitment/admissions practices, the availability of services for students, our curriculum and programs and our facilities) to educate law students and prepare them for their careers," Dennis stated.
As reported in The Triangle's Aug. 12, 2011 issue, graduates of the school have completed 48,000 combined hours of pro bono service, averaging more than 115 hours per student and far exceeding the minimum graduation requirement of 50 hours. Members of the school's faculty have published "66 law review articles, eight books, 20 book chapters and 19 other types of scholarly publication." Nearly 93 percent of the school's first two graduating classes have passed at least one state's bar exam, according to the law school press release.
In addition to the pro bono service requirement, the school provides students with real-world experience through its co-op program and field clinics. In its press release, the school stressed the value of its partnerships with the legal community in Philadelphia and beyond.
"As members of the AALS, we can readily take part in an extremely wide range of committees and projects in which best practices are shared and we can explore ways to improve legal education alongside other leaders in the field," Dennis stated.