Drexel University is continuing to expand online and hybrid education courses by recently transforming their former for-profit Drexel e-Learning Inc. division into the non-profit, Drexel University Online.
"Drexel e-Learning was created nearly 20 years ago as a wholly owned, for-profit subsidiary of the University, responsible for recruiting and enrolling students for its newly launched virtual campus. While that made sense at the time, ongoing tax implications and strategic priorities made it necessary to explore other options," Susan Aldridge, senior vice president for Online Learning at Drexel and president of Drexel University Online, wrote in an email.
"So after two years of intensive discussion, feedback, analysis, and advice, the Drexel University decided to abolish the for-profit DeL, and form a non-profit entity, Drexel University Online or DUO," Aldridge continued.
DUO employs more than 80 individuals who comprise eight primary departments. Its restructuring will showcase enhanced responsibilities beyond simple recruitment and enrollment of online students.
"[DUO will now] include conducting research around emerging areas for online program expansion, as well as collaborating with faculty to design virtual courses,"Aldridge explained, delving into the program's re-structuring.
She went on to state that some of these areas included onboarding and orientation support for virtual students, emphasizing that Drexel was one of the first universities in the country to offer this kind of model.
Aldridge also highlighted how far the online program has advanced since it's initial conception in 1996.
"Back then courses were little more than a series of hand-outs published and delivered online–which meant that virtual study was, for the most part, a pretty solitary experience that relied solely on a student's ability to passively absorb information," Aldridge wrote. Now, Aldridge said there are a variety of interactive technologies, forums, videoconferences and simulations coordinated with online courses.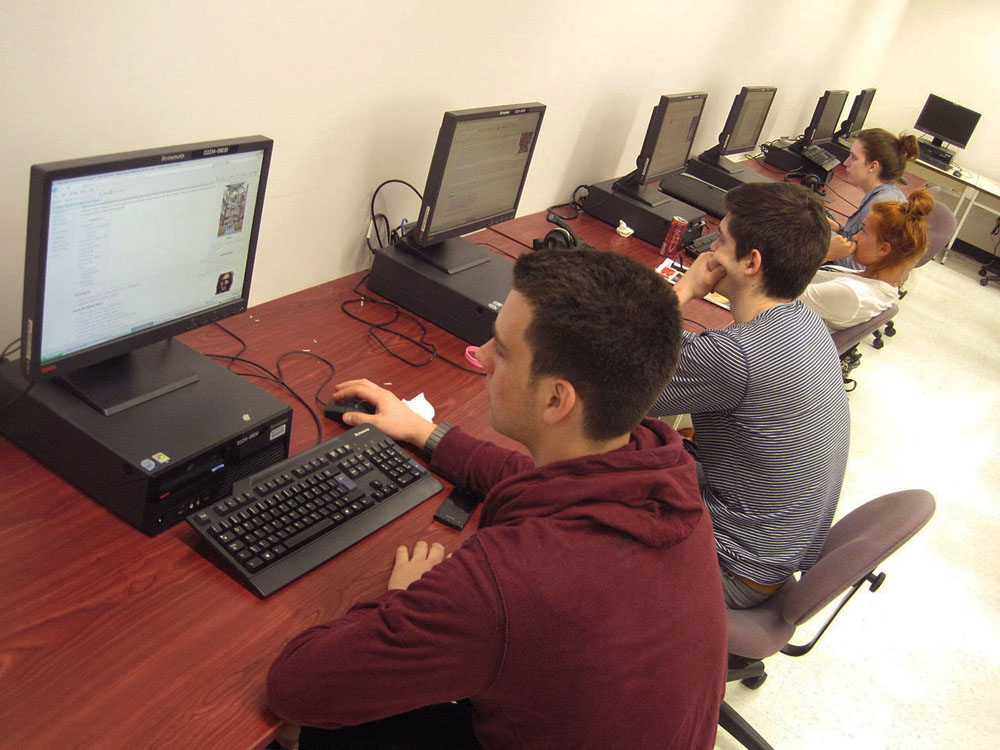 Haley Simon, a junior Psychology major, took U.S. History Since 1900 and Advanced Community Psychology online.
"History had online chat discussions—think Skype, but audio only—and discussion boards, all via Blackboard," Simon said, describing the setup of the class in an email. "Psychology had discussion boards and PowerPoint with audio, all via Blackboard," she continued.
Simon took classes with Drexel University Online for the purposes of convenience while she was on co-op.
"History was taken while on co-op, so convenience was the main appeal of the class. I also heard great things about the professor, and I needed a history elective. Psych was taken out of interest and convenience," Simon wrote in an email.
Aldridge stated in 2014 that more than 13,000 Drexel students have taken at least one online course. Most of the students in Drexel's online programs, however, are working adults, and therefore their needs differ from those of on-campus students.
Another new development in the DUO system is the MySTEPS program, which will help veterans with the transition into the civilian workforce.
"Having spent many years educating military service members, veterans, and their spouses, I know first-hand how hard it can be for them to make the transition from military to civilian career life – especially when it comes to articulating their military skills and training in civilian terms," Aldridge explained. So, MySTEPS was created to be a transition tool for military and veteran students to help plan out their academic and career goals. Aldridge said that MySTEPS is easy-to-use and free to anyone who creates an account.
Participants download a Joint Services Transcript, a standard document that aids them in translating their military experience into civilian workforce language. It creates a list of military-compatible civilian careers and online programs. In addition, it provides geographically relevant employment information and available job listings for military-friendly companies. Users can also input personal information including academic credentials, awards and more, to create a resume.
As of 2015, Drexel's online program totals 120 degrees and certificate programs and 5,264 students.