The Drexel University Charles D. Close School of Entrepreneurship hosted its second annual Drexel Startup Day Nov. 11. The event was held in Behrakis Grand Hall from 10 a.m. to 6:30 p.m., and was centralized around this year's theme: "Doing Difficult Things."
Drexel University's Baiada Institute for Entrepreneurship hosts several competitions every year to highlight the entrepreneurial strides being made by members of Drexel's student body and to reward those with the best ideas with cash, resources and mentors.
However, according to Baiada Institute Director Charles Sacco, this year's Startup Day created a more inclusive event for all Drexel students to attend. Sacco has organized the event for the past two years with the desire to incorporate inspiring keynote speakers, as well as networking and advising opportunities, along with other helpful activities for entrepreneurs at Drexel.
"What we wanted to do, and we started it last year, was to make it a broader day about entrepreneurship, not just about the competition," Sacco said. "We try to make it a much more inclusive day for all students across Drexel about entrepreneurship."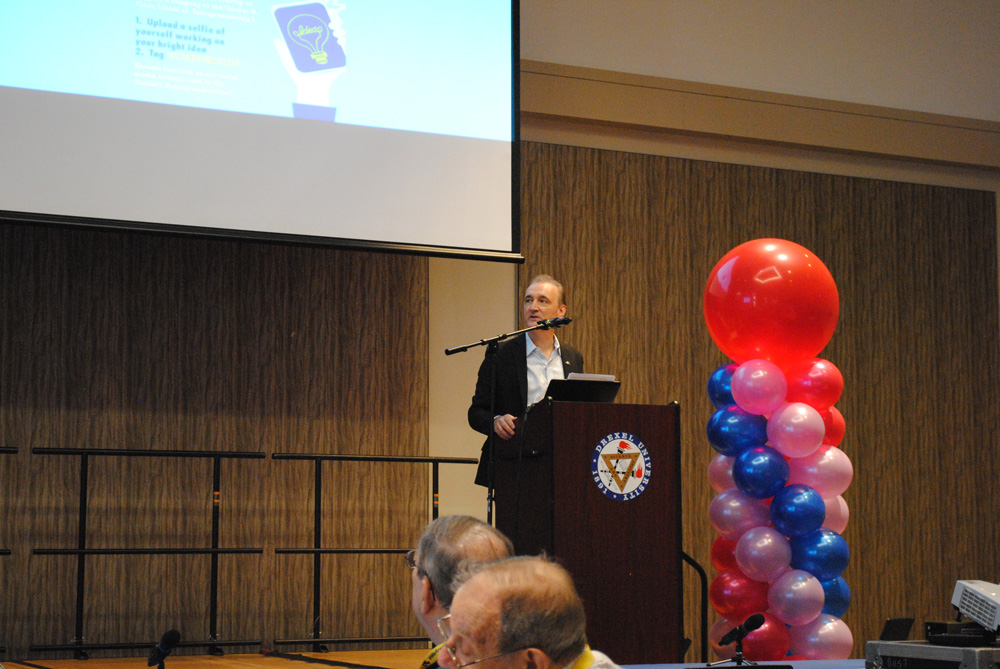 Sacco said that when he was completing his Master of Business Administration degree as a Drexel student in 2006, he was a competitor himself in the Baiada Incubator Competition. "It's always been a great day," he said. "We just wanted to make it a little more open not only to all students across Drexel but also to the Close School, since we have many new students, to give them an opportunity to participate more and also to lead today."
One event held on Startup Day was the Quick Pitch competition, which allowed students to give 60-second pitches about their company or startup ideas, awarding $500 to the top team and $100 to the four runners-up. 19 different pitches were delivered on ideas ranging from new apps to safety mechanisms for schools and recycled plastic clothing.
"It's very interesting because you will see anyone from a freshman that's been here from seven weeks pitching, to someone that's a little bit more seasoned," Ian Sladen, associate dean of the Close School, spoke of the competition.
This year the winner of the Quick Pitch competition was Greg Donworth, who presented a pitch on how to make wind turbines more accessible. The four runner-ups were Moe Salma, and the start-ups Danish, Paritosh and Abicheck.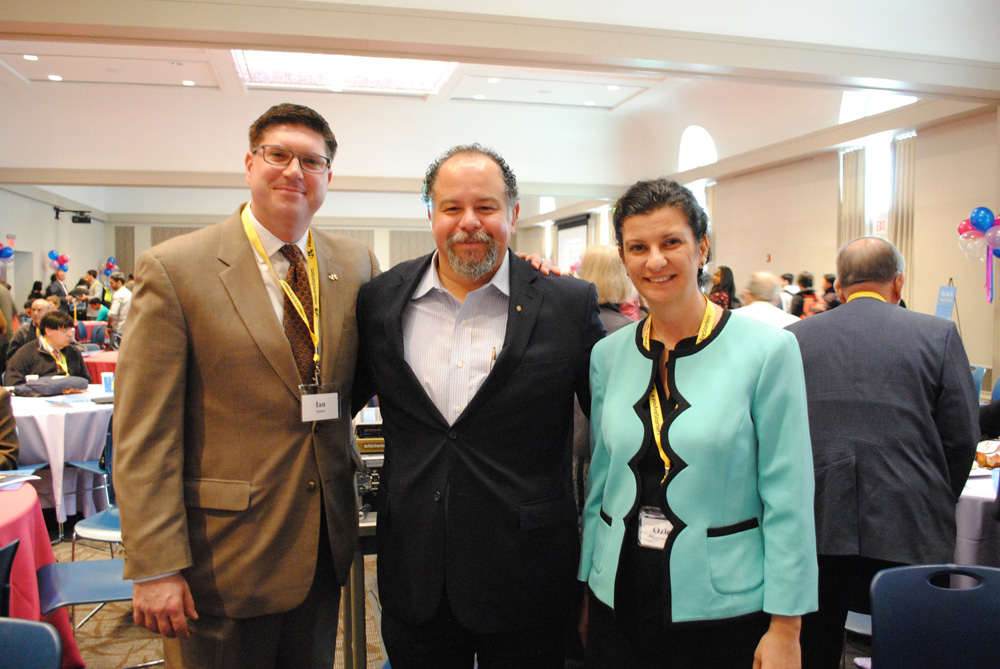 One student to deliver a 60-second pitch was Jared Therrien, a product design major. Therrien worked as a volunteer firefighter and was inspired to start a company that can produce signs that can be hung in classroom windows to alert emergency services from the outside which rooms are occupied and which are in need of immediate service. Prototype in hand, Therrien was number 11 in a line of 19 presenters. Speaking about how he felt to have given a quick pitch, he said, "I was nervous. I did it last year and it was an absolute wreck. This year I practiced for a couple of weeks and I'm really excited about the product."
He continued, "Being in the fire department, I realized there are a lot of inefficiencies. As the newer generation starts to come in things will start to change and I want to be a part of this." Therrien began working on the ideas behind his product for a project in his junior year of high school, right after the Newtown Massacre occurred in his state, Connecticut. His product, he said, is applicable for really every emergency in a classroom.
The Incubator Competition portion focused on startups that already have most of their business underway, and some are already housed and working out of the Baiada Institute. The winning contestant will be allowed to incubate their startup in the Baiada institute to carry their ideas to fruition. This year, 30 business plans were delivered to a team of 42 judges to review. Of these, nine were selected to present their business plans at the Startup Day festivities, and only three were selected as winners. The winners of the Incubator contest will be accepted into the Baiada Institute in order to receive mentorship, space to develop, advising, money and general assistance in growing their startup company. This year's winner of the Incubator Competition was AutoGradr, co-founded by Nishtha H. Dalal and Tushar Soni, followed by Kinetic Buildings, founded by Adam Reginier, in second, and VRezzio, co-founded by Jessica Sarkisian and Jenna Slowey, in third.
Two of the Incubator Competition contestants, supporting Tern and ChocoAmo Cookie, were stationed at tables in the day-long "entrepreneur's expo" located in the second half of the room. Michelle Silberman of ChocoAmo Cookie was displaying her product, the cookie cup, as well as handing out free samples of the coconut macaroon minis, which she was delighted to announce as gluten free. Silberman said that her and a friend came up with the idea of a cookie cup, a molded cookie in a cup form, in the seventh grade. Now, her ideas are becoming reality. "It took years to get the recipe right" she said with a laugh. The idea behind the cookie cup is that you can drink out of them, while also eating the cookie itself. Silberman described ChocoAmo Cookie as an innovative dessert company.
Tern, a company co-founded by Mohamed Zerban and Connor White, also housed a table at the expo, featuring 3-D printed prototypes of their flagship product, the smart faucet. This product connects to an app for the user to monitor water usage, water quality, and other statistics, while also filtering the water coming through. When the filter is almost expired, an alert is sent immediately to Tern headquarters from the app, and a new filter is shipped to the buyer in time for replacement. Zerban expects the product to be on the market in late March of 2016.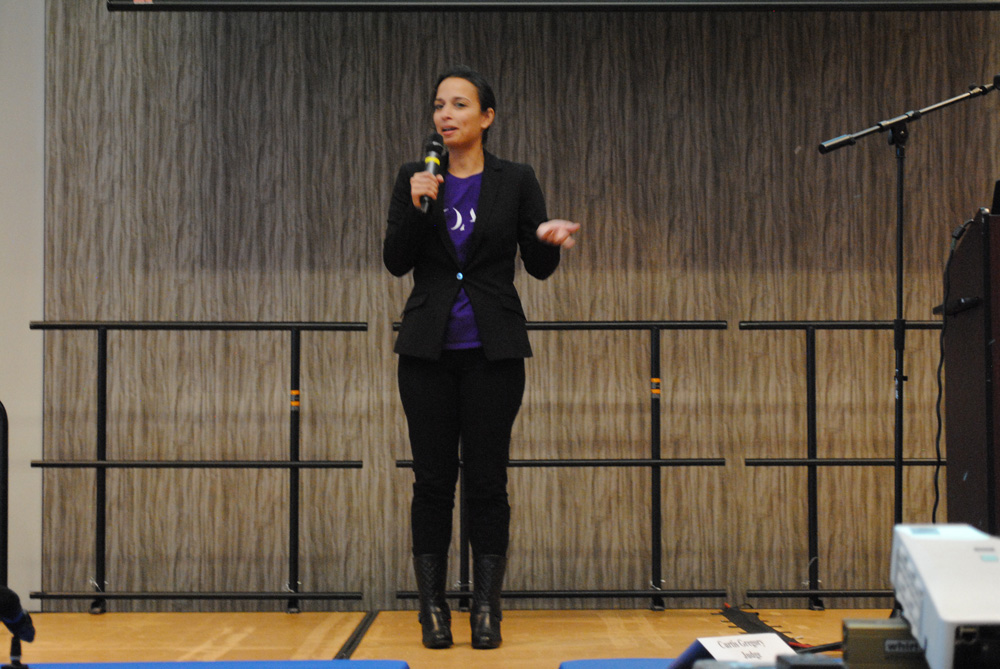 To make the event about more than just the competitions, keynote speakers Yasmine Mustafa, the CEO of ROAR for Good, and Dhairya Pujara, CEO of Ycenter gave speeches about their lives and how they were led to become entrepreneurs with their own businesses.
In the end, Sacco concluded, "We're here to help any Drexel student who has an idea. We're here to help them talk about their idea and help them think through about how they might commercialize it and someday be on stage." Startup Days will continue to occur in the future.