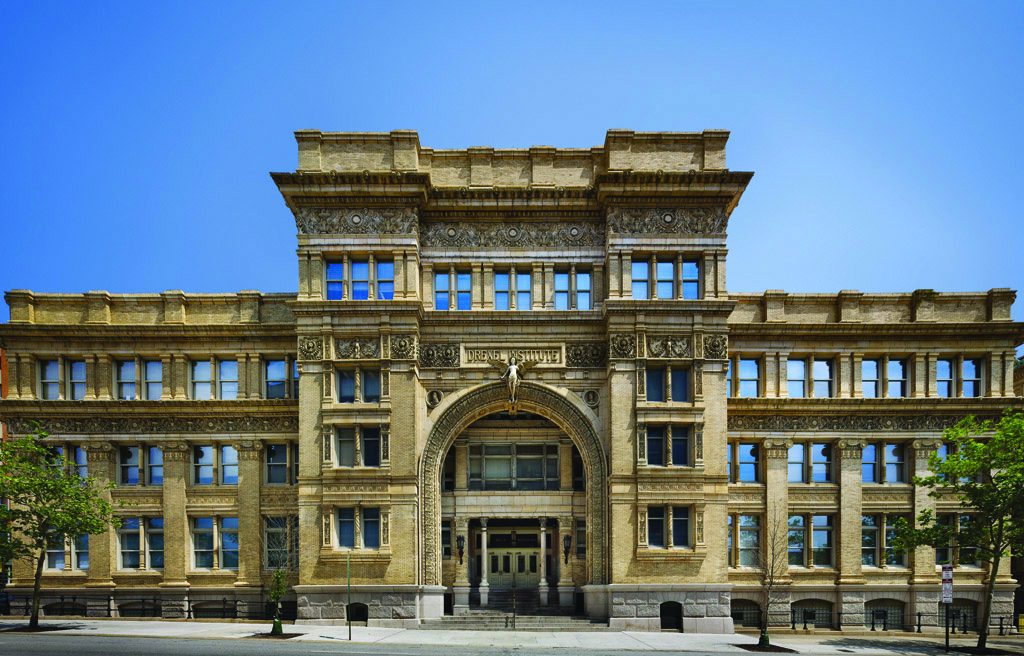 Multiple Drexel University administrators in top leadership positions will be either leaving the university or changing positions for the new academic year, and this reshuffling has the potential to change the Drexel experience.
John Dinardo, the senior vice provost for academic affairs, is one of the administrators that will be changing roles for the upcoming academic year. It's unclear as of now what his formal position will be, but Dinardo will be working on two projects in great detail.
The first project relates to cooperative education. Essentially, Dinardo will be examining how to more closely integrate the cooperative education experience and the academic experience.
"It, in some respects, feels like you have academic programs and then you have a cooperative education rotation, but they don't really intertwine," Brian Blake, executive vice president for academic affairs and provost, said.
"Wouldn't it be interesting if you looked at each of the programs and said, 'okay, you're taking these courses, and during your next coop think about these things.' Then you do that on your co-op and it feeds into what you're doing when you come back," Blake continued.
The second project relates to Drexel's core curriculum or gateway courses, and bringing that curriculum into the next generation. This includes things like adding a greater variety of hybrid courses or even offering all the gateway courses as hybrid courses.
Dinardo will likely return to Drexel as a special advisor to the provost on these issues as they move forward. There will not be a replacement for the position of senior vice provost for academic affairs; instead, a new position called the vice provost for undergraduate education will be established. This position should be filled by the beginning of the next academic year following an internal search.
Blake wants this role to be heavily based in gathering data, performing analytics and drawing conclusions about everything from numbers of required and elective courses to resources on a program-by-program basis.
The senior vice provost for global initiatives, Julie Mostov, will be taking a new position at New York University as dean of liberal studies. At Drexel, Mostov oversaw the creation of the Office of International Programs and made key international partnerships.
Blake says that the goal for this role is to continue the work that Mostov was doing, while continuing to establish Drexel as an internationally relevant institution.
"We're going to look for additional strategic partnerships. We've done a lot of partnerships, strategically, for research. I want to continue to do that, and in addition, enhance that with even more academic connections, like 2-3 programs or exchange programs … so those are the areas that I'd like to look at a little more closely at moving forward," Blake explained.
He continued to say that he's hoping to place someone in the position by January following a internal/external search, which is necessary due to the unique skill set that this position requires.
James Herbert, executive vice provost and dean of the graduate college, will also be taking a new position as president of the University of New England. Blake sees the graduate college expanding its current offering of support and advising to graduate students. He also says that the interim dean, Elizabeth van Bockstaele, will help to unify the graduate college and the College of Medicine, where she is dean of the Graduate School of Biomedical Sciences and Professional Studies.
"What we've been spending time doing now is making sure the initiatives that we do with regards to professional development, with regards to training — whether that's teaching or research — are integrated across campus. So, I think we'll see some unification of all the great things we do to support students in addition to having a bit more interaction between administration in these particular units," Blake said.
Other administrative leaders that are leaving Drexel for the upcoming academic year are Peter Franks, vice president for cooperative education and career development; Frank Linnehan, dean of LeBow College of Business; and George Gephart, president and C.E.O. of the Academy of Natural Sciences.
When asked whether the next group of leaders to step into these roles would have large impacts, Blake seemed optimistic about the future of Drexel and the potential for large impacts from new leaders.
"I think we're going to see next-generation impacts. The good thing about the people that you mentioned was that they didn't think about things in terms of what they're doing today or tomorrow, they institutionalized everything … I think the person that comes in gets the opportunity to oversee some very solid, well-performing types of initiatives and events that we have and get the chance to put their stamp on top of that," Blake explained.
"When I think the next generation, I think the next evolution."