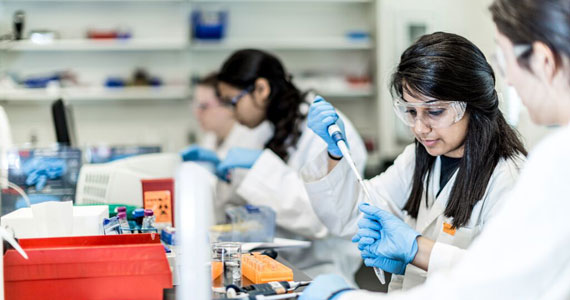 Drexel University has always been regarded as a leading hotspot for research, but for the first time, it has been categorized by the Carnegie Classification of Institutions of Higher Education as an R1 Doctoral University in its highest level.
The organization's 2018 classification system assigned Drexel to the, "very high research activity," category, improving upon its previous ranking in the R2 category for, "high research activity."
"This clearly indicates Drexel's rising research and is a recognition of the talent and commitment of our faculty," President John Fry said in a DrexelNow announcement.
Drexel was one of 130 colleges and universities to reach this level of status, alongside other universities like Harvard University, Princeton University and the University of Pennsylvania.
Drexel was one of only 37 private institutions in the nation included on the list. As a private institution, Drexel does not receive public funding that typically supports such undertakings, making it more difficult to expand its efforts. This framework, however, can expand opportunities even further, as it is widely used by state legislatures, federal agencies and grant-making institutions.
"We are familiar with the many ways in which Drexel researchers are making their mark — buoyed by an impressive 15 percent increase in sponsored research awards last year, to nearly $124 million," Fry said. "But the Carnegie designation is a welcome affirmation by independent reviewers of the growth of Drexel research and its impact on society."