Paula Marantz Cohen, Dean of Pennoni Honors College, led the Dean's Tea in her office in MacAlister Hall Oct. 6, welcoming Honors College students who are excited to have an open discussion with Cohen and their collegiate peers. Cohen hosts these events to give her students a forum for discussion outside of Drexel academics.
"Some of the best thinking I did in college was outside the classroom—with friends and faculty who liked to talk—something I happen to like to do and which I feel is at the heart of what a college education should be about," Cohen wrote in an email interview with The Triangle. "I wanted to make possible this kind of free-ranging conversation to students in the Pennoni Honors College, and anyone else who would be interested in attending," Cohen continued
Prior to the teas, Cohen informed students what the main topic for discussion will be. Cohen's goal in these teas is to encourage students to think about certain topics, share their perspectives and engage in high-level conversations in a more relaxed setting than the classroom.
"Dean Cohen wants the Honors College to be a place of lively, intellectual discussion, and so the teas are designed to be informal [and] intellectual [gatherings]," Mai-Linh Bui wrote in an email to The Triangle. Bui, who graduated from Drexel University last year, helps Cohen to organize the teas.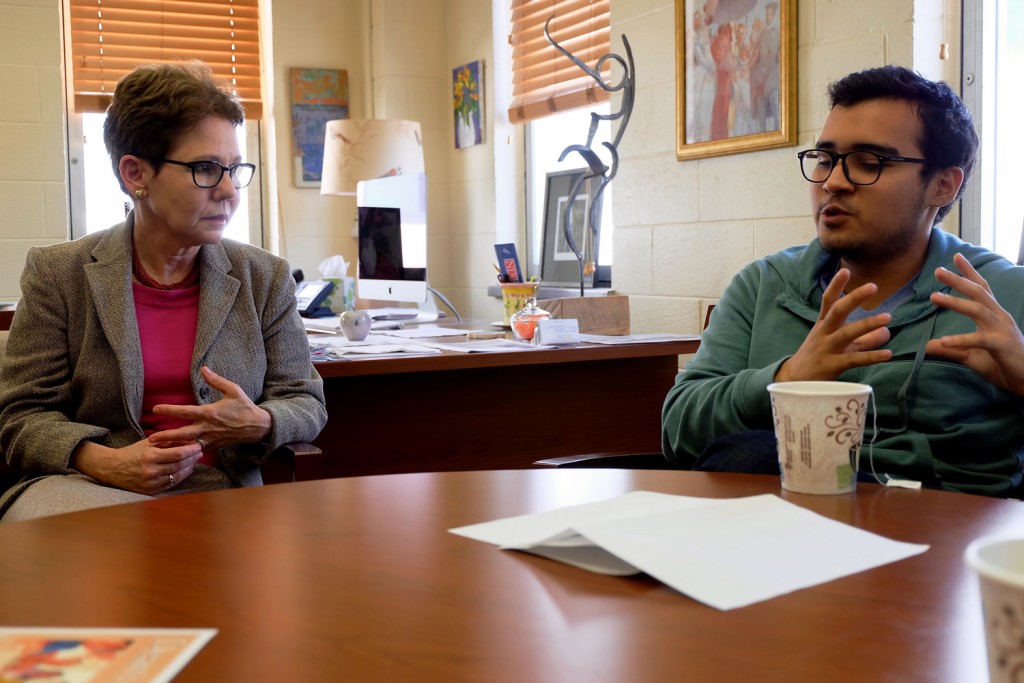 "Now, working at Drexel's Office of Institutional Advancement, I still find [the] Dean's Tea as one of my passionate projects. I'm passionate about what students could get out of these delightful discussions. I find it not only a great opportunity for students to share opinions and engage in an intellectual and lively conversation, but also a place that nurtures critical thinking and a thirst for knowledge," Bui wrote.
The Oct. 6 tea topic was decision-making, inspired by a New York Times' article "The Big Decision" by columnist David Brooks.
"What I realized about decisions was that for me [is] that I think most decisions that I have made in my life have not necessarily been good or bad. They have been decisions that I've made good. In other words, I think that almost any decision you make, you can make good," Cohen said to student attendees, before prompting them for their thoughts on the subject.
"I think we have an issue that we quantify things," mathematics pre-junior, Jonathan Rostran, said. "We know there's a lot of risks we can't control and that's why we quantify our decisions—to see what could happen next—sort of a prediction," he continued.
Cohen started hosting her teas last spring and has tried to do it every two weeks. Senior computer science major Vu Bui has been attending Cohen's teas since she started them. Bui not only has a personal interest in learning about different topics in the perspective of others, but also believes that being open-minded to others' opinions should be a part of his study abroad experience here in the United States.
"I continue to go to the Dean's Tea because I'm just curious about other people's thoughts," Bui said. "You don't have that many opportunities to discuss such topics that deal with humanity with different people, especially in my major and I believe these topics are important."
The next Dean's Tea will be held Oct. 29, from 2 to 3 p.m. in the Dean's office, 5016 MacAlister Hall.