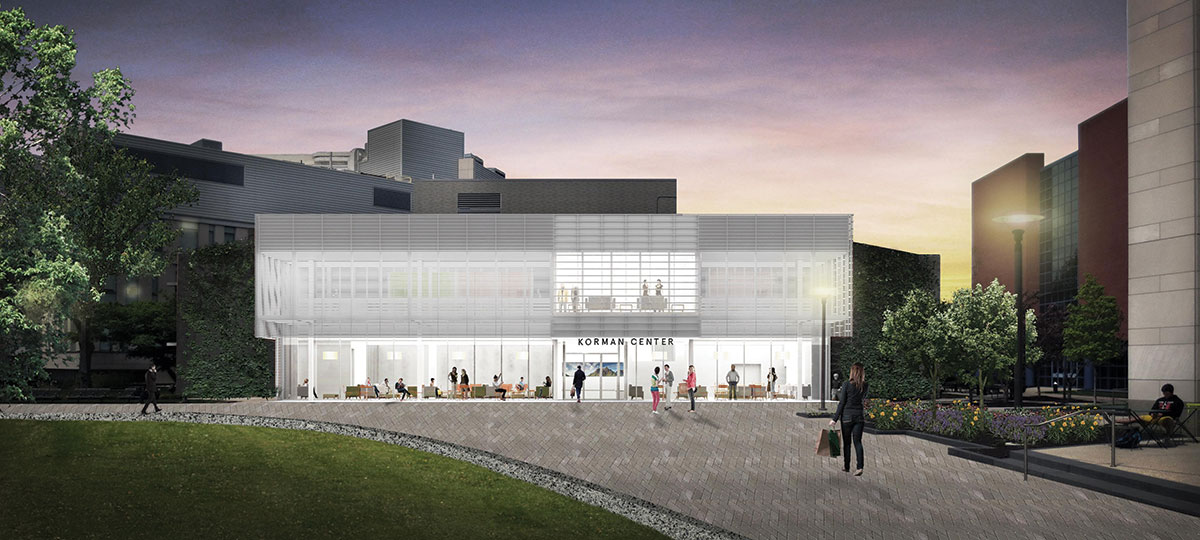 Drexel University officially broke ground on the Korman Center's $16 million renovation and expansion June 14.
The design for the 1958 building's expansion comes from New York architecture firm  Gluckman Tang. They have redesigned Korman to mimic the modern style of its two neighboring structures — the Lebow College of Business and the Papadakis Integrated Sciences Building (PISB).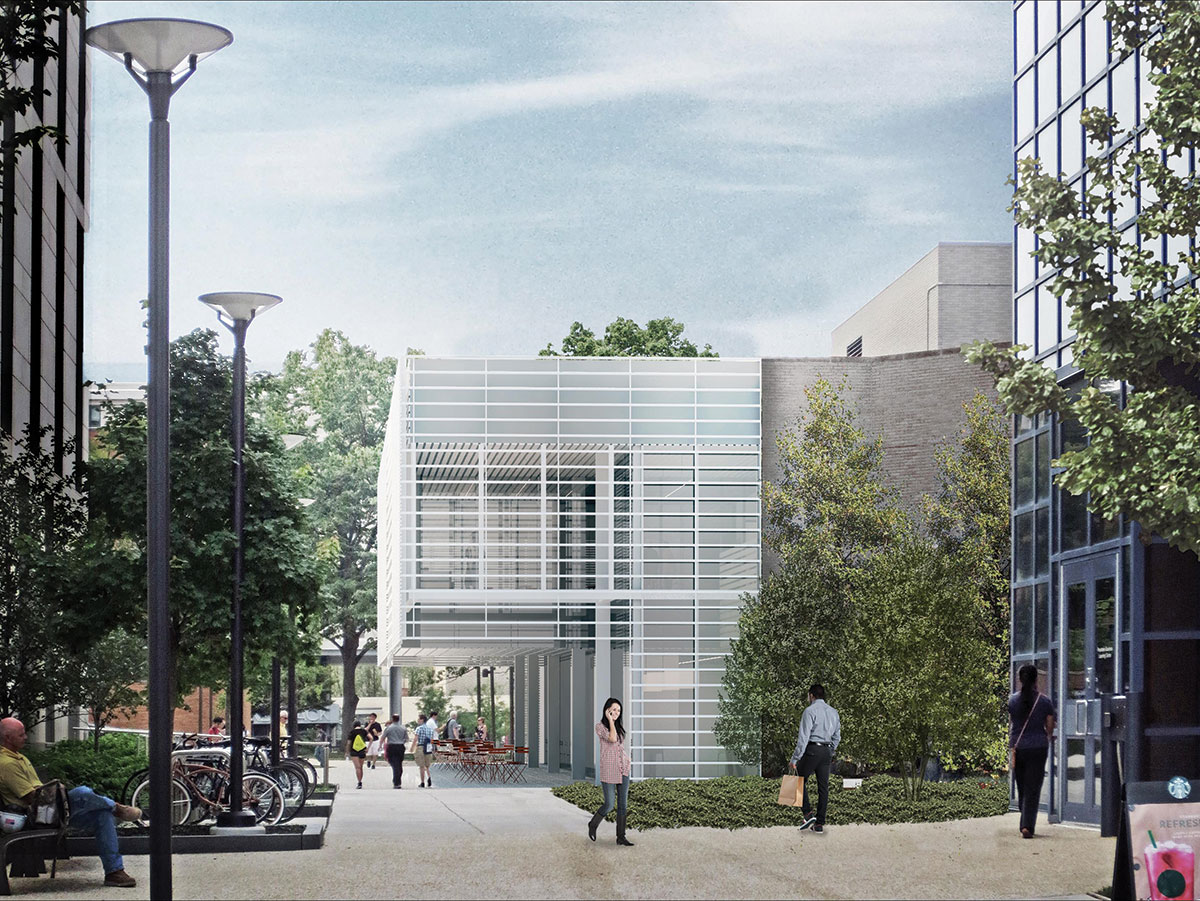 The University has also hired Andropogon Associates, a Philadelphia-based landscape architecture firm, to design the open green space in front of the building, which will be labeled the Korman Quadrangle. It is intended to be an ideal public gathering space for the campus community.
"We are incredibly excited to move forward with a new vision for the Korman Center that will transform the center of our campus and make it a wonderful gathering space for all," Drexel President John A. Fry stated.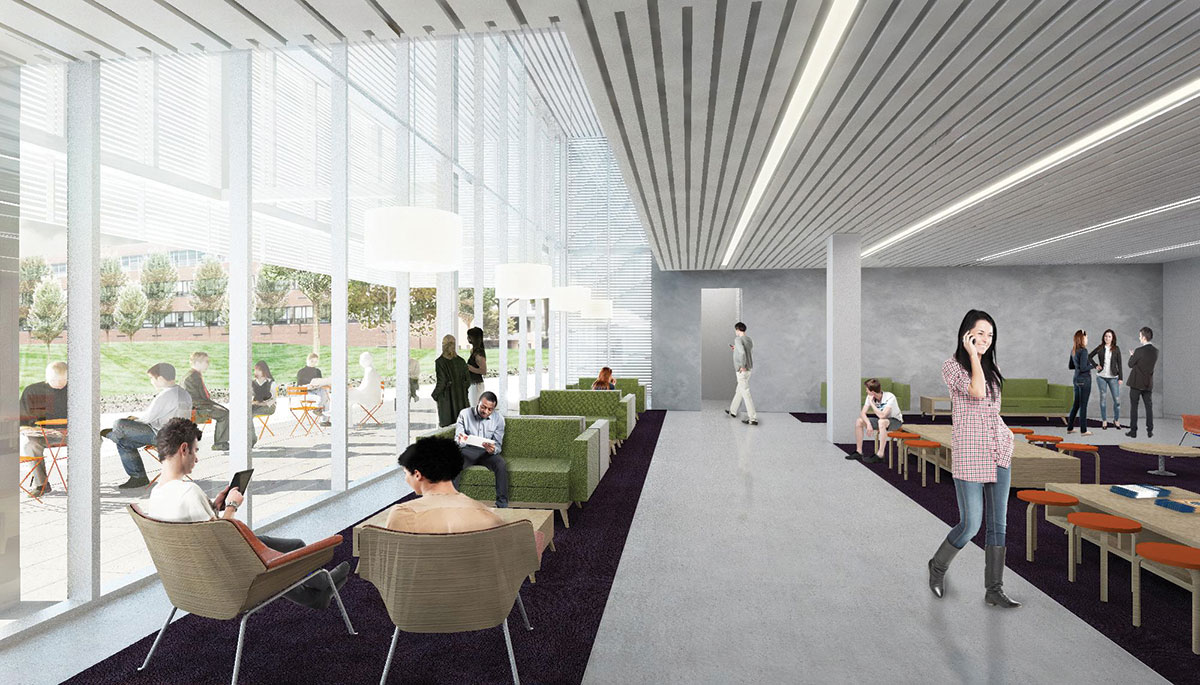 "The combined building and public space transformation will elevate the Korman Center while at the same time create the Korman Quadrangle," President Fry continued.
The plan for the building's interior includes several lounge areas and 9,000 square feet of common space. A "front porch" area will be created adjacent to the front of the building, leading into the Quad. Below, a cantilevered terra cotta screen will be suspended 15 feet off the face of the building.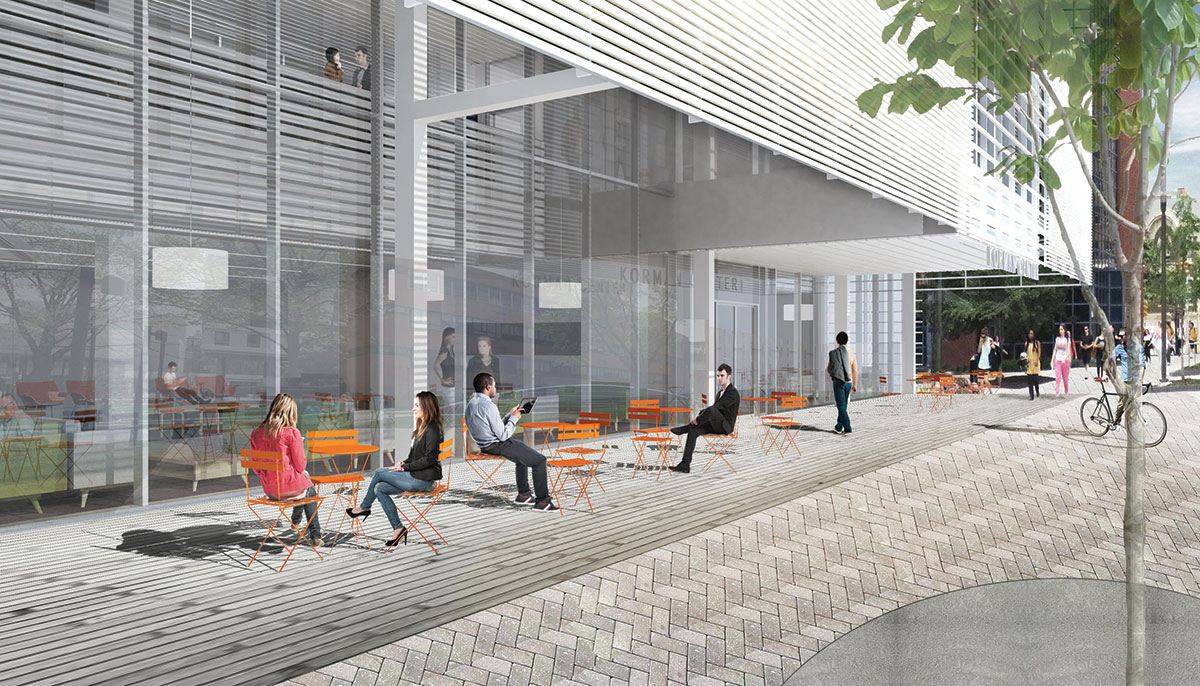 Upon entry, a double-height lobby will give way to first floor lounges, second floor study spaces, and private meeting rooms in fritted-glass boxes. Terrazzo will cover the first floor ground while the second floor will consist of sheet vinyl. The wooden ceiling will extend continuously into the second floor guardrail and down the back wall.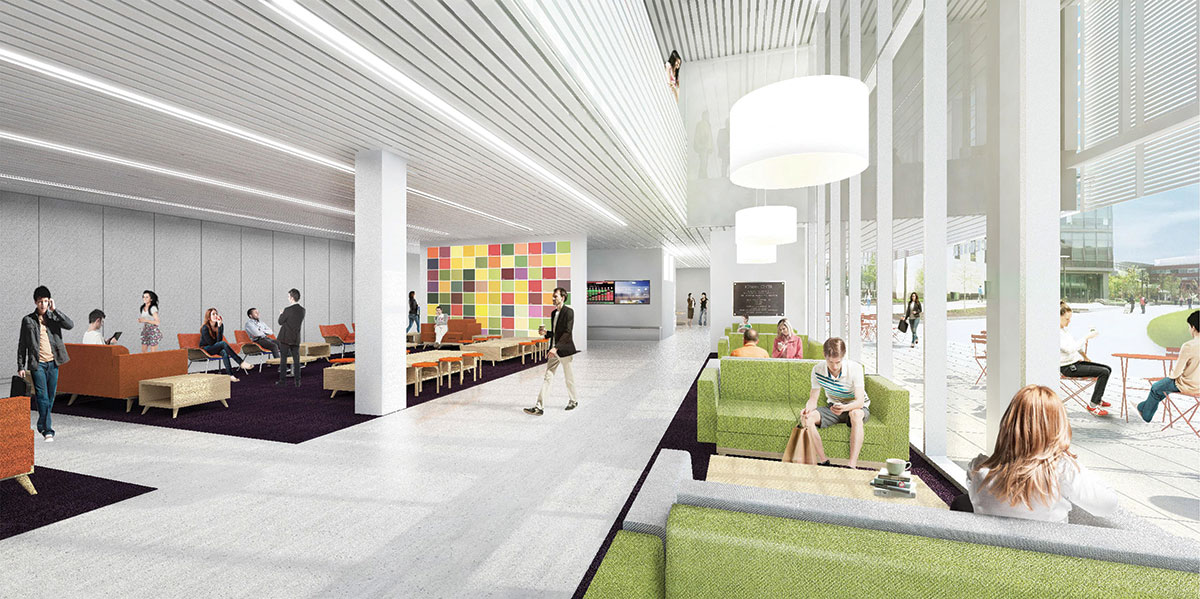 Outside, trees with large canopies will provide shade for seating. The buildings around the Quad will be given connecting walkways to tie the campus together and make the area more cohesive.
Construction for Korman is slated to be complete in fall of 2017.