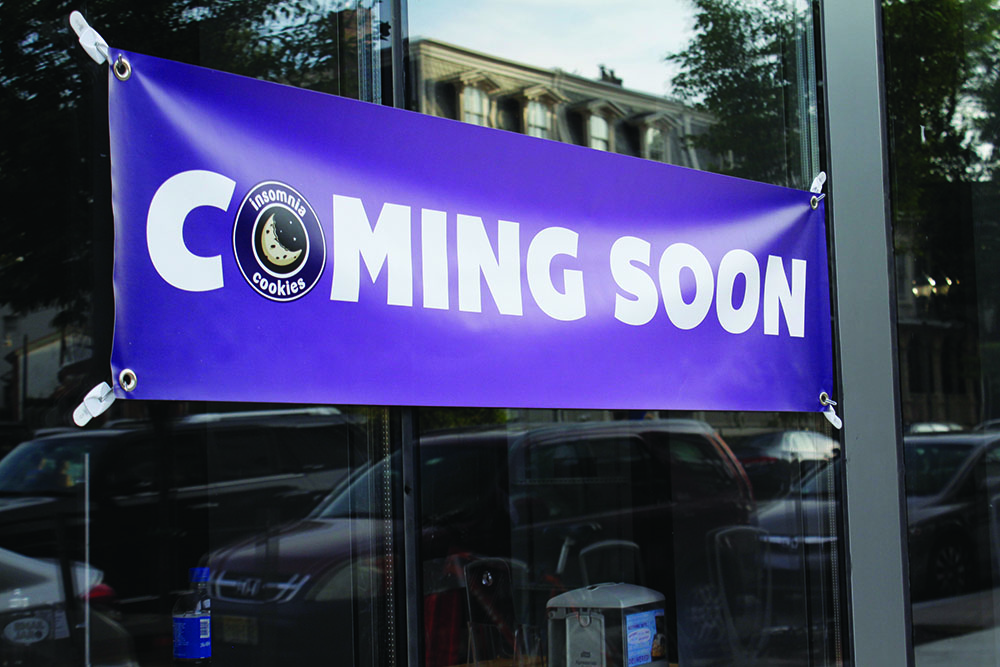 The Summit at University City opened its doors as a housing option for students in the fall of the 2015-16 academic year. As final work on the building has been drawing to a close, street front spaces have opened up for lease to businesses on the Lancaster Avenue side of the building. Blaze Pizza, Chipotle and Insomnia Cookies are set to open in the coming months, and Ramen Bar and Old Nelson Food Company have already opened.
These stores greatly increase the dining options for students living at the Summit, who already had the Urban Eatery dining hall and a Starbucks downstairs.
"Personally, I think it's going to be convenient for when I need food," Drexel sophomore environmental science student and Summit tenant Isabella Reginato said.
Insomnia Cookies is a restaurant that sells homemade-style cookies. They currently have seven locations in Philadelphia, one of which is a truck that sits outside of Hagerty Library. The truck is open until midnight on the weekends and delivers until 3 a.m. daily. Insomnia Cookies also serves ice cream, brownies, cookie cakes and milk at most locations.
Blaze Pizza is an assembly line style pizza shop that was named the second-fastest growing restaurant chain of 2016 by the Technomic Top 500 Chain Restaurant Report.
"Fresh, made-from-scratch dough. Healthful, artisanal, ingredients on the assembly line. Inventive to classic. You decide. Blazing hot oven + dedicated pizzasmith + 180 seconds = fast-fire'd, perfectly crisp perfection. Sound good? Enjoy the rest of your day, (sic)" their website reads.
The chain's sales grew 205 percent over the previous year and has an endorsement from recent NBA champion LeBron James.
The Chipotle that is under construction will open in the fall — likely in September — according to representatives from the company. It will be the first Chipotle on Drexel's campus. The nearest Chipotle restaurant to Drexel's campus is on the 4000 block of Walnut street.
Chipotle is another restaurant that has had to improve its procedures regarding customer safety. In 2015 there were several outbreaks of foodborne illness at Chipotle restaurants around the country. These outbreaks resulted in 21 hospitalizations according to the Centers for Disease Control and Prevention.
Old Nelson Food Company and Ramen Bar have already opened. Old Nelson Food Company is a convenience store and deli, and Ramen Bar is a restaurant that specializes in ramen and sushi.
Most of these restaurants and shops are not unique on Drexel's campus. The dishes and goods they serve and sell are already available at similar establishments, and in some cases the same company is already present on campus.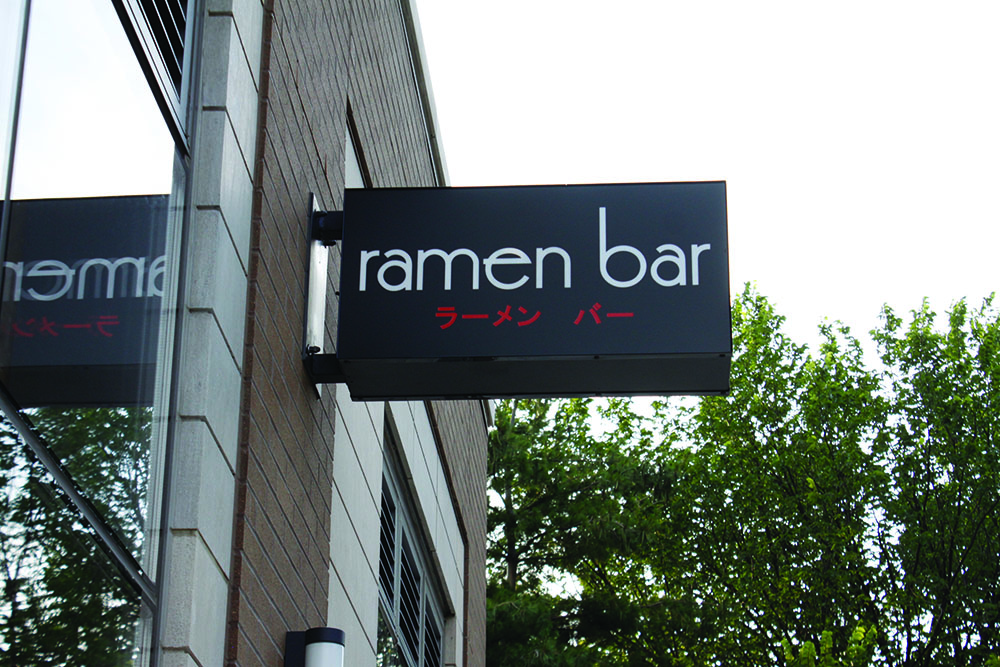 Blaze Pizza is new to Drexel, but there are already quite a handful of pizza shops on campus including Drexel Pizza, Ed's Buffalo Wings and Pizza and Pizza.Wings.Steaks. There is also a Blaze Pizza location on Temple University's campus. Chipotle may be new, but there was already a Currito on campus. Insomnia Cookies is not new to campus as they have their 33rd Street location. The same is true of Old Nelson Food Company.
So, why did Summit choose these restaurants and stores when there are other establishments that Drexel's campus does not have, and what stores would have been better choices to decrease the distance that students need to go to get what they need? Some students think that a grocery store is needed on campus and that the space under Summit would've made a good spot for it.
"Old Nelson is pretty pricey. If that whole thing was a grocery store that would be pretty cool … Trader Joe's is kind of a hike and so is Fresh Grocer … There's really nothing else. I feel like a huge grocery store with everything in it would be so much better for Drexel's campus," Drexel sophomore biological sciences major and Summit tenant Jeanne Angeles said.
Old Nelson Food Company and Insomnia Cookies will accept Dragon Dollars. According to head of the Dragon Dollars program Joe Russo, the other locations have not yet worked out a deal with Drexel, though the university would like to include them in the program.