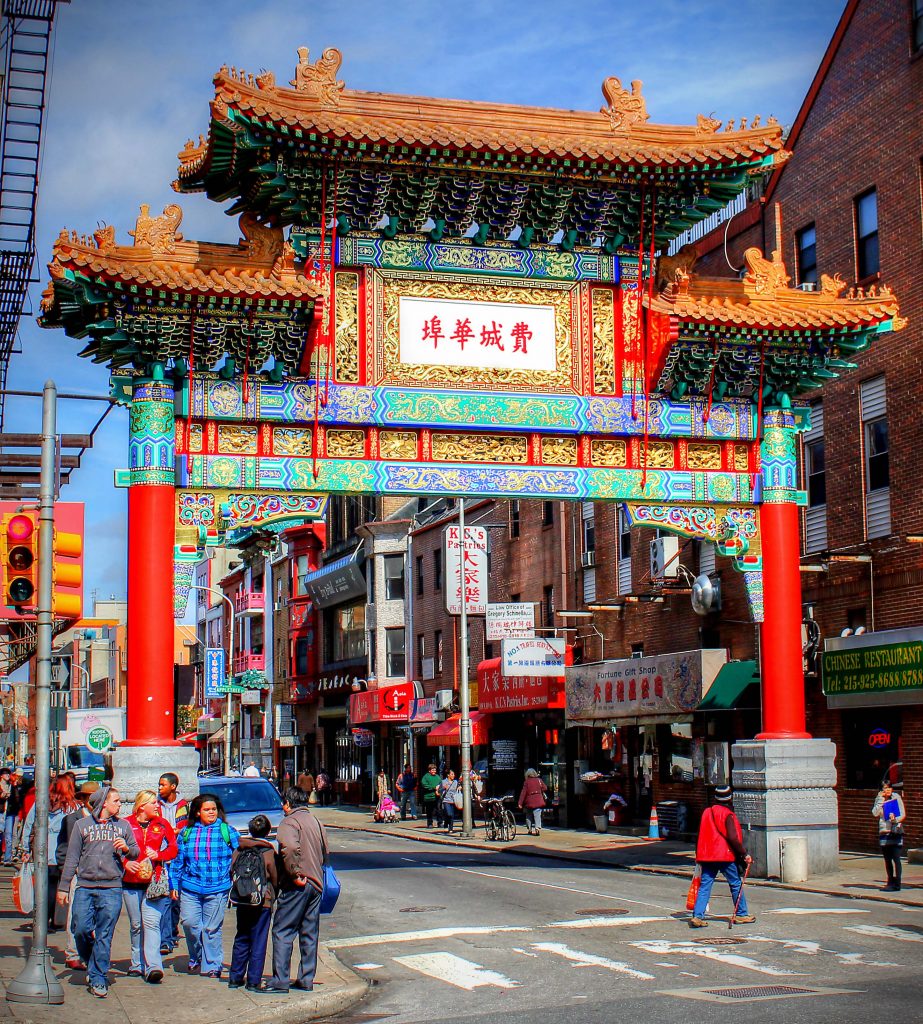 The Philadelphia 76ers are in the works of opening a $1.3 billion dollar arena in Philadelphia's historic Chinatown. The proposed arena "76 Place" would sit a mere ten feet from Chinatown—a distance that has not gone unnoticed by the historic neighborhood's residents.
Established in 1871 by Cantonese immigrants fleeing discrimination and violence in the western United States, the initially small enclave of Chinatown's restaurants, laundries and other businesses rapidly transformed into a cultural hotspot that now houses over 2,000 residents. The colorful Chinatown Friendship Gate on Arch and N. 10th St. has welcomed millions of visitors seeking to explore its authentic food, vibrant festivals and other flavors of the various Asian cultures represented. Over the years, the Chinatown community has fiercely resisted development projects. The proposed NBA arena is no exception.
The Chinatown Coalition to Oppose the Arena, composed of local businesses, community organizations and national nonprofits has emerged to protest the project. Although the arena would not reside in Chinatown, its proximity promises consequences for the adjacent neighborhood.
Citing traffic and public safety as their primary concerns, 90 of the approximately 120 businesses in Chinatown have signed the coalition's petition to prevent the construction of the arena. According to a copy of the petition obtained by WHYY News, residents fear that 76 Place will "destroy" Chinatown by diverting customers from the neighborhood's businesses.
Ethan Zonis, a freshman economic analysis major, agrees that the NBA will "have to consider those [it's] displacing" as "many small businesses and communities will be affected by this [project]." Additionally he favors a "whole revamp" to the transportation system to ensure neighborhood safety.
"Most games end late at night, so the subway and transit system would need to be improved," Zonis explains.
With these changes implemented, Zonis posits that the stadium will increase Chinatown revenues. Other proponents of the new arena theorize that any customers dissuaded from visiting Chinatown due to highway congestion on game nights will be offset by fans who will patronize the restaurants and businesses before and after games. The neighborhood's residents distrust this assessment, however, claiming that fans will eat at stadium concessions instead.
The Sixers development team vows to continue meeting with the Chinatown community to arrive at a consensus about the project. If a bargain is struck, the NBA will enter a contract with Chinatown for at least 30 years. In return for construction of the arena, it will likely include $50 million distributed to Chinatown and nearby neighborhoods to build affordable housing, bolster public safety and buttress small businesses. David Adelman, part-owner of the team, reports that feedback from community meetings has been "neutral to positive" and anticipates an agreement soon.
However, opponents of the arena are not easily swayed. Third-year psychology major and Asian Students Association President, Nicole Ng spearheads social and cultural events for Drexel's Asian population.
"There is so much culture in Chinatown, and having this arena incorporates an attraction that is not intended or what the locals want," says Ng.
Other grassroots organizations have emerged throughout the city, including Students for the Preservation of Chinatown (SPOC). In addition to pushing petitions, this coalition of college students has held teach-ins with Philadelphia grade schools and hosted protests at the University of Pennsylvania.
SPOC has also shifted focus to David Adelman. In addition to owning a stake in the 76ers, Adelman serves as the vice chair of the University City District, a community revitalization partnership accused of gentrifying historically black neighborhoods. Adelman also serves as the CEO of Campus Apartments, a major provider for University of Pennsylvania and Drexel University housing.
Claiming that Adelman "profit[s] off of student debt" by urging students to rent his "overpriced, poorly managed apartments," SPOC cites a 2013 lawsuit filed by six University of Pennsylvania students over "utterly reprehensible [housing] conditions."
In an effort to preserve cultural integrity, SPOC supports saving the University City Townhomes in addition to Chinatown, a beloved neighborhood that has connected generations of Asian families. As NBA officials and Chinatown residents debate the future of these seven blocks, all of Philadelphia holds its breath.