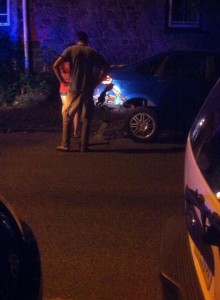 A police chase resulted in a car crash at 35th Street and Hamilton Avenue at approximately 10:50 p.m. July 22. After crashing into a parked car, the suspect left his vehicle and fled on foot.
A Drexel student who was nearby was able to see the aftermath of the crash and the police investigation.
"I heard a loud crash from inside and went to see what it was because my car was also out front," mechanical engineer major Michael Shaeffer said. "I came outside and saw someone yell 'He went that way.' to the officers on scene."
Police were able to apprehend the suspect fleeing the scene moments later and the man was arrested. A search copter also assisted by flying above.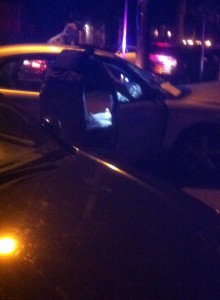 This incident is one of many that have occurred around the outlying area of Drexel's main campus.
"There have been a lot of accidents and these things happening recently where I live, not just this one. Sort of just expect it," Shaeffer said.
Police stated that the incident was not a car chase and they were simply apprehending the suspect. The Triangle will update the article as more information is released.