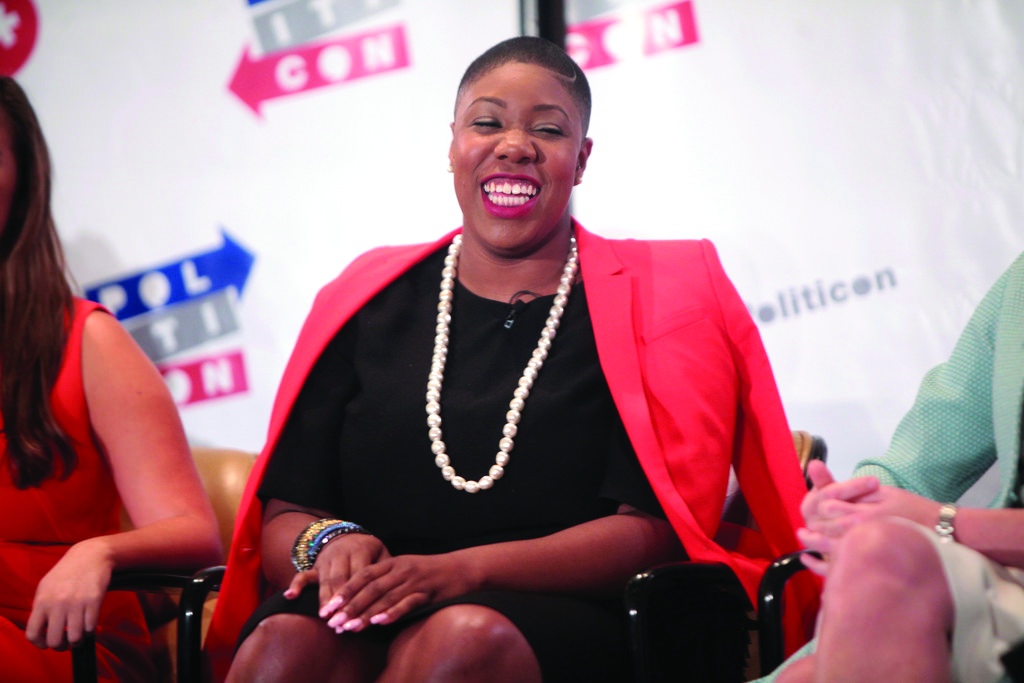 Symone Sanders, Bernie Sanders' press secretary during his 2016 presidential campaign, will speak at the second CABx lecture organized by Drexel University's Campus Activities Board May 31 from 5-8 p.m. at the A.J. Drexel Picture Gallery.
"We wanted to bring something in that was going to be really relevant to the times and something that was going to resonate with a lot of people but also start some interesting conversations," Michael Martinez, director of CAB's Culture and Discovery department, said.
Sanders will discuss intersectionality, equality and social movements, according to CABx's website, and Martinez said she was chosen to speak at the event because of her active role and powerful voice in politics.
CABx lectures aim to bring speakers of all backgrounds to campus, and Martinez sees the lectures as an opportunity for Drexel students to be open to more cultural diversity.
"We really just try to bring in different things and put a different twist on them that people normally wouldn't come by," he said.
While planning events for CAB, Martinez considers how the organization can capitalize on Drexel's diverse student body.
The last CABx lecture was held in November 2017 and featured playwright Terry Baum who discussed women in the newsroom.
"It really depends on our resources, who we're able to collaborate with, and scheduling bigger name speakers is a difficult thing," he said.
The lecture is free to attend, but attendees  must reserve tickets. CAB hopes to keep it the same way for all future lectures to send the message that nobody is excluded from being able to attend, Martinez said.
Martinez has been responsible for helping to organize other cultural activities for CAB, such as Holi and Festival of Nations.
CABx collaborates with TEDxDrexelU to bring lectures that are different interpretations of the usual TEDx talks to the campus community , Martinez said.
"We wanted to bring awareness to them and really get people involved in that because we think that what they have the opportunity to do is really great as well, and whatever we could collaborate with them on would be beneficial moving forward," he said.
CABx lectures are still new, so CAB is working to grow the reputation of the series and get people excited about them, Martinez said.
"We really want to build excitement around it so whenever we announce that one is coming up, we get a good population really into it," he said.
CAB's marketing team is active on social media, which may help with building excitement and promotion around the new series. However, the effectiveness of marketing strategies comes down to word-of-mouth communication, Martinez said.
However, CAB can also ask Drexel's administration for help with promoting, getting funding and hiring big name speakers for CABx events, he said.
"Hopefully with this one we'll build enough awareness around it, that people kind of start to talk about it a little bit and maybe even ask when is the next one going to be for next year," he said.
Although this is only the second CABx lecture, CAB hopes to hold two lectures each year. Martinez noted how it will take proper resources and planning to make this happen.
"I'm really excited to see how we can grow the reputation of the program itself and see what the student reaction is to it," Martinez said.