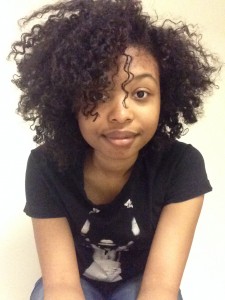 Seventeen-year-old student Zakiya James is a pre-junior at Drexel University studying civil engineering who has faced numerous challenges in America's education system in order to get to where she is today and now faces issues with financing her college career. James is currently fighting to pay for her first year of school at almost $70,000 and is exploring all available means to fund her continued education. Tuition is an issue a large portion of the nation struggles with, and students at Drexel know this all too well.
James is a brilliant young individual who enrolled at Drexel in January at the age of 17 without needing a high school diploma, taking the SATs or obtaining a GED. She first entered the public education system in sixth grade after the private school she attended closed. She attended Hardy Middle School, and there she faced one of the biggest shortcomings of the current education system. James found that the education she received was superficial and the teachers didn't put forth the proper effort and actions into helping students understand the material. The lack of a proper learning curriculum resulted in her disinterest in course material and her failing some of her classes.
The fact that she was failing was brought to the attention of James' mother, Shawna Malone. The teachers informed Shawna that James was disengaged and had difficulty grasping the material. James' math teacher went so far as to say "You have a nice girl but not that smart." Malone, who had attended public schools herself, knew the system had flaws and her daughter wasn't to blame.
"I was disappointed with the school", Malone wrote in an email. "Having a teacher tell me that was frustrating. I used that frustration to search for a solution. I never blamed Zakiya."
Considering James had thrived in the private school she had previously attended, Malone worked tirelessly to come up with a solution to get her daughter out of the public school. She found one the next year when she made an arrangement with another private school to get a tuition discount in exchange for her volunteering. James flourished during her time at private school and excelled in all her courses but in two short years, she faced her next hurdle in her endeavor to obtain quality education, the cost of paying high tuition. She was forced to drop out and return to the public education system.
James enrolled into a well-respected public high school called Woodrow Wilson, which was better than the public middle school she had attended, but she was disappointed with the education she was receiving. She received high grades without trying and as a result didn't find the material challenging and once again began to drift. Because of their financial circumstances, James couldn't afford to enroll in a private school so her mother decided to have her take a placement exam that would enable James to attend college full-time and take college-level courses. James tested into freshman English and scored in the highest percentile for non-credited math for Science, Technology, Engineering and Mathematics majors at the age of 14.
The college environment reignited James' passion for learning and she enrolled in several math and science courses, as well as geography and history classes. She excelled at all her courses and even made the dean's list despite being several years younger than her peers. She did so well that she was able to transfer to the University of the District of Columbia's Flagship school after completing her two years in community college.
James was inspired by the knowledge she had attained in community college and began looking for research opportunities during the summer after graduation. She was accepted into a prestigious 10-week research program at Duke University called Center for Environmental Implications of Nanotechnology, where she studied the effect of nanoceria on microbial growth.
The head researcher, Claudia Gunsch, an associate professor of civil and environmental engineering at Duke, didn't realize that James was a minor until one of the other research associates had told her. She was so impressed by James that she even recommended her when she applied to Drexel.
After completing the program, James returned to the District of Columbia and attended UDC but was eager to find more hands-on research opportunities in civil engineering. She began searching for research programs and found that Drexel had several.
She applied and was accepted within a few weeks. James quickly enrolled in demanding engineering courses but spent her first quarter worrying about how she was going to pay Drexel's substantial tuition rather than studying. She had applied for and is receiving some financial aid from Drexel but not nearly enough to cover the cost of her attendance. James' mother was able to help pay for some expenses such as books and personal expenses but her ability was limited. James claimed that she has grown fond of Drexel despite only being here for a little over a quarter and would hate to have to drop out.
"I love Drexel's co-op program," James said. "It gives me the opportunity to get some hands-on experience in my field. I also like the quarter system because I find it challenging and I intend to take part in Drexel's Intelligent Infrastructure Alliance research program. I think I speak for every student at Drexel when I say that tuition needs to be lower."
The good news is that the University's financial aid office has heard James' story and is meeting with her to come up with solutions to her financial problems. She also has a crowd. However, even after the current year is paid for, she still has another year to go through.
James is currently looking for federal aid as well as scholarships to help pay for the rest of her undergraduate education. She intends to join more research programs in the future and pursue a doctorate after graduation.