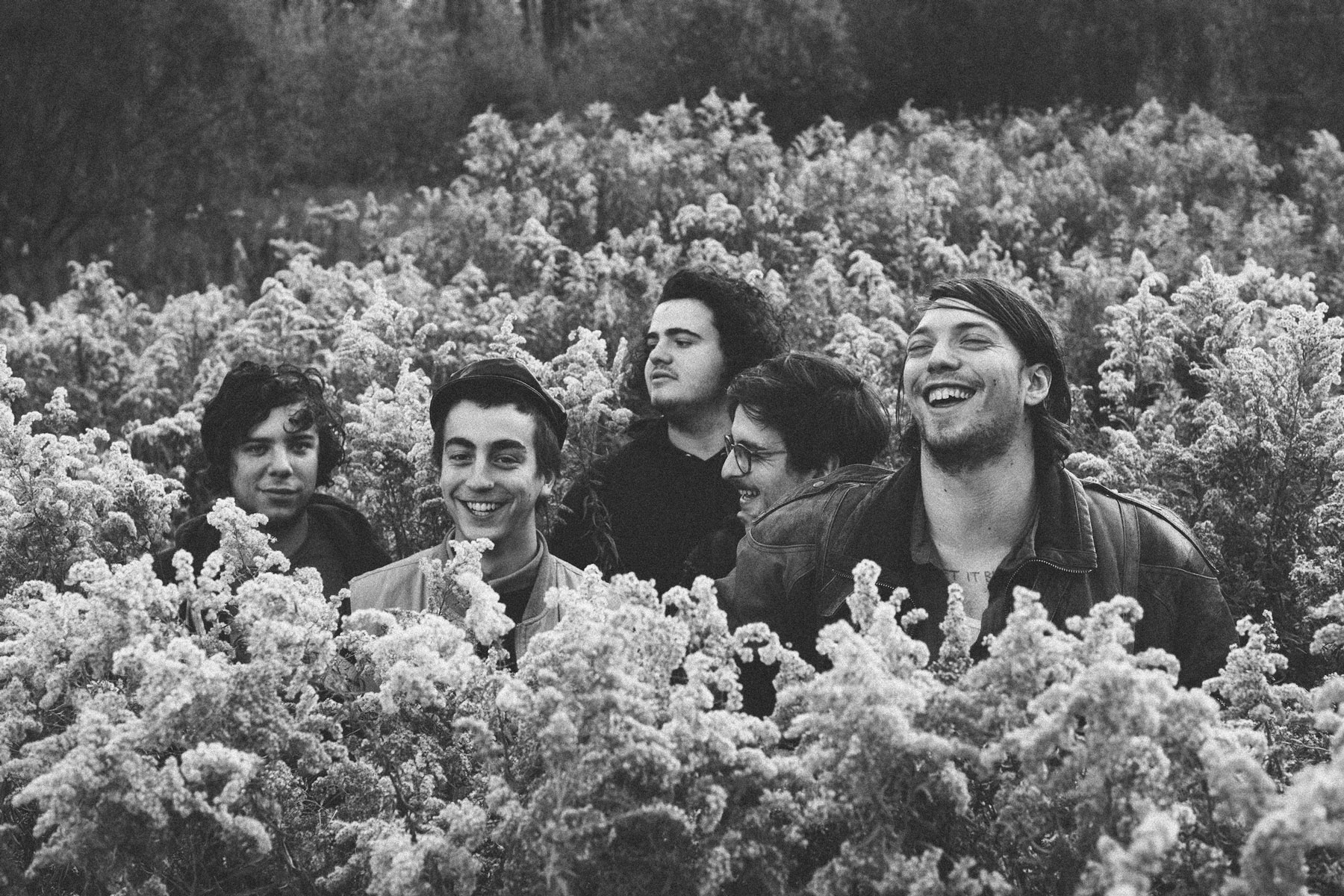 I saw a lot of great shows in 2016, and I couldn't have asked for a better one to punctuate the year's end. Chicago indie darlings Twin Peaks made a stop at Union Transfer Dec. 8, marking the last show on my concert calendar.
Twin Peaks are currently touring the world in support of their third album, "Down in Heaven." While the album didn't quite break my personal top five albums of the year, it was still up there in my favorite releases of 2016.
"Down in Heaven" has some great songwriting but even more impressive production. The album sounds like a passion project recreating the feel of a late '60s classic rock album (undoubtedly taking a leaf or two from the Rolling Stones' book). Twin Peaks succeed triumphantly, crafting a bright, fun album that feels like summer.
I'd been waiting quite a while to see Twin Peaks live, so as soon as the show was announced I could hardly wait. Luckily, they lived up to my high expectations at their Union Transfer show.
After a delightful performance by Golden Daze and a high-energy set from Together PANGEA, Twin Peaks graced the stage, addressed the packed crowd and hit the ground running with the best song off "Down in Heaven," "Butterfly." The effervescent crowd was bouncing around and singing along to every word.
Twin Peaks followed up with a handful of older songs, including the absolute banger, "Telephone," off 2014's "Wild Onion." They say dynamics are a musician's best friend, and Twin Peaks show us just how true that is in "Telephone." In the middle of the song, it gets more and more hushed until it's just guitar chords, and then it builds back up and explodes into the final verse. In that unforgettable moment, there was something magical in the air as everyone in the crowd jumped around frantically.
Going back and watching some of the videos from the show, I realized that they played every song considerably faster than the album versions. Perhaps they got carried away with all the excitement of playing a live show or perhaps it was a deliberate move to match the energy level of the audience. Either way, it made for an awesome, rambunctious concert experience.
Twin Peaks played a mix of some of their new and old classics, including  lead single from "Down in Heaven", "Walk to the One You Love," "Getting Better," "Holding Roses," "Flavor" and "My Boys." It was nice to hear songs from "Wild Onion" and their debut "Sunken," since each album has a bit of a different style.
Most of the Twin Peaks' songs are written by either Clay Frankel or Cadien Lake James, who both play guitar and sing in the band. Seeing the two of them trade off songs makes the concert interesting from a fan's perspective, because it's like the two of them are taking turns holding the reins. Frankel, James, bassist Jack "Jay D" Dolan, drummer Connor Brodner and multi-instrumentalist Colin Croom had great onstage presence and were all very entertaining to watch.
Towards the end of their set, they played (as bands tend to do) their most popular song, "Making Breakfast." It's popularity is not unmerited; it's incredibly catchy and fun to sing along to, and it's become somewhat of a "slacker rock" anthem.
For their encore, they played new track "Wanted You" (which features Frankel delivering Mick Jagger-esque vocals) followed by the Stones' cover "Dead Flowers." Lastly, they played their 2014 song "Strawberry Smoothie," which was a good choice to close out the show because it's dynamic and it has a great outro.
So far, I have yet to encounter a Chicago indie band I didn't like. Twin Peaks may take some warming up to, but once you do warm up to them, they'll take your heart like they did mine. Just let them into your life, and they'll "flavor your heart and your soul."