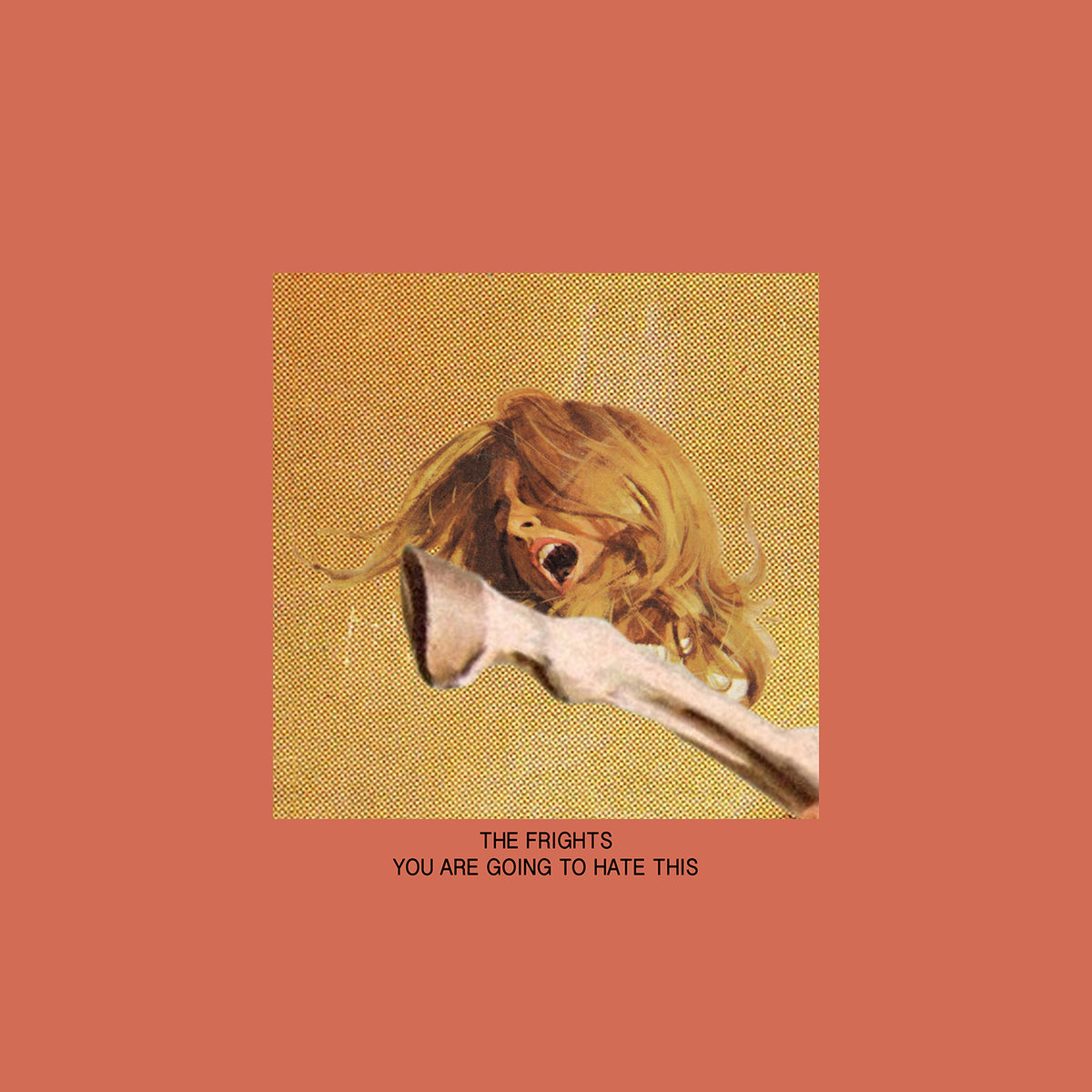 The Frights, "surf punk band" from San Diego known for their dirty doo-wop tracks, released their album "You Are Going to Hate This" Feb. 12. Flashback to a group of bored high school friends, Mikey Carnevale (guitar and vocals), Marc Finn (drums), and Richard Dotson (bass) would've never imagined their success in the industry today. This alternative band is known to be influenced by the 1950s with an added punk twist. "You Are Going to Hate This" may have a new sound but stays consistent with the band's angsty and carefree vibe.
The band booked their first gig for fun with no idea that people would actually take them seriously. The possibility of someone enjoying their set and wanting them to make new music wasn't a thought in any of the members' minds. They went ahead and started releasing music because of the great feedback and were quickly noticed. Two short years on, Dangerbird Records signed The Frights immediately after seeing a live performance.
Each song on "You Are Going to Hate This" has a different feel, from the eccentric and catchy "All I Need" to the slow, melancholic "Haunted". The whole album was about the difficulty of growing up and moving on. "Kids" is all about post-adolescent depression with lyrics like "Have you ever felt the pressure building in your brain? Growing up is suicide and it's driving me insane." Though these lyrics are full of angst the band sings in a melodious and lively manner, making them unnoticeable. Carnevale explains that he channeled feelings from experiences like break-ups to bring up feelings and make things personal. This explains the vulnerability and teenage-like and raw emotion the band was able to incorporate into each song despite being older. "It's about living with your parents and hating them and being a brat … and once you're finally out on your own, you realize how hopeless you are and how they were right", Carnevale admits about the album. The song "You Are Going to Hate This" could be labeled as The Frights' anthem as it captures their overall essence as a band between the tune itself and explicit lyrics.
"You Are Going to Hate This Fest" was hosted by the band Feb. 13 in San Diego as tribute to their new album with special performances from several other bands. As for future plans, The Frights claim to have something very big planned along with a tour. They have roughly 21 shows booked, including one in Philly. These guys are effortlessly cool and extremely talented, so make sure to keep an eye out for them.