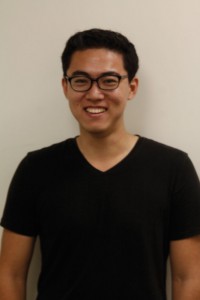 Among the brimming population of students here at Drexel University—over 26,000 as of 2014—a few spend their days, outside of classes of course, practicing art for myriad reasons. To possibly become a professional musician, to relieve stress after studying and going to classes, to entertain for the sake of humanity; whatever the reason, there exist Drexel musical talents that are beyond the likes of Chiddy Bang.
In an effort to showcase these talents, students have been sought out to tell the tale of their musical endeavors. Spotlighting Drexel University musicians, including instrumentalists, vocalists, and otherwise, will deservedly present talented, artful minds to the student body audience and beyond.
For the first artist showcase, a junior who goes by the name Alan "Mullophant" Deng – Mullophant being his DJ name—recalls moving across the globe throughout his life while music remained a constant.
Born in Japan to Chinese parents, Deng moved to New Zealand when he was four years old. When Deng was 13 years old, his family moved again, this time to China. It was the pursuit of higher education at age 18 that brought Deng here to the United States.
Deng's future in music began at the young age of five when his parents enrolled him in piano lessons.
"I started my first piano lesson in China, actually when visiting family, and they were like, 'Why don't we go for a piano lesson?' I heavily resisted because I didn't really want to learn, but I went anyway," Deng said. His parents kept him in lessons for the duration of his childhood.
Rigorous teaching and high standards led Deng to practice many hours a day and become proficient at an instrument he initially was reluctant to play. In a few months, Deng was performing and playing at recitals. At age six, Deng won first place in a competition in Auckland, New Zealand after performing a piece by Claude Debussy, a late 19th century composer.
"I guess there were signs all throughout my childhood that I was somewhat good at it, but I always attributed that to my piano teacher being tough. I'd say I started identifying with piano when I was around 11," Deng recalled.
Even after moving to China, Deng pursued music to higher and higher degrees, eventually self-teaching and learning theory. There was a spark within him that made the teenage musician want to pursue music professionally, but it was adults around him that encouraged him otherwise, warning of the music industry's far reach.
Nevertheless, Deng passionately practiced music for hours on end day in and day out. In high school, Deng picked up the cello, attesting it to his liking of classical music. A further interest in jazz music led Deng to practice playing the saxophone in the school jazz band; right around the same time he sang tenor for the school choir and chamber choir. Deng also dabbled with playing the drums, something he also learned to play on his own.
Nowadays, however, traditional instruments are not Deng's focus. Around the time Deng was picking up instruments left and right, the sounds of electronic music grabbed his attention. Electro swing artists like Parov Stelar and EDM artists like Skream and Benga helped pull Deng into the world of electronic music.
While his traditional instrumentation swayed, Deng decidedly purchased a controller and split a mixer with a friend, in effect launching himself into the world of DJing. Years of practicing and good connections (by way of promoting shows himself) have even landed the Drexel junior a performance opportunity at District N9NE. It seems that music has taken Deng far in life, and he doesn't plan on stopping anytime soon.
Asked if he ever had any plans of being a professional musician, Deng said he dreamed of becoming a professional DJ, in addition to pursuing a career as a concert pianist – even hinting at trying to work for Steinway.
"[My school in China] did a massive production every year…and we had a guy from Steinway come in, David Curtin, and he gave us master classes."
With that connection and experience, Deng sees professional musicianship as a dream, but his current focus is still on college as he studies biomedical engineering.
Some people just have a knack for art, be it painting, sculpting, writing, or playing. Drexel's student body is peppered with artistic talent, and it's students like Deng that represent a culture of talents in University City, Philadelphia, the U.S. and worldwide. In the not-so-different future, we may even hear again from Deng… or rather, Mullophant, when his music plays for all to hear.