The long-running NBC comedy series "30 Rock" came to an end Jan. 31, and it should be commemorated as the completion of one of the all-time best sitcoms. Over the course of seven years and 139 episodes, "30 Rock" established itself as one of the smartest and most entertaining sitcoms since "Seinfeld."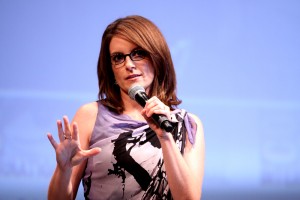 However, what is most surprising is how the show kept going for so long after many expected it to be canceled like other cult comedies before it (see "Arrested Development" and "Freaks and Geeks"). Fortunately, "30 Rock" managed to outlast show after show with its sharp writing, zany atmosphere and strong lead performances and characters. Now with "30 Rock" only living on through reruns, Netflix and quotes by its viewers, the future of sitcoms is looking quite bleak.
There are two main ways of judging a sitcom (or any show for that matter): number of viewers and quality of the show. You would think that they would go hand in hand, but that is often not the case. Take the third season of "30 Rock," for example. That year the show averaged 7.5 million viewers per episode, ranking it as the 69th most-watched show by Nielsen Media Research and marking it as the most-watched season of "30 Rock." The most astounding part, however, is that the season broke the record for most Emmy nominations by a comedy with 22 nominations, the previous record being the second season of "30 Rock" with 17.
Critics from Entertainment Weekly and Variety could not praise the show enough, but it could never quite reach the number of viewers that its predecessors "Seinfeld" and "Friends" managed to snag. In fact, if "30 Rock" had aired alongside those two shows, it most likely would have been canceled after a season or two.
However, NBC stuck with the show because there was never really a good-enough sitcom waiting in the wings to replace it. For years, NBC's Thursday-night comedy block was headlined by its biggest named shows: "30 Rock," "Scrubs" and "The Office." Shows like "My Name is Earl," "Kath and Kim" and "Outsourced" came and went, but "30 Rock" and "The Office" stayed strong. Soon Amy Poehler's "Parks and Recreation" would carve out a niche in the Thursday-night lineup. Still, NBC has yet to see that next big show emerge.
Looking across the current sitcom landscape, there are plenty of contenders looking at the void created with the end of "30 Rock" and saying to themselves, "I want to go to there." ABC's "Modern Family" is probably the show closest to the critical acclaim of "30 Rock," while it has also garnered a much larger viewership.
With its strong core group of characters, similar to that of "30 Rock," the show can definitely make it another few seasons, especially when its competitors are falling by the wayside. For example, "The Office" is ending its nine-season run this year, and "How I Met Your Mother" is also coming to a close.
The quirky cult comedy "Community" is most likely airing its fourth and final season this year, and "Parks and Recreation" is heading into its sixth season next year with many asking how many it has left. CBS' "The Big Bang Theory" and FOX's "New Girl" have both achieved success but are more like the typical cookie-cutter sitcoms that Hollywood has been churning out for years. Finally, the unfortunate "1600 Penn" has been called to fill out NBC's Thursday night lineup, but I doubt it'll make it past season 2.
From the late 1980s to today, TV viewers have been spoiled with fantastic sitcoms; first with "Cheers" and "Frasier," then the legendary "Seinfeld" and lovable "Friends." Now, many of the most-viewed shows are on their way out, and one of the most critically acclaimed shows, "30 Rock," is gone.
Nobody can attempt to re-create the absurdity, lightning fast wit or high quotability of "30 Rock." The next great sitcom is out there somewhere, just waiting to be thought up, and when it does come around, the title of best sitcom since "30 Rock" will be waiting for it.