If drinks were like college, then wine would be the Ivy League school. Drinking it is more impressive than conquering a 15-second keg stand at a state school, and because it comes from countries all over the world, wine is far more cultured than anything else you can purchase in a liquor store.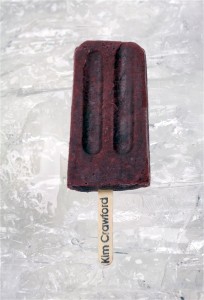 Wine doesn't always have to play the pompous and pretentious role, however. In fact, I've been having a little fun lately using it as an ingredient in cocktails. Ah, cocktails — something we college students want to believe we all know very well. But I'm not referring to those debatably "delicious" blends of fruit juices you mix together in order to help mask the unpleasant taste and feel of drinking cheap vodka. You should leave those behind.
The difference between those pathetic concoctions and wine-based cocktails is that what some people call "winetails" are actually enjoyable and refreshing to drink. And because wine typically replaces a spirit with a higher proof, it's always easy to have one in your hand, especially on a hot summer day.
Not many college students know what to use wine for in a cocktail beyond a mimosa or a spritzer, and while I wouldn't turn down a morning mimosa if presented with one, I'd rather sip on something that creatively uses the fermented grape juice. Although sangria isn't a terrible choice, nothing makes me sadder than hearing a glass of plain red wine with a few lousy chunks of fruit floating in it being called sangria. When made the right way, the actual recipe calls for brandy and an orange liqueur like triple sec, which many young drinkers fail to include.
I do understand that not everyone has the means of being a skillful mixologist right off the bat, so I'm all about creating delicious winetails that require minimal effort. Some of my own favorite go-to winetails don't require more than a few ingredients.
Take the calimocho, for instance. There have been numerous times that I've woken up to a bunch of half-consumed bottles of red wine in my kitchen and felt too guilty to dump them down the drain. Also known as a poor man's sangria, this equal mixture of red wine and Coca-Cola is impossible to screw up and is also a faultless use of leftover wine. When crafting this uncomplicated winetail, keep in mind that big Spanish reds work best. It may sound like an unusual combination, but this Spanish cocktail is sweet and spirituous, and even better, it's inexpensive.
For the beer lovers out there, there's the Black Velvet cocktail, which involves half a glass of stout beer like Guinness being finished off with champagne slowly poured over an upside down spoon. To put an economical twist on it, you can use an affordable bubbly wine like prosecco or cava. Not only will you wonder how the liquids layer so elegantly together, but the bubbly texture and smooth taste will intrigue you as well.
If you've mastered the trouble-free winetails and you're feeling adventurous, challenge yourself to make some that also incorporate spirits. Try your own take on the French 75, a delightful combination of gin, freshly squeezed lemon juice and a sparkling wine such as prosecco. If you prefer darker spirits, shake up some dark rum, Australian shiraz wine and freshly squeezed lime juice. Top it off with ginger beer to create the Stormy Weather cocktail, a drink that immediately prompted memories of the rum-based concoctions I recently enjoyed on a trip to the Caribbean.
While I normally prefer to consume wine in its natural liquid state, I'll make an exception for wine-infused popsicles, which far surpass the gelatin shots typically found all over campus. I recently tried a recipe for pinot noir ice pops, which turned out to be incredibly delightful frozen treats.
Not only is using wine in cocktails or popsicles exciting, but it also helps the money you spend on a bottle to last longer, which is an even bigger bonus for me. So ditch the chemistry labs this summer and have a little fun with some of your own winetail experiments. Wine doesn't have to be so serious, after all.
Recipes:
Before making any of these recipes, you'll first have to make a batch of simple syrup. Combine ½ cup of sugar and ½ cup of water in a saucepan. Place on medium heat and stir until the sugar completely dissolves. Allow it to chill completely before using. You can store the extra simple syrup in a closed container to use in the future.
French 75
Ice
1 ounce gin
½ ounce freshly squeezed lemon juice
¼ ounce simple syrup
5-6 ounces prosecco
Fill a cocktail shaker with ice halfway. Add the gin, fresh lemon juice and simple syrup. Shake it well for no less than 30 seconds, and strain mixture into a skinny wine glass. Top it off with prosecco and a twist of lemon peel.
Stormy Weather
Ice
1 ½ ounces dark rum
1 ½ ounces shiraz wine
½ ounce freshly squeezed lime juice
¼ ounce simple syrup
Ginger beer
Fill a cocktail shaker with ice halfway. Add rum, shiraz wine, fresh lime juice and simple syrup. Shake it up and strain mixture into an ice-filled tall glass. Top it off with ginger beer.
Pinot Noir Infused Ice Pops (recipe makes 10):
5 cups blackberries (fresh or frozen)
¾ cup simple syrup
¾ to 1 cup pinot noir wine
Ice pop molds
Rinse blackberries. Clean and pat them dry. Mash the berries into a puree, either by hand or with a food blender. You should have 2 cups of puree when done. Add ¾ cup simple syrup and ¾ cup wine to the puree. Mix together completely and taste. If it's not boozy enough, add the remaining ¼ cup of wine to mixture. Pour into your ice pop molds and freeze for four to six hours until they are solid and ready to be enjoyed!