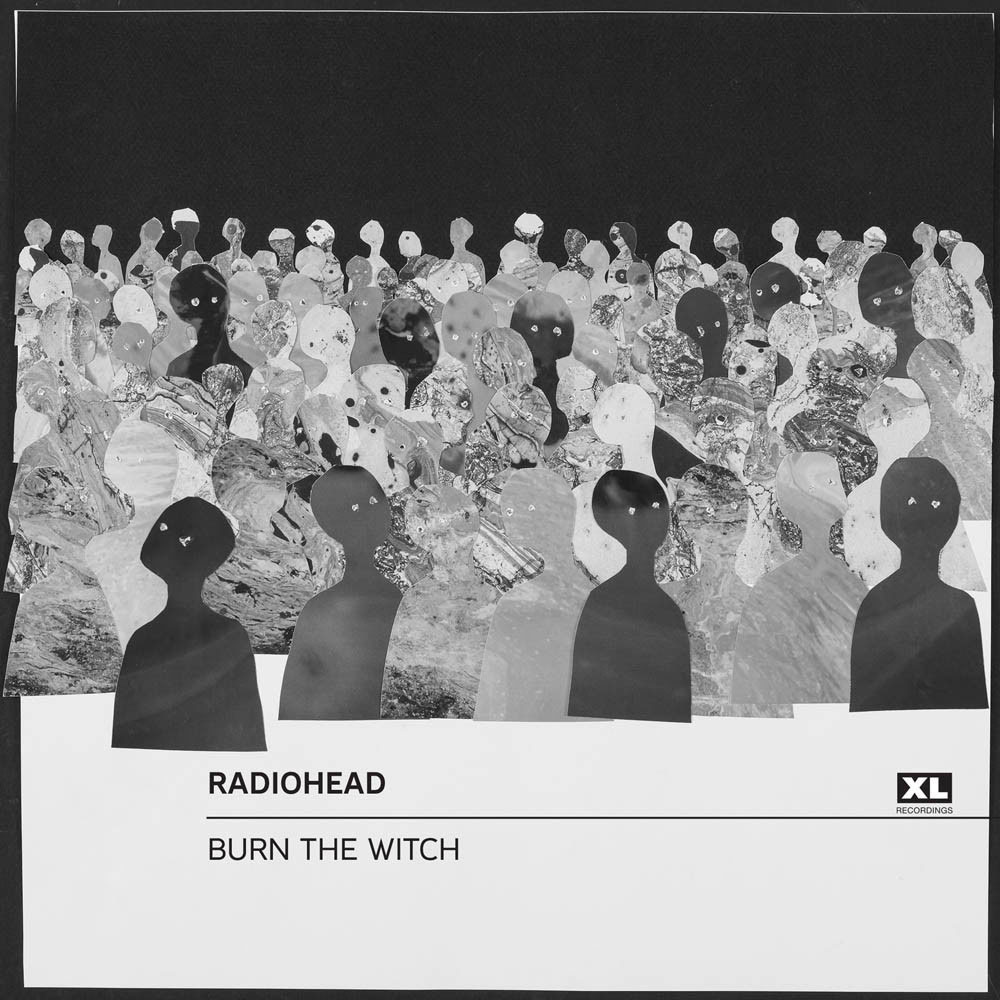 "After years of waiting, nothing came." These opening lines to Radiohead's 2001 album "Amnesiac" have resonated all too much for Radiohead fans over the past year or so. Until the morning of May 3, that is. Something finally came.
At exactly 11 a.m. on Tuesday morning, Radiohead released a new song, "Burn the Witch," along with an accompanying music video. Before I get into discussing the song itself, however, I think it's important to understand the context of this particular release and what implications it has for the near future.
Radiohead has always been fond of employing unconventional methods when it comes to releasing music. In 2007, they shocked the world by releasing their long-awaited seventh record "In Rainbows" as a "pay-what-you-want" download. Their last album, "The King of Limbs," was released February 2011. They announced the album a week before the release date and promoted it by personally handing out custom-made tabloids with art and poetry related to the album at a record shop in London. After the following world tour ended in 2012, they entered into a hiatus to focus on other projects.
Unfortunately for me, I fell in love with Radiohead right around this time, so unbeknownst to me, I had a long wait before I could see a new release from them. Of course, rumors of a ninth album started floating around among fans almost as soon as they went on hiatus. Throughout the next couple years, the band remained silent, until early 2015, when drummer Phil Selway commented that they had been working on a new album since November 2014. This spark was enough to start a fire in the fanbase that has been burning since. Theories, rumors and speculations about the possible direction the band would take with "LP9" (their ninth full-length LP) became common talking points among fans.
Long-time fans immediately started to round up all the known unreleased songs that Radiohead have in their back catalogue, speculating which ones might be on the next album — this was not unwarranted. If there's one thing Radiohead loves to do, it's to let a demo sit around and age like wine before recording and releasing it. There are countless examples, some of which being "Nude" (performed live as early as 1997, released 10 years later on "In Rainbows"), "Motion Picture Soundtrack" (written sometime around 1993, released on "Kid A" in 2000), and "The National Anthem" (derived from a riff written when Yorke was 16, released on "Kid A"). The only things feeding the fans' excitement between long periods of torturous silence were the occasional cryptic tweets and new songs debuted or teased live by Thom Yorke.
On Christmas Day, 2015, Radiohead uploaded "Spectre," a brand new song, to their Soundcloud page. The song, originally intended to serve as the theme for the Bond film of the same name, hinted at bigger things to come in the near future, and many fans were sure LP9 would drop "any day now." But months passed by with nothing but silence from the band.
Finally, something happened April 30 that excited and confused many people. Fans received cryptic leaflets in the mail, which contained artwork with the words "BURN THE WITCH," along with lyrics "sing a song of sixpence that goes" and "we know where you live." The next day, opacity levels on Radiohead's official website were noticeably decreasing in 10-minute intervals, until the entire webpage was just a white screen. Then, Radiohead proceeded to erase their entire web presence. They deleted all social media posts from Facebook and Twitter and set their profile pictures to blank white, possibly referencing their 2000 song "How to Disappear Completely."
Two days later, they released "Burn the Witch." And now you're more or less caught up!
The music video for "Burn the Witch," directed by Chris Hopewell, is entirely claymation and pays homage to UK children's series "Trumpton" and 1973 film "The Wicker Man." It starts with the sound of a bird chirping in a tree, and then the col legno strings come in. The song sounds like the perfect blend between both Yorke's and Greenwood's solo work, with a magnificent orchestrated string section playing over electronic beats and Yorke's sinister, echoey vocals. Lyrically, the song is menacing and filled with dread. "Abandon all reason. Avoid all eye contact. Do not react. Shoot the messengers. This is a low flying panic attack," Yorke sings in one verse.
The plucked strings provide as much percussive support as they do melodic; they give the song an intensity that would not sound too out of place in a trailer for a blockbuster movie. In my opinion, this is what makes "Burn the Witch" such a strong leading single. The song itself is like a trailer for LP9, giving a preview of what you might expect on the album without giving too much away.
The song has already received a fair amount of criticism, which is inevitable. When a band as acclaimed and revered as Radiohead takes five years between albums, expectations are going to be through the roof. The song isn't their best work, but it certainly isn't their worst. Upon first listen, I was not captivated by the vocal melody at all — the hook isn't particularly catchy and dynamically, the vocals don't really do much. What had me excited was the overall sound and the incredible arrangement and production behind it.
As is true with a lot of Radiohead's discography, I think it takes more than one listen to fully appreciate "Burn the Witch." They're not reinventing the wheel here, as many people were hoping they would, but it's a good song. It's fairly simple in structure and it's definitely not "like nothing you've ever heard," which was how manager Brian Message described the album, but it is definitely pleasing to listen to. Plus, it's a song that's been in the works since as early as 2000, and its lyrics were even teased in the artwork from 2003's "Hail to the Thief." So, if their goal was to create more hype for the album while giving a gift to the diehard fans who were aching to hear something ancient done up all pretty, then a job well done.
"Burn the Witch" is a promising leading single, and although it's no "Paranoid Android," it points to something greater. The strings at the end of the song swell up, leading to a climax that hasn't happened yet. Standalone, it is a good Radiohead song but in the context of the album, it will most likely be all the better. I think you can expect to hear great things on Radiohead's next album. Just keep your eyes open, it could drop any day now.
UPDATE (May 6): Radiohead has just released a follow-up single, "Daydreaming," May 6, along with an announcement that the album will be released digitally May 8, 2 p.m. EST.