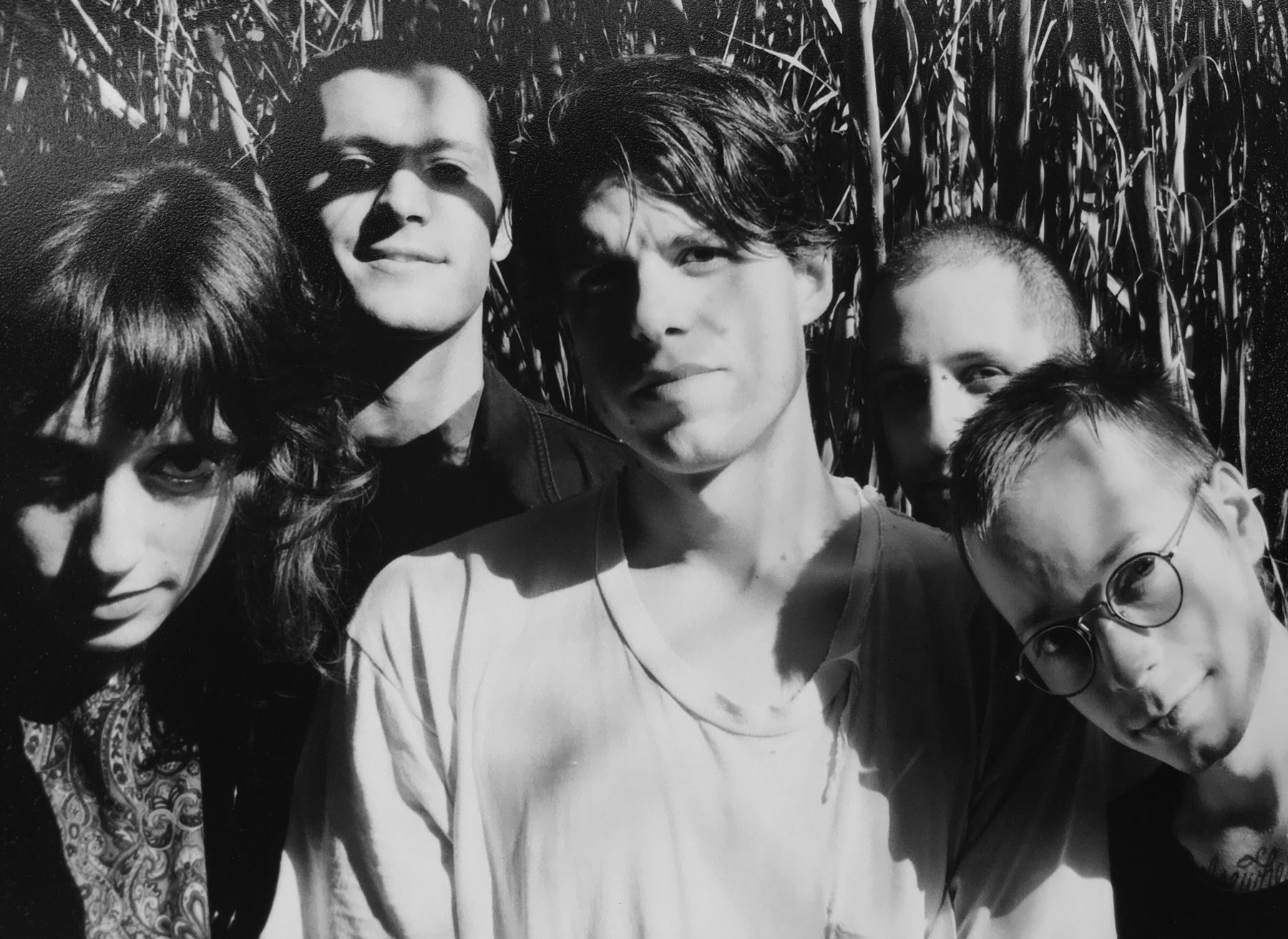 Those on a quest to fulfill any sludge-punk, psych-rock dreams knew Everybody Hits was the place to be on Oct. 7. A lineup of Darto, Pinkwash and the critically acclaimed Wand was more than enough to entice the masses to swing by the DIY venue.
Arriving to the already brimming venue as opening band Darto ended their set meant there would only be more bodies spilling in as the show went on. Philly's very own power punk duo Pinkwash, made up of guitarist and vocalist Joey Doubek and drummer Ashley Arnwine, was next on the bill.
Pinkwash provided a blissfully blistering set, playing tracks off their 2016 album "COLLECTIVE SIGH." Some standout numbers on the album are "LONGER NOW" and "HALFMOON." Doubek's gnarled guitar playing, matched with Arnwine's mighty drumming, was on display for the entirety of their performance, serving as a captivating introduction for the headlining band.
Critics and fans alike have heaped praise on "Plum," Wand's latest album released just last month. This album is the first produced with keyboardist Sofia Arreguin and guitarist Robbie Cody. With new bandmates and a differing sound, Wand has staggered away from the heavier sludge of "Golem" or "1000 Days" and found themselves in lo-fi, psych-rock territory.
The band opened with "High Rise" immediately followed by "White Cat," both off the new album. Frontman Cory Hanson manifested mystique with the imagery in his lyrics while sporting a floor-length duster. Following this was "Floating Head," the only song performed off "Golem." The breakneck track was one of the highlights of the night thanks to thorny guitars and an all-embracing fervor from the band.
Another highlight of the night was when "Blue Cloud" off "Plum" was played. Though it's one of the more slackened tracks, there was exquisite guitar playing exhibited which was met with various approving facial expressions from the crowd.
Lurking behind Wand and looking out into the crowd revealed the barricade of white men standing face-to-face with the band, bopping their heads excessively to each song played. Though the guitar playing was magical in more ways than one, surrounding fans voiced opposing opinions in reference to what they were hearing. It was noted that the fancy guitar work was "unnecessary when the singer's voice is that good."
The night came to a close when Wand played the title track "Plum." The newest album, which has an undeniable new sound vaguely emulating that of Brian Eno, was the first including all members in the songwriting process as opposed to the singular Hanson. The psychedelic-heavy rock sound encompasses all desired aspects of music, from knotty, glam guitar to memorable melodies. Wand's music has been praised by both Paste and Pitchfork, both noting that Wand is worth a listen or two.