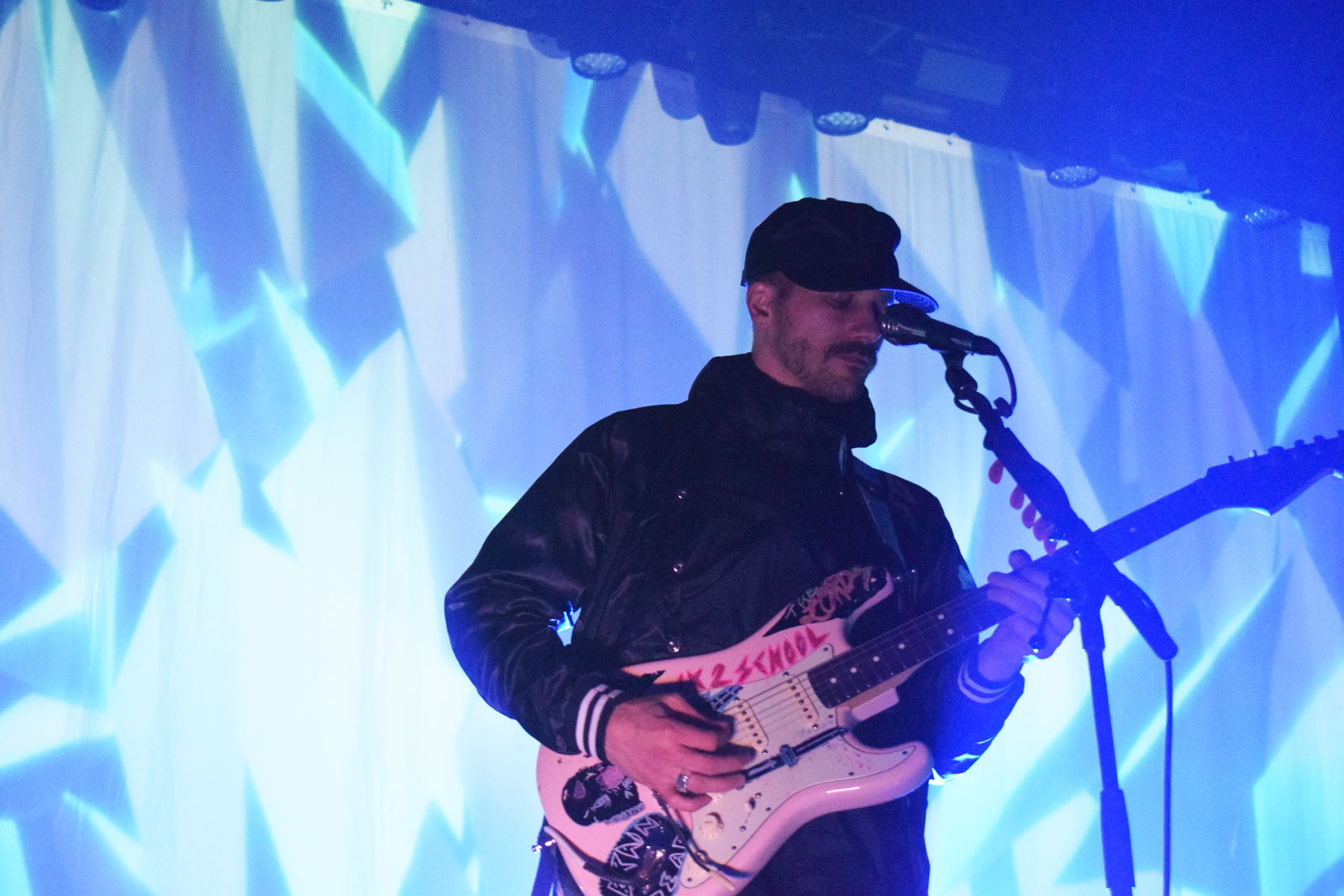 Portugal. The Man played a jam-packed set March 31 at Philadelphia's Union Transfer. The indie band minimized wasted time by transitioning quickly between songs and speaking as little as possible.
In all, the band played nearly 19 songs in about an hour and an encore. It seemed that fans left a little bummed that the band did not play their hit song "Atomic Man," which is currently their fourth most popular song on Spotify, but they did play it their show the night prior at the venue.
Opening with a favorite, "Creep in a T-shirt," it was evident that Portugal. The Man was not planning on playing a traditional show. Almost seamlessly, the band transitioned to "Chicago," a song for the not-so-casual fan. "Chicago," a song off the band's 2006 debut album, transitioned into "Head Is A Flame (Cool With It)," and then into "Got It All (This Can't Be Living Now)" before the band introduced themselves. This was the only moment the band stopped playing music all night as each song transitioned smoothly into the next. The lack of lulls meant high energy all around — there wasn't a single moment fans felt a need to take a breath in the roaring atmosphere.
The packed setlist was definitely unique, but it wasn't the most unique aspect of the show. Behind the band were visuals for each song song that flashed the name of the upcoming song and CGI animations of… well, I'm not entirely sure. Some of the animations were simple abstractions: waterfalls, flowers and shapes twisting to the music. However, there were a few animations that left fans entirely lost such as some type of an anime battle and a couple having sex. The CGI was memorable and strange, but it made the entire show feel seamless, recorded and flawless. The entire show was planned from beginning to end and with seemingly no mistakes, Portugal. The Man played a really neat set.
It wouldn't quite be a Portugal. The Man show without "Modern Jesus," "So American" and their newest masterpiece "Feel It Still." Needless to say, the band delivered.
The band ended their set with popular song "Purple Yellow Red and Blue," which had a surprise verse from opening act artist HDBeenDope. It was random, but it didn't feel forced. The band's encore included "Hip Hop Kids" and "Holy Roller (Hallelujah)," another fan favorite.
Portugal. The Man is a unique band with a really different sound. Their live show captures that same energy, same sound and same uniqueness to deliver what was a truly memorable show. The band will be releasing a new album June 16 and with singles as unique as ever for the psychedelic rock band, it will definitely not be an album to miss.