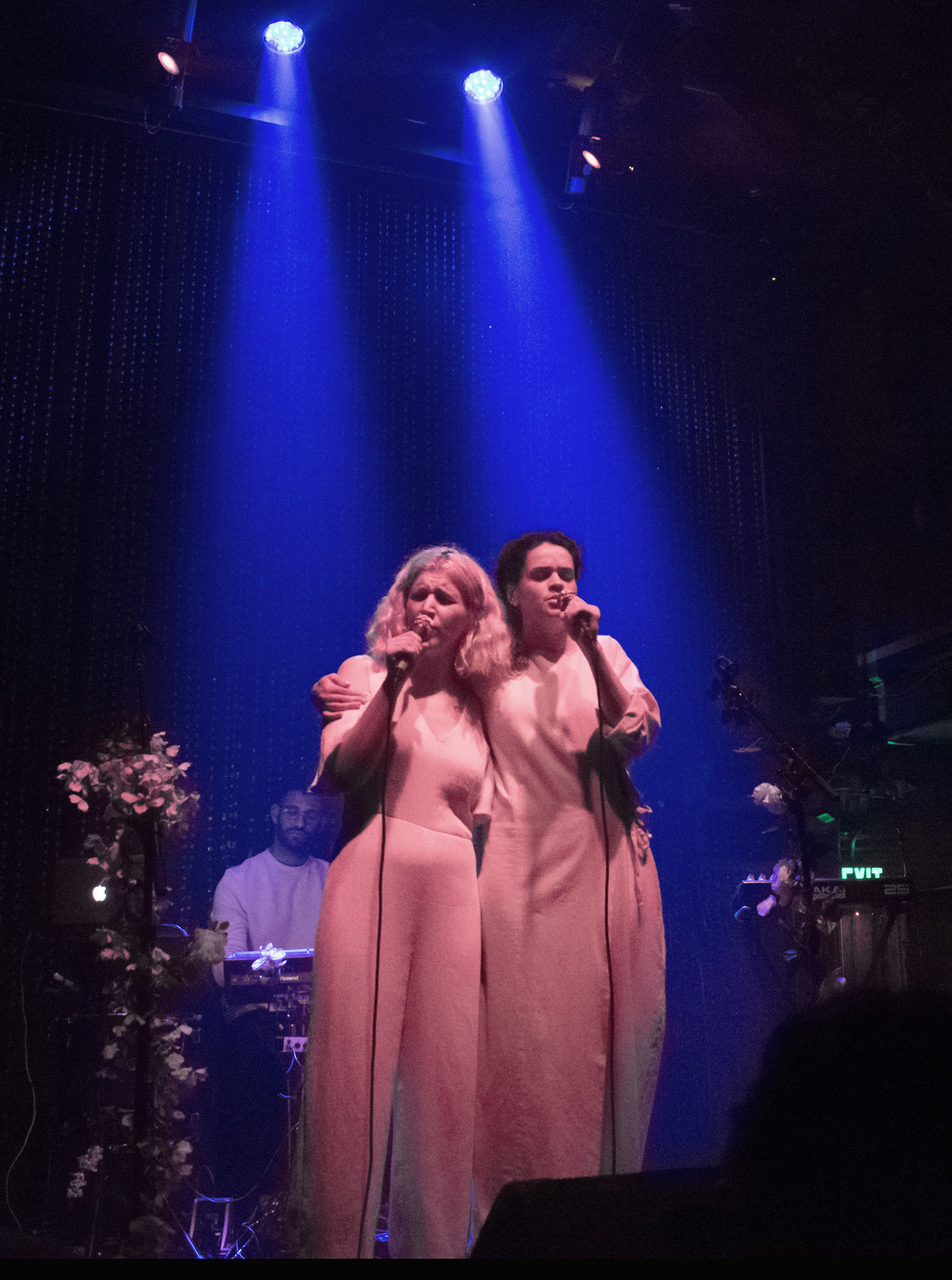 Yoke Lore, Adrian Galvin's new age banjo solo project, assumed position on the Johnny Brenda's stage April 27 in a fantastic opening set for the harmonizing woman-powered performance by Overcoats.
The former Walk the Moon guitarist and writer has been reincarnated into an extremely soulful singer and banjo rocker. His funky dance moves heavily influenced by foray into ballet, as they were mainly feet and ankle movements, were an absolute delight as they were unlike anything I had seen before. They perfectly fit with his style of music.
Yoke Lore's songs all have  very emotional lyrics mainly pertaining to love, heartbreak and a journey within. Their performance carried all of that emotion and passion and blasted it onto the audience. One of my favorite lyrics of Yoke Lore's is from "Snowday," "fear all the ignorance that comes with bliss," which really speaks to me personally.
"Hold Me Down," from the Far Shore EP was the highlight of the show as it is Yoke Lore's most upbeat song and by far the most played with almost four million spotify listens. Yoke Lore's 2017 releases, "Only You" and "World Wings" from his upcoming EP, were a welcome addition to the set.
In "Heavy Love," which has been licensed by the gruesome Netflix Original, "Santa Clarita Diet," Adrian powerfully belts lyrics such as "I dream of you when I'm upright," and "You're scared and I know why, 'cause I'm the one that feels right." These phrases are so emotionally raw and it's these soul-deep sentiments that allow Adrian to almost mind-meld with the crowd and create an instant bond.
Overcoats, a self proclaimed folk-soul duo composed of Hana Elion and JJ Mitchell, graced the stage in their signature, angelic white outfits. From the first harmony of the show to the final word sung, their voices were one. The chemistry on stage generated by the harmonizing of two angelic voices was palpable in the room and during their mellow cover of "Cherry Wine," the crowd was almost in a trance.
I know I was.
Mitchell's keyboard and beatpad modernize and only slightly popularize their soul and folk roots. The beats and sound effects in "Leave the Light On" and "Nighttime Hunger" had the entire Thursday night crowd at Johnny Brenda's dancing. We were all inundated with the upbeat soul- and glitch-inspired anthems.
Yoke Lore and Overcoats will continue their North American tour through mid-May and then travel to Europe to play for fans across the pond.