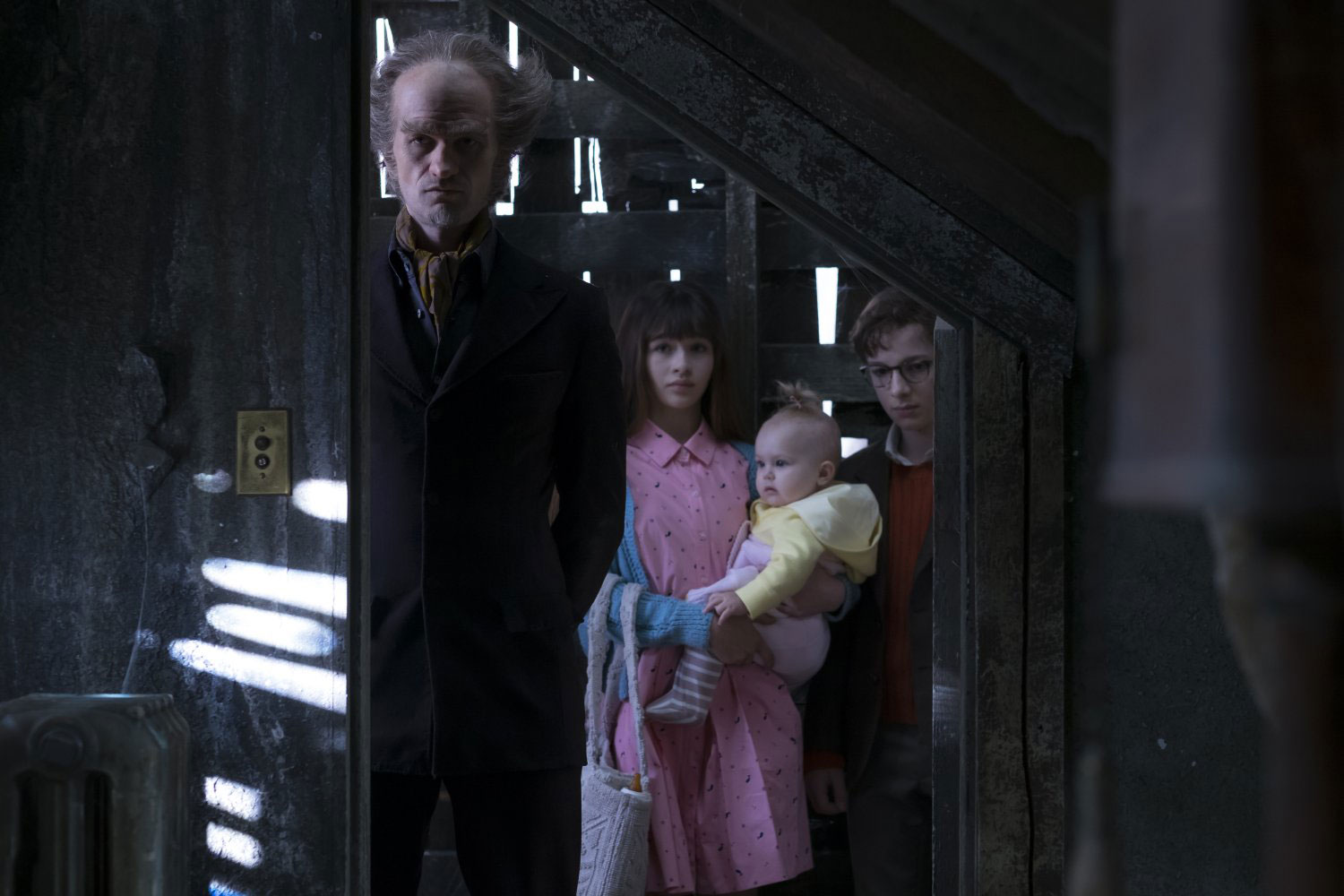 Despite the harsh and unforgiving nature that is the human experience, Netflix is a place that can offer a new lease on life — a phrase which here has nothing to do with the renting of flashy automobiles that are best equipped for escaping the scene of a crime one did not commit or modestly-priced apartments where one may hide from the authorities after being blamed for a fire they did not start.
Rather, the term "lease on life" refers to second chances, a phrase which here means that beloved television programs and films can find rebirth and renewed relevance thanks to the advent of online streaming services. "Arrested Development," "Gilmore Girls" and "Full House" are just a few of the iconic properties that Netflix has plucked from the tchotchke shelf, dusted off and taken around the paddock once more, all in the name of viewer enjoyment.
With all these happy-go-lucky shows being resurrected it is a worrisome wonder why such a successful streaming service would pick up a soul-sapping series like Lemony Snicket's "A Series of Unfortunate Events."
It is at this point, dear reader, that I must urge you to stop reading this reviled review and peruse something — anything — else. May I suggest a pamphlet on platypus husbandry or a lecture on proper grammar usage or perhaps a wall of drying paint? In fact, anything else would be more amiable than this new Netflix Original …
In all seriousness, a revival of "A Series of Unfortunate Events" is something I — and many other fans who grew up reading the books — have been waiting for since the film adaptation in 2004. While many will decry the movie as an abject failure, it holds a special place in my heart because of the forced-perspective sets and Jim Carrey's hilarious, balls-to-the-wall interpretation of Count Olaf.
If you disagree, we can get into a voracious film discussion later, but a medium that only allots you two hours on average was never the way to go for Lemony Snicket's (real name Daniel Handler) 13-book series; it was always destined for television and it does not disappoint — unless you count the dismal disappointment of the Baudelaire orphans, that is.
For those of you unfamiliar with the source material, the show depicts the precarious plight of the Baudelaires: Violet, Klaus and Sunny, three bright youngsters with knacks for inventing, reading and biting, respectively.
After their house burns down in a cryptic conflagration, their parents perishing along with it, they find themselves in the revolving care of a diverse guardians who range from dastardly to downright irresponsible. The most famous is Count Olaf, a hook-nosed, goateed villain of the highest caliber with a very false demeanor who is hell-bent on acquiring the enormous Baudelaire fortune that won't be available until Violet comes of age.
Despite being relative newcomers, the child actors (Malina Weissman, Louis Hynes and Presley Smith) can hold their own against some of the heavyweight thespians to grace the screen like Joan Cusack, Aasif Mandvi, Alfre Woodard and Don Johnson. Weissman was a particularly inspired casting choice as she is a dead ringer for Emily Browning who played Violet in the movie.
One bit of casting that had me wary was the choice of Patrick Warburton as Lemony Snicket, a man who has devoutly devoted his life to telling the story of the Baudelaire children. However, my hasty hesitance was unfounded every time Warburton stepped on screen, amidst all the action, to offer amusing asides to the audience in a macabre deadpan monotone.
Olaf is played by Neil Patrick Harris, who may have been miscast in such a crucial role. (The jury is still out, but I kept seeing Barney from "How I Met Your Mother.") But his many talents of singing, having a flair for spot-on Marx Brothers-esque humorous timing and a chameleon-like absorption of the character do not go unmerited, constantly being pushed to their fullest potential, making you laugh one moment and gasp the next.
"Chameleon-like" is a phrase which here refers to the Count's practice of assuming different identities with the goal of deceiving the Baudelaires' guardians and the authorities so that he may secure the aforementioned fortune — fake breasts and peg legs are not out of the question. His depravity knows no bounds and he and his ragtag theater troupe (one of the show's many, many highlights), will let no one and nothing stand in their way, endlessly concocting scathing and skin-crawling schemes of sorrowful proportions.
The running joke (irony may be a better word for it) of the show and the books is that the children are the only ones able to see through Olaf's disguises while the adults remain hopelessly unhelpful. For instance, the executor of the Baudelaire estate, the constantly coughing banker Mr. Poe (K. Todd Freeman), is never hesitant to discredit the unwavering warnings of the orphans. It's like a "Peanuts" role-reversal where the grown-ups hear some kind of trombone sound effect when the kids are speaking.
Freeman is perfect as Poe, his bumbling performance, along with pencil-thin mustache and bowler hat, is reminiscent of Peter Seller's inept Inspector Clouseau in the "Pink Panther" movies and got the most laughs out of me.
As a result, the three siblings must rely on their individual wits, talents and each other to navigate the dangers of a neo-gothic world fraught with secrets, murder, misnomers and alliterations — not to mention man-eating leeches and a complete disregard for child labor laws.
The world this series takes place in looks like Tim Burton collided with Wes Anderson, a place with every modern convenience that still retains a unique and old-timey aesthetic.
In other words, it is a wholly faithful reflection of Handler's narrative and the in-book illustrations by Brett Helquist. It's no mistake either due to the involvement of Barry Sonnenfeld and Bo Welch who have given life to the phantasmagorical before with "Men in Black" and "The Cat in the Hat." And so, the show is a staggering, genre-mashing jack of all trades, paying homage to '60s spy films one minute and 1920s serial adventures the next. James Newton Howard's zany, style-skipping score only helps sweeten the deal.
What the show does better than the film is devote more time to each story. It adapts the first four books in the series: "The Bad Beginning," "The Reptile Room," "The Wide Window" and "The Miserable Mill" (plus a tantalizing tease of book number five, "The Austere Academy"), with two episodes being devoted to each installment.
With most of the teleplays being written by Handler himself, you know things are in good hands. Even the changes made to the overall plot lines are, for the most part, intriguing and welcome rather than frustrating, even for the very devoted literary purist. I only hope things can get even darker from here on out.
Much can be said about Netflix's take on Lemony Snicket's "A Series of Unfortunate Events." And I do consider this review woefully incomplete because the magic and wonder of all eight episodes, from the performances to the production design to the characters themselves, cannot be captured in one article alone. Nevertheless, the new series, unlike chilled cucumber soup on a blustery winter's day, is an absolute delight that makes for fascinating television.
It is a clever, beautifully set and faithful adaptation of kids' books that does not shy away from adult concepts, a phrase which here means that it has something for everyone.
Season Two cannot come soon enough and we'll have to go through a lot of very fancy doilies and an entire village of fowl devotees before we get to the very bottom of those secret spy glasses and that terrible tattoo of an eye on Olaf's ankle.
Until that dismal day arrives, I'll be throwing a tea party to pass the time. Would you mind passing the sugar bowl?