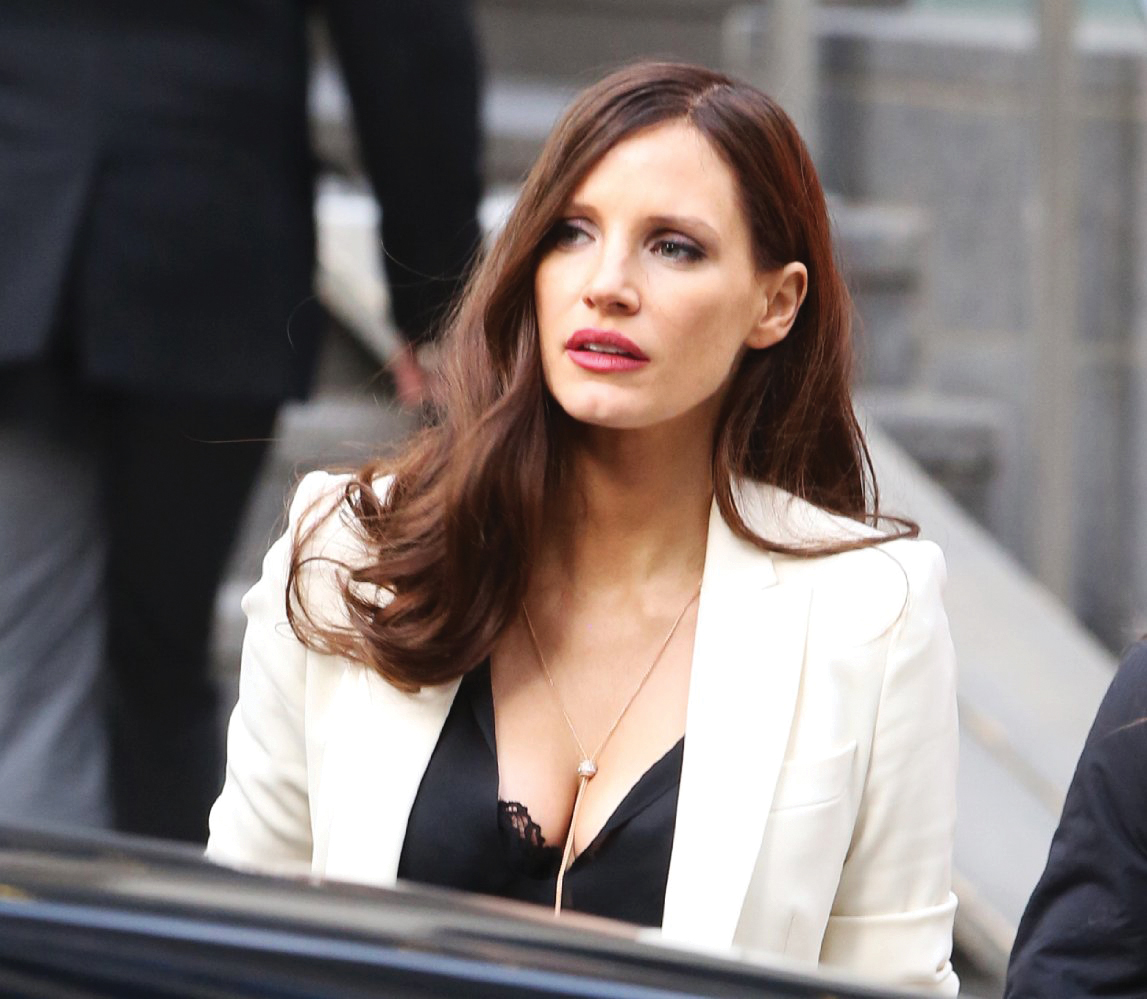 "Molly's Game" is the outrageous true story of Molly Bloom, once dubbed the "Poker Princess" by the tabloids. The film follows her rise and fall in the world of high stakes underground poker, and eventual arrest by the FBI.
The film is sourced from the book "Molly's Game: The True Story of the 26-Year-Old Woman Behind the Most Exclusive, High-Stakes Underground Poker Game in the World." The book was written by Molly Bloom after one of her New York games was raided by the FBI, and her name was launched into public conversation. The screenplay was written by the Academy Award-winning Aaron Sorkin, who also makes his directorial debut.
The first scene of "Molly's Game" sets the energetic, intense tone of the film. It takes place at the US Olympic Freestyle Skiing Qualifiers for the 2002 Salt Lake City Olympic Games. Molly Bloom, the title character and protagonist, narrates how in a moment, her four year plan to compete in the Olympics and then go to law school went down the drain.
She decides to take a year off before law school and moves out to Los Angeles. There, she stumbles her way into running an underground high-stakes poker game for the Hollywood elite. Her law school aspirations fade quickly as she realizes the huge opportunity that has been handed to her.
The film explains how Molly is able to go from knowing absolutely nothing about poker to being able to expertly run games, claiming as much as $4 million in profits one year. She creates a world for these rich men that keeps them coming back for more. But, she also attracts trouble in the form of drugs and mobsters.
The story is told in a distinct style. It unravels in a non-linear fashion, jumping between Molly Bloom preparing for her trial and her rise as a game runner. A large portion of the narrative is done through voice-overs and montages.
Though it would have been easy to make a movie about the glitz and glamour of the world Molly Bloom found herself in, Sorkin chose to tell a different story. He tells the story of Molly Bloom, the woman trying to climb her way up in a man's world. He captures how men take her intelligence for granted, and how she changes her appearance in order to be taken seriously.
Her story is also relevant in this time of increased media scrutiny. We see how her story is portrayed improperly by the tabloids and people draw their own conclusions based on this contrived persona.
The cast is led by the captivating Jessica Chastain playing Molly Bloom. She delivers an amazing performance that drives the film forward. Kevin Costner portrays Molly's demanding father. Idris Elba gives a great performance as attorney Charlie Jaffery. Elba delivers one of Sorkin's memorable extended monologues that emphasizes the outlandish circumstances Molly has found herself in.
Chastain's performance and Sorkin's writing have already garnered nomination heading into award show season. "Molly's Game" is an exciting movie sure to have you talking when it's over.