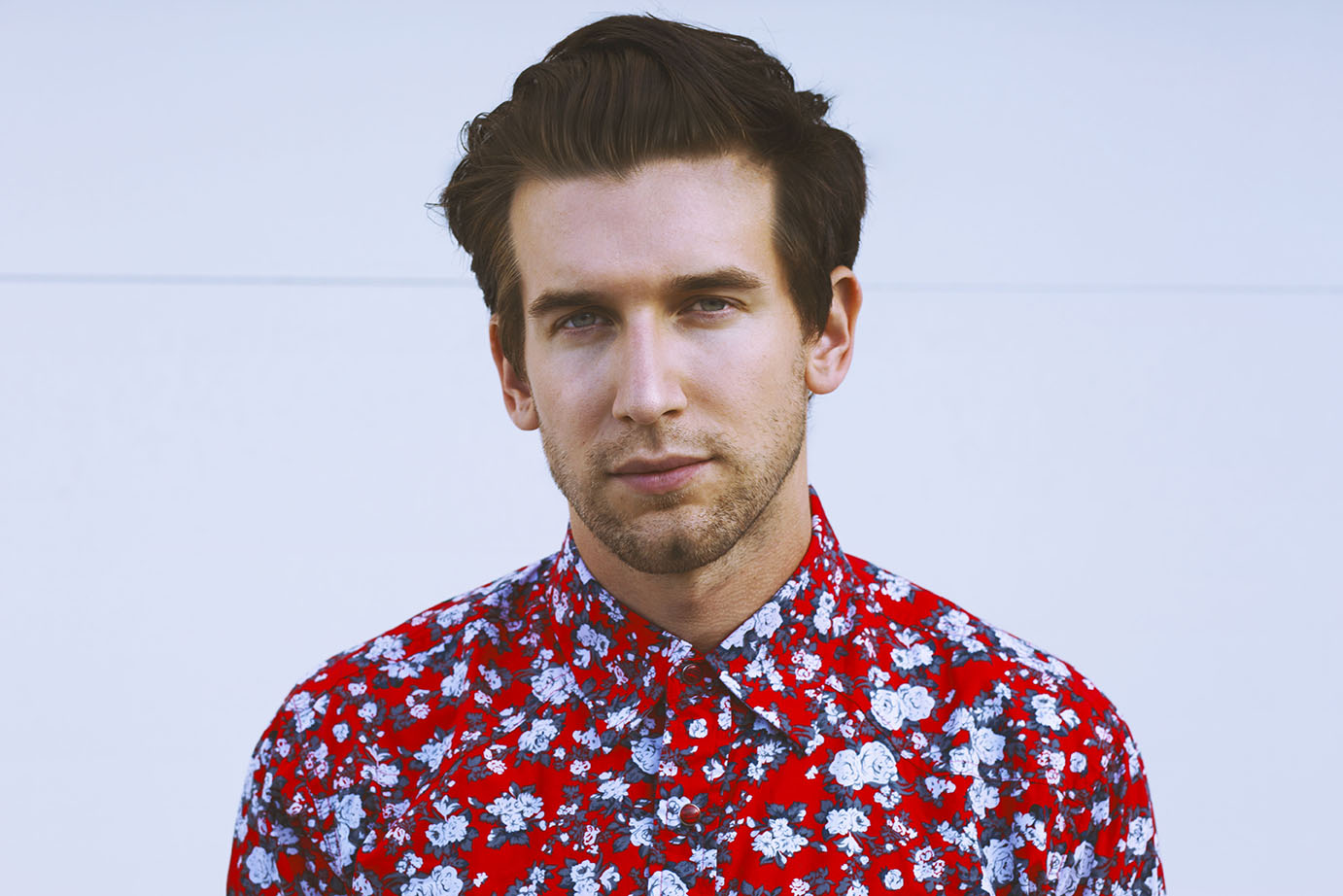 Max Frost is not a typical artist. Walking into the 150-person capacity Boot and Saddle, you would have thought you were getting ready to see a full live band. Placed on stage was a full drum set, two guitars, a bass, a keyboard, an old tape recorder and a microphone — or as Max Frost calls it, his "one-man musical spaceship." Partnered with his loop pedals, Max Frost demonstrated true musical mastery.
Each song began with a loop. First it would be a bass line or a drum beat, but then Frost would move onto the next riff. A guitar or a synth pattern would pair perfectly over already established beats and this methodology would continue over and over until Frost would belt out his witty lyrics. I mean that truly, as Max's metaphorical lyricism is some of the best there is.
That being said, the true mastery was Frost's control of the loops. Frost almost always played a live instrument with the loops, demonstrating his artistry. Frost would create or drop loops as needed, and ultimately, songs did not become dry or stale. Truly, there is no artist who does what Max Frost does with his live shows. Most impressively, it's all on his own talent and musical ability.
Though his two EPs are all he has in his discography, Max Frost's set went on for just about an hour. Frost kept his set fresh with samples from Snoop Dogg and Biggie, a cover of "Roses" by OutKast, and a plethora of new music. Frost claims he has an untitled album in the works scheduled to be released in early 2018.
Max Frost certainly knows how to entertain a crowd as well. Serenades, conversations and dancing in the crowd kept fans' attention on the artist. Most of Frost's music is heavily inspired by indie and R&B, but one new R&B song in particular continued to stun the crowd. Fans enjoyed favorites such as "Nice and Slow," "Adderall" and "Withdrawal," but sung along passionately to the intimate likes of "Let Me Down Easy" and the incredibly catchy new song "Slow Jamz."
Frost complimented the small Philadelphia crowd, claiming it was only his second time performing in the city of brotherly love. At the conclusion of the show, the crowd did what was absolutely expected and cheered for an encore. Max Frost did what was also absolutely expected and played a two-song encore, including his 2013 hit "White Lies."
If you can't wait for Max Frost to return to Philadelphia — and I promise you, you can't — check out his "360 Live" version of one of his most popular songs, "Withdrawal." The video does a great job of showing how Max puts together a live show with a spark of artistic flair. It's the closest thing to one of his live shows aside from flying out to the West Coast for one of his final tour dates.