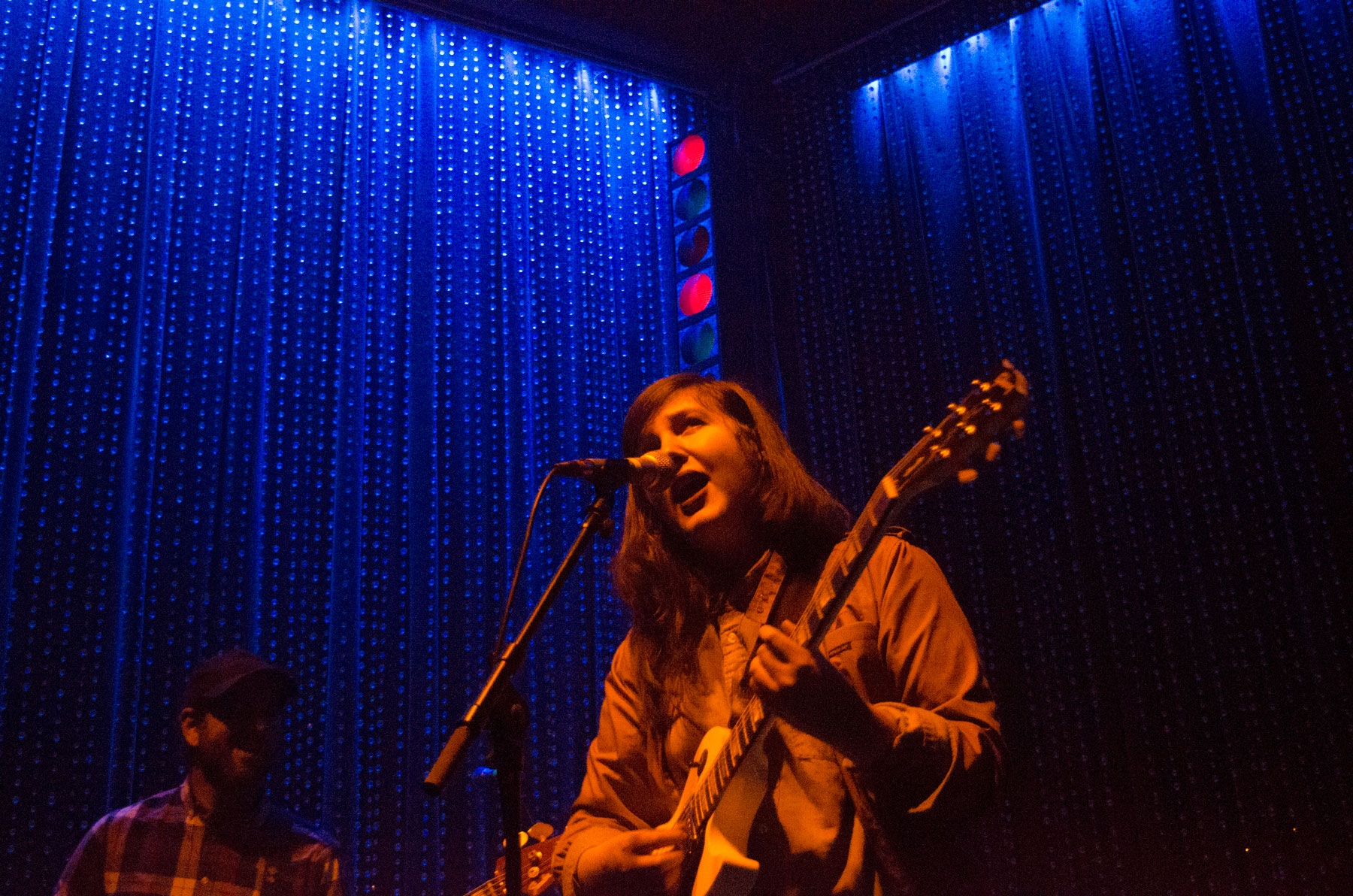 Girard Avenue's storied Johnny Brenda's hosted Lucy Dacus and Hamilton Leithauser Feb. 9 for a night of fun rock 'n' roll.
Dacus and Leithauser are two great musicians who are in two very different times in their careers. After releasing the great "No Burden" on Matador Records this past fall, Dacus and her band are already working on their next album. Their star in the indie rock scene is surely on the rise.
On the other end is Leithauser. Back in 2013, the rock group he fronted, the Walkmen, went on an indefinite hiatus and their members scattered to the four winds to work on their own. Leithauser soon released his debut solo album "Black Hours," eschewing the harder rock of his earlier days for a lighter fare that allowed him to showcase his great vocal talent. Now, after releasing an album with Vampire Weekend's Rostam Batmanglij, who collaborated on the "Black Hours" track "I Retired," Leithauser has embarked to tour the critically acclaimed "I Had a Dream That You Were Mine."
Dacus and her band came out on stage just past 9 p.m. to a crowd that slowly but surely filled up over the course of their set. "No Burden" is an excellent record that happens to make great bike-riding music if you are a fan of that transportation method. Dacus' soft, almost sultry voice, cruises steadily throughout each song, providing a comforting presence while the lead guitar lines cut through like a hot knife through butter. Songs like "Maps on a Wall" and "Strange Torpedo" really stood out, as well as the song that put Dacus on the map, "I Don't Wanna Be Funny Anymore."
Dacus and company also debuted two new songs that will be on their next record. The first one had a bit of an angry vibe to it, something not present on "No Burden." The second, which I have a hunch may end up being called "Pillar of Truth," had a much more hopeful and uplifting vibe to it. The song was a bit more of a jam than the tracks on "No Burden," really allowing the lead guitarist in particular to cut loose and shred a little. Keep your eyes on Lucy Dacus; she'll surely be coming back to Philly to headline soon.
Leithauser is on this tour without Batmanglij which was fine by me, Southeastern Pennsylvania's foremost Vampire Weekend hater. After seeing Leithauser three or four times solo before, with crowds much more sparse, it was good to see him sell out Johnny Brenda's on the strength of his new record. And with years of showmanship under his belt, Leithauser did not disappoint.
"Sick as a Dog" and "The Morning Stars" at the top of the set really set the tone for the evening. A solid backing band would churn in the background while Leithauser, on lead guitar and vocals, shined in the spotlight. With his twelve-string acoustic or other guitar in hand for every song except one, Leithauser has had to adjust the physical performance style that he has crafted over the years. Craning to reach the upper levels of his vocal register while also playing the main guitar line is a real sight to see, let me tell you.
Songs from "Black Hours" seemed to kick more ass than I remembered from previous times seeing Leithauser. Though just three in number, "I Retired," "Alexandra" and "11 O'Clock Friday Night" were true standouts in Leithauser's too brief set.
"A 1000 Times," the lead single from "I Had a Dream," was one of the best live songs I've heard this year and one of my favorite songs of 2016. The dark horse for Song of the Night had to go to the encore track "1959."
Sans guitar, Leithauser was free to roam the stage a bit and really cut loose on vocals. This was the Leithauser who was one of the foremost indie frontmen of the early aughts. Hearing Leithauser sing lyrics on the record performed by a lady with a very beautiful voice was neat and gave the tune a new spin that was very enjoyable. It was a great way to close the night.
Dacus and Leithauser were a great double-bill for a cold, post-snowstorm night at Johnny Brenda's. One act on the rise and the other enjoying a renaissance after a lengthy career. I recommend seeing either of these two great acts when they swing back through Philly.