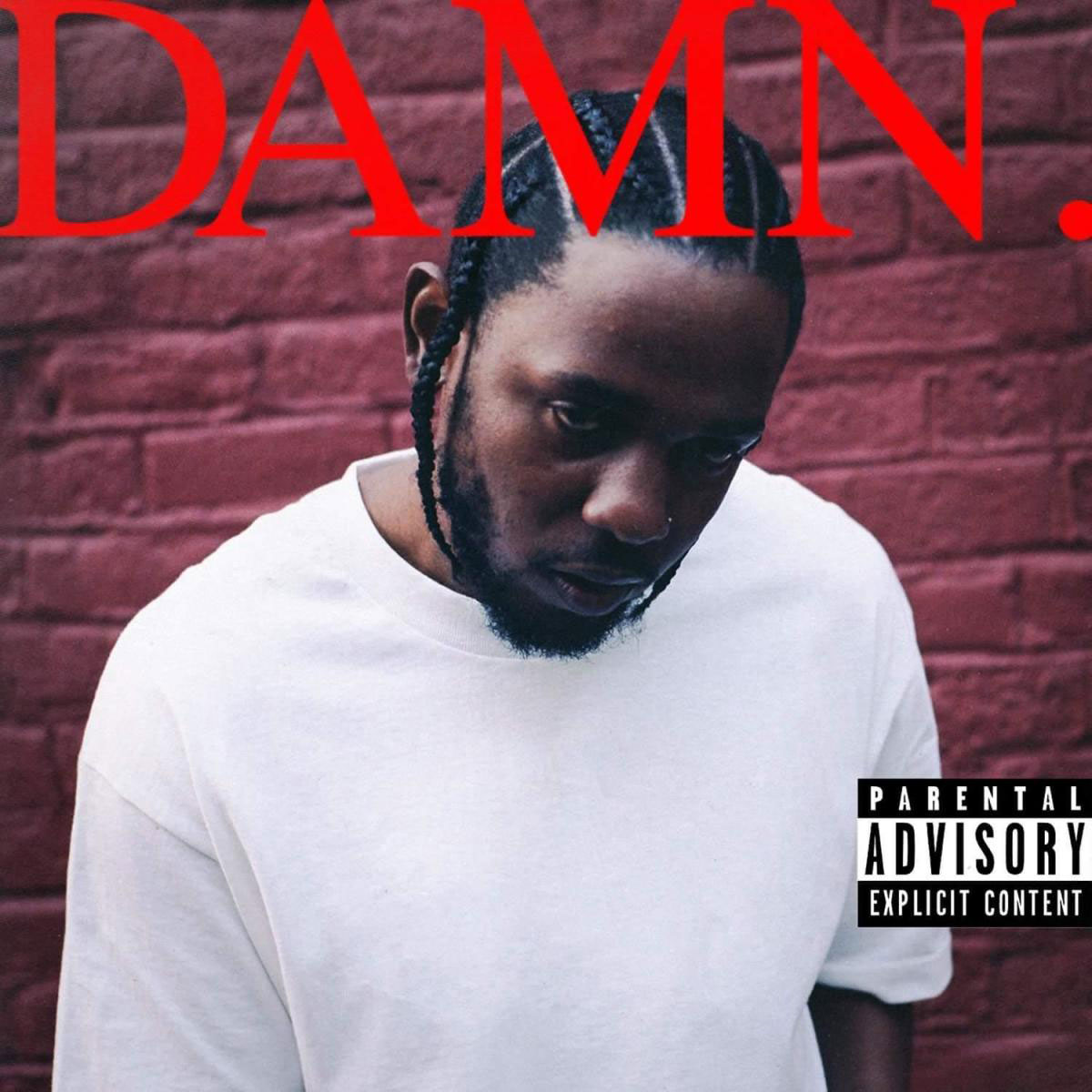 "So I was taking a walk the other day …"
In 2015, Kendrick Lamar released one of the greatest rap records of all time. "To Pimp A Butterfly" was a surprise in all senses of the word. Released unexpectedly, the 72-minute LP was lyrically and sonically dense, with as much of an influence from jazz as there was from hip-hop.
It cast a light on the current plight of the black man in America, from the struggles of an burgeoning rap superstar to those still stuck in the streets of Compton. Lamar bled his perspective and art into the concept album as deeply as he did his lyrically prowess. With such a profound album, where would Lamar go next?
There were two and a half years between "To Pimp a Butterfly" and Lamar's previous release, "Good Kid, M.A.A.D City," an equally powerful concept album portraying Lamar's life growing up. But he released "Untitled Unmastered" less than a year after "TPAB," a collection of demos from the recording of "TPAB." In the two years since "TPAB," Lamar has appeared on more than 30 tracks.
Rap is as much a competitive sport as it is a musical genre. Amidst beefs and diss-records, rappers must constantly release new music that pushes the boundaries of the genre. "Good Kid, M.A.A.D City" created a sense of urgency in hip hop, as it showcased how a poignant and jarring narrative can be woven into incredibly catchy hip hop.
"TPAB" furthered this, by exemplifying everything that hip-hop is more than just rap, but a vital political and social art form. With the cultural relevance of these two masterpieces, Lamar could rest on his laurels for many years. But conversely, the bar was raised to an unimaginable level for his next release. What concepts would he conquer next?
On "Damn," Lamar's newest release, he tackles nothing and everything.
Lamar's most recent effort was preluded by two singles: "The Heart Part 4" and "Humble." As the name suggests, "The Heart Part 4" is the fourth track in a series of songs spanning Lamar's entire career. The bombastic track finds Lamar going against critics and other rappers, including possible shots thrown at Big Sean and Drake.
"Humble," the only single that was included on "Damn," is an explosive, Mike WiLL Made-It-produced track that showcases Kendrick lyrically stunting along a punishing beat. Lamar took to Twitter to announce his fourth studio album along with the cover: a photo of Kendrick looking angrily with one word above his head in bold red: "DAMN."
14 tracks and 55 minutes long, "Damn" is as concise and bold as the title suggests. Each song title is one word in all caps, such as "God," "Pride" and "Feel." U2, Rihanna and Zacari all have small features on the album. Production is handled by a variety of Lamar-mainstays, from in-house producers DJ Dahi and Sounwave to renowned producers like the Alchemist, Cardo and the aforementioned Mike WiLL Made-It.
Compared to his last project, the production on "Damn" is much more toned down. The acid-jazz infusion is gone, replaced with more tradition beats. That's not a knock to the project though. These simpler beats are still extremely polished and diverse, with various beat switches that allow for Lamar to spazz out on the tracks. Compared to "TPAB," which took over a month of mastering alone, the beat selection here is much less verbose.
Lamar builds on what he excelled at on his last two LP's. The in-depth story-telling from "Good Kid, M.A.A.D City" and the distinct vocal changes from "TPAB" are deeply ingrained in "Damn." Lamar switches viewpoints frequently throughout "Damn." In "Fear," he immerses himself in distinct memories of fear throughout his life in each of the three verses — from the ages of 7, 17 and 27, respectively.
He embodies guttural feelings in "Lust" and "Pride." The line between reality and fiction are blurred. Lamar spins tales of gang violence in Compton, such as claiming that his label head once robbed and shot up the KFC that Lamar's own father used to work at.
While there isn't an obvious story running through the entirety of "Damn," there are many themes sprinkled throughout the album. Death and religion are pervasive, and these themes are further intensified as the album was released April 14, which was "Good Friday" in Western Christianity. Lamar battles the vices and strifes of fame hood throughout as well, such as on "Lust" and "Humble." Songs range from love odes like the aptly named "Love" to energetic bravado tracks like "DNA" to introspective think-pieces like "Pride."
"Kung Fu Kenny" took a calculated step back with "Damn." Instead of further pushing the expectation to an unattainable level with another concept album, Lamar showed that he can make a stellar rap album in a more conventional sense. He doesn't need an overarching narrative to run circles around his rap contemporaries. He can just spit brilliant bars filled with passion, insight and truth. "Damn" further cements that Kendrick Lamar is the greatest rapper alive.
I think writing a review of a Kendrick Lamar album after listening to it for less than a week is doing a disservice to his art. Every single line is crammed with deeper meaning that will take many listens to pick up. I'll listen to songs from years ago and pick up on metaphors I missed. "Damn" is explosive yet subtle, modest yet bold, grandiose yet restrained.
In short, it's Kendrick Lamar.