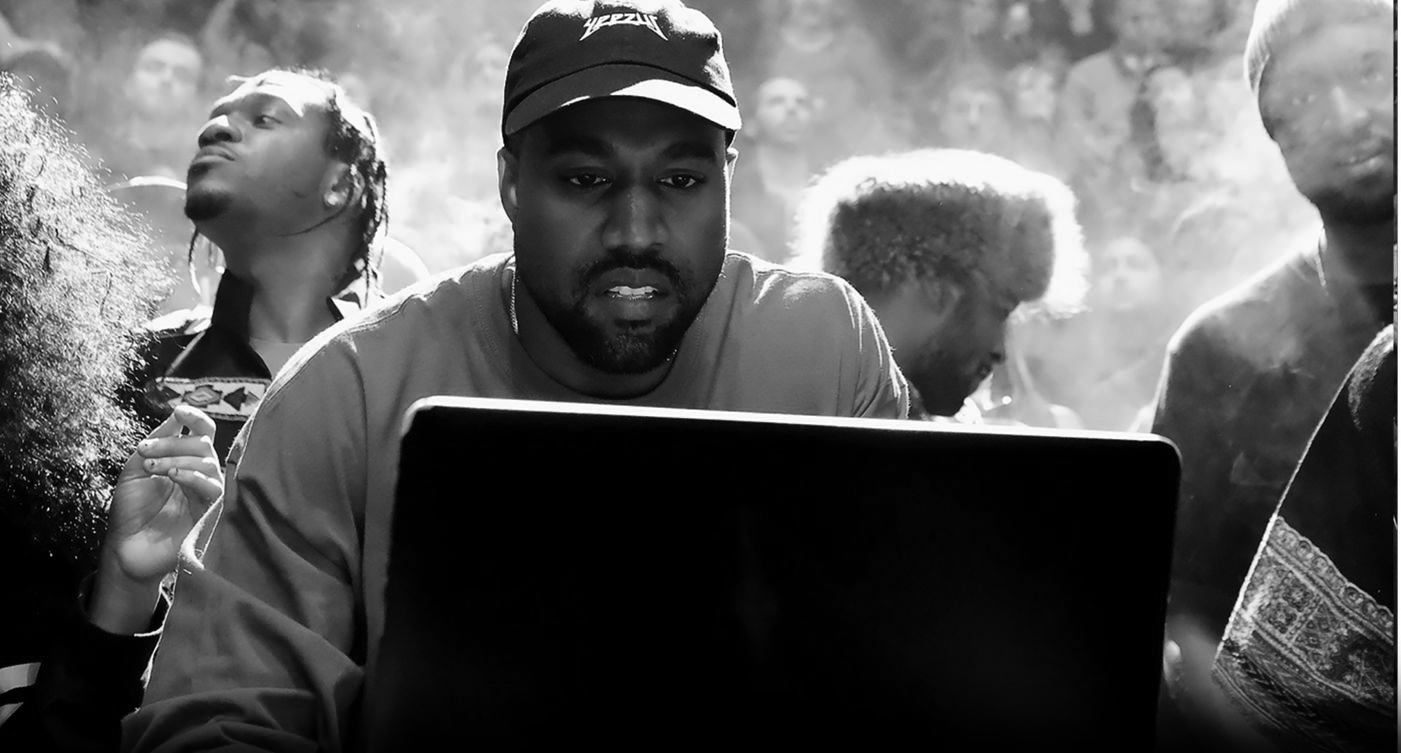 The watershed moment of Kanye West's Yeezy Season 3 show was when he debuted his seventh solo album, "The Life of Pablo" to the world by playing it from his personal laptop in Madison Square Garden.
For the first minute of album opener "Ultralight Beams," it sounded like we were being introduced to a new man.
"Deliver us serenity, deliver us peace," he sang. "Deliver us loving, we know we need it."
Kanye has been plenty introspective before. The entirety of "808s and Heartbreak" was based around the navel-gazing that comes with a life fallen apart.
But this was something different.
A year before, he had debuted "Wolves," a near-ballad. After the lead single "Real Friends," which struck a similar chord to "808s" in its emotional state, it was fair to wonder if "Pablo" would be restrained. When the festive "No More Parties in L.A." was stricken from the record's track listing just before the premiere, it could've been seen as a change in his brand.
Who is this Kanye? He seems dialed back and hemmed in. He is a father now. What would that do to his seventh album? That first minute sounded good, sure. Kanye's always had an ear for what sounds best. But who is this humbled man? That was new and concerning.
And then, from the darkness, came a robust choir, bursting out, spilling over Kanye's slumped shoulders. He kept singing at his pace, but the track stood up and beat its chest, its anchor no longer the necessary engine.
This was Kanye. Straight from the go Kanye, chop up the soul Kanye.
"Pablo," while another impressive statement from Kanye, is the most scattershot solo record of his career. This isn't a bad thing, but rather a new thing. If he expanded on each musical idea in these tracks, as he often did in the past, Kanye would have a 30-song double album on his hands, something fans would have welcomed but something that would've necessitated a shunned deadline, representing something Kanye would never accept — defeat.
So instead, what we're presented with is a collage of songs, some of which fit together, some which don't, and nearly all of which reach the impossibly high watermark Kanye has set for himself.
But it's unpredictable, so prepare yourself.
It begins with the second song, on the conjoined parts of "Father Stretch My Hands." The first part includes a Pastor T.L. Barrett sample, an impossibly warm hook from Kid Cudi, and a terrible line about bleached nether regions. In the second part, Kanye introduces a new sample, and a new, rapid-fire handclap beat before he hurriedly raps about how his family fell to shreds and rose from debris. Then he brings in newly-minted G.O.O.D. Music signee Desiigner to do his best Future impression, and then we get 10 quick seconds of Imogen Heap, and then the song ultimately closes with the tail end of the first sample.
If that sounds like a lot for two songs, that's because it is.
But, as always, it sounds good, and that's something the majority of "Pablo" has going for it. If you can ignore the head-shaking, headline-grabbing lines about Taylor Swift and Ray J, there's so much to love and enjoy, musically and lyrically. It helps to embrace the moments in which West stops trying to incite drama and simply has fun, like he does on the second half of "Famous," when a chopped-up sample, reminiscent of his best beat-making work, floats along underneath boastful ad-libs from Swizz Beatz, who at one point riffs, "One thing you can't do is stop us now," and boy is he right.
From "Famous," to Sandy Rivera's "Low Lights," to the exquisite bonus track, "30 Hours," Kanye spends plenty of "Pablo" retracing his steps, harkening back to simpler musical times, when all he needed was a sample to bring his legion of fans together.
Those turned off by the full-steam-ahead abrasiveness of "Yeezus" will find reprieve in these tracks, specifically "30 Hours," which flips an Arthur Russell sample into a laid-back highway jam, over which Kanye raps about the lengths he drove for scorned love, and even looks back at rapping for Jay-Z, way before "The College Dropout." The internet commenters clamoring for Kanye to return to his roots can embrace this one, among many.
But the minimal, metallic instrumentals aren't gone entirely. One of the album's most visceral tracks, "Feedback," frames Kanye rapping over something resembling a sped-up fire alarm, which soon devolves into a blurred version of itself as he brags about how much money he's going to make, interspersing social commentary — "Hands up, we just doing what the cops taught us" — and self-aggrandizing declarations — "Name one genius that ain't crazy."
And on "FML," the cold, eerie and despondent collaboration with The Weeknd, West rattles off some of his most intimate, impressive lyrics on the album. He raps about his use of antidepressant drug Lexapro and discusses his struggles with sexual temptation, while The Weeknd sings a self-destructive hook. It's one of his most stark, personal songs to date, which would have found itself at home on any of his albums since "808s."
But it seems to fit perfectly here; amidst a tremendously transparent album release and furious tweet storms, Kanye is giving us more of himself in 2016 than he ever has before.