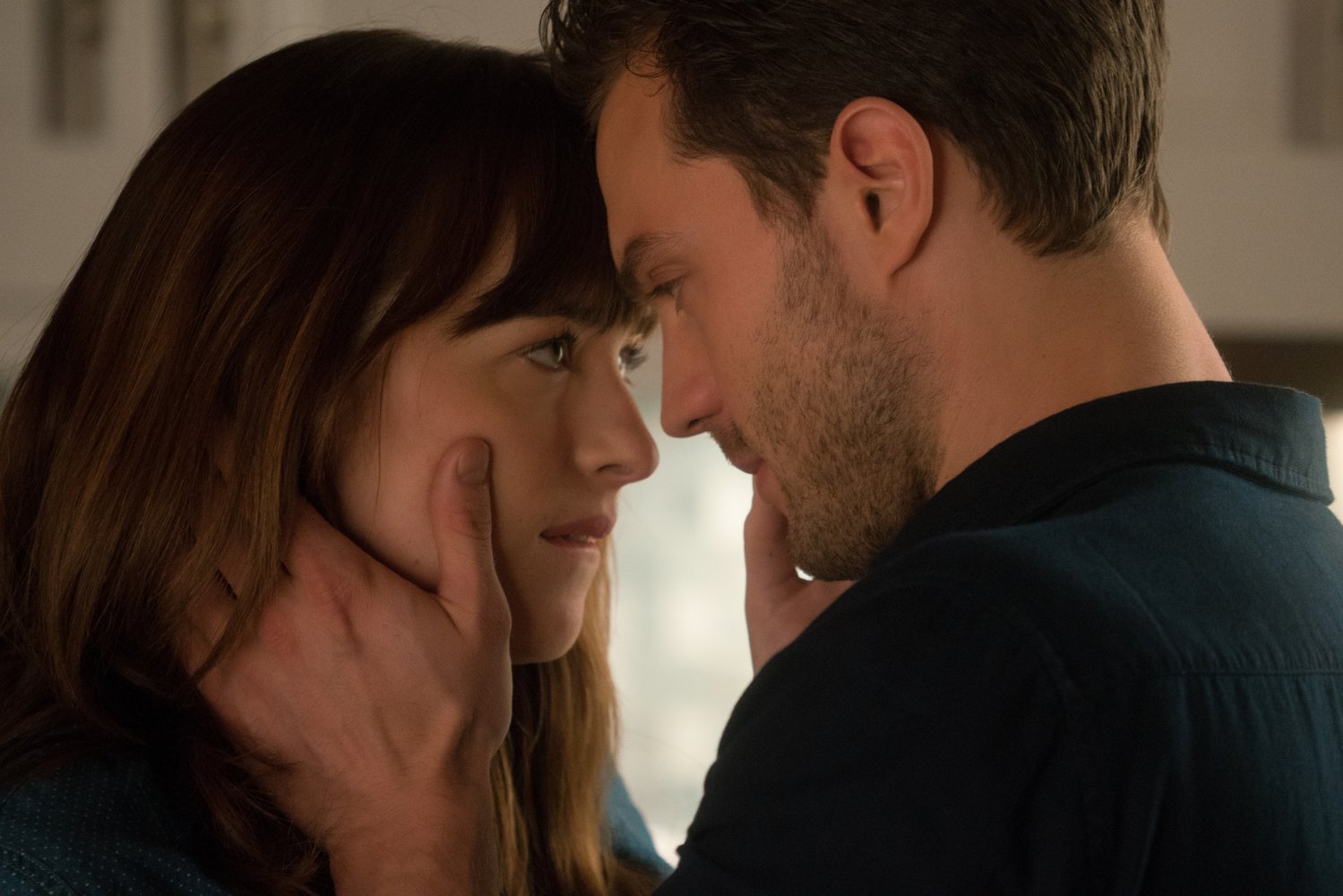 "Fifty Shades Darker" made up for its predecessor's lackluster plot with expanded character development and unforeseen twists.
Premiering in 2015, "Fifty Shades of Grey," the first movie of the series based on E.L. James' best-selling erotic romance novels, briefly explored the characters Christian Grey (Jamie Dornan) and Anastasia Steele (Dakota Johnson). Fundamentally fixated on steamy sexual encounters, the first film merely portrayed what was happening in the sheets and not in the characters' minds.
But the thoughts inside of Christian's head were perhaps even more alluring than what laid in his "red room" of sexual desires. Directed by James Foley, "Fifty Shades Darker" delved deeper into the plot that the first movie failed to expound and answered many questions that disturbed viewers had been left to ponder.
The first movie provided clues as to why Christian got involved with the BDSM lifestyle, but "Fifty Shades Darker" filled in the blanks. After enduring a childhood of abuse by cokehead parents and being shuffled through the foster care system, Christian was emotionally traumatized.
Unable to cope with his haunting past, he turned to a life of kinky dominance, hoping to take vengeance on women who looked like his mother by inflicting pain on them in the bedroom. His relationship with women revolved solely around sexual contracts and exploring unspeakable desires — that is, until he met Anastasia.
From the first movie, it was clear that Anastasia changed Christian, but "Fifty Shades Darker" revealed how significant the transformation was.
At the end of the first film, Anastasia's heart was left more bruised than her pale skin was from Christian's leather whips. She yearned for a relationship that extended beyond the bedroom, but to him, she remained an object of sexual gratification.
In the sequel, the couple renegotiates the "terms" of their previous contract and Christian proves that his love for Anastasia supersedes his love for handcuffs and nipple clamps.
Of course, it's not that easy. Throughout the two-hour movie, barriers to their relationship pop up almost as often as Christian's erections.
Christian's former submissive, deeply scarred by their former bond, resurfaces and is determined to end their relationship — and she's not the only one. The woman who introduced Christian to the sadomasochist lifestyle, consumed by jealously, is even more persistent to make Anastasia back down so that Christian can go back to his former routine. Anastasia's sleazy boss Jack also tries to break the duo, resorting to his vulgar ways.
Though it's not really clear why this movie is supposed to be "darker" than the first one, it was certainly a big improvement. It's a shame Johnson's acting couldn't improve with the storyline, but we'll leave it to Christian to punish her for that later. Her painfully awkward demeanor fits her character anyway.
I've been patiently awaiting for the sequel since I saw the first movie and I must say, I was left rather satisfied. It was by no means a flawless movie, but compared to the last one, it seemed so. Let's just hope that the third movie of the series will follow this positive pattern.