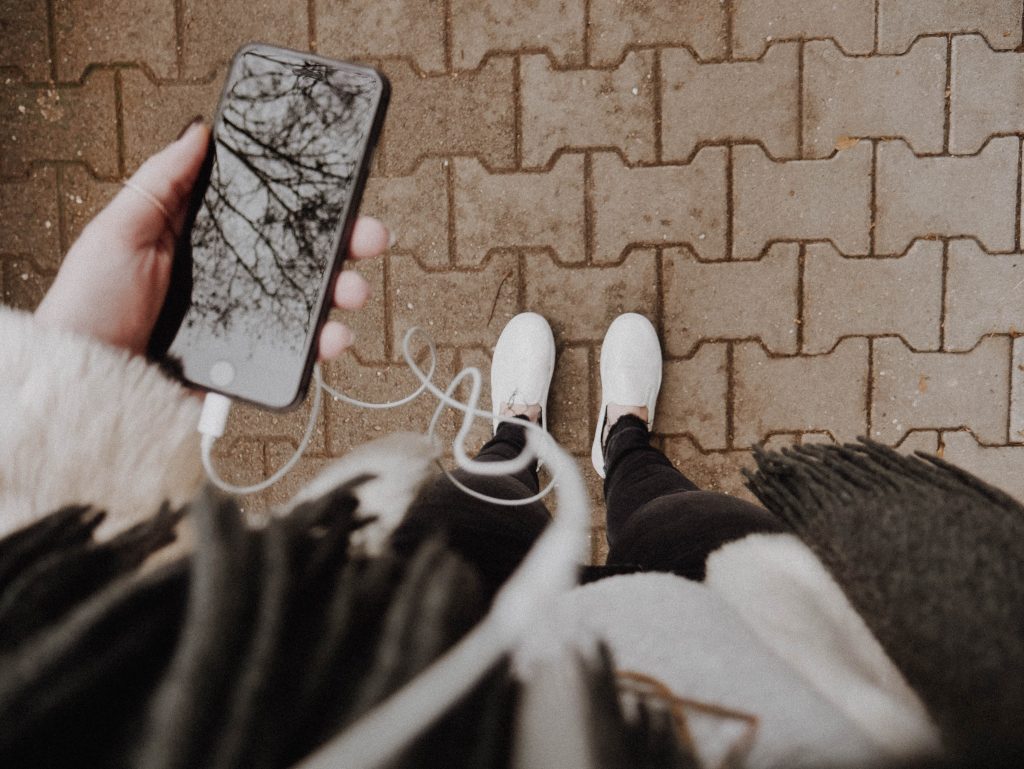 UK singer/songwriter Eloise released her debut album "Drunk On A Flight" on April 14. The album is composed of twelve tracks that have a funky, lo-fi feel with a hint of jazz. It is a quick listen, running at just over 31 minutes long. I was not familiar with Eloise until a few months back; I heard her song "Trick of the Moon" last year, but did not start following her music until she was recommended to me by a friend a few months ago. The song my friend introduced me to, "Enough," was what truly peaked my interest in Eloise. Both of these tracks are on her 2021 EP "Somewhere In-Between" and are good songs to start with for someone just getting into her music. This album, while reminiscent of her older sound, has a certain lively flare.
Title track "Drunk On A Flight" was released as a single on Jan. 20 and is the album's opener. Eloise has a warm and smooth tone in this track, as she sings of a past relationship that had both ups and downs, citing specific memories that the pair went through together. The lyrics "You used to stroke my cheek/ When I spoke French to you/ But then you'd pick a fight/ Bring up some blurry night/ And what it meant to you" show positive times in her relationship when her partner was incredibly sweet, as well as negative times when they were arguing. The French phrases in the background of the track accompany the lyrics well. Throughout the song, Eloise explains that even though she broke up with her partner, she is getting drunk on her flight to cope and still looks for him in every man she meets.
Track three, "Forgive You," is about continuously forgiving someone that hurts you repeatedly. The lyrics "We always knew/ When it came to me and you/ Someone's heart would get broken/ We couldn't guess whose" are powerful as they show that Eloise and her partner always knew about the impending doom of their relationship, but chose to stay together anyway. The track, while more on the upbeat side, continues to recount the tragic tale of Eloise's failed relationship as she sings "You've been drinking/ And I heard through your friends/ That you've been thinking/ We are near the end/ But when it's just you and me/ It's hard to believe that you want out." If those lyrics are not a slap in the face I do not know what is.
Track five, "Friends Who Kiss" is one of the prettiest songs on the album. Eloise slips into falsetto at various points throughout the song, which works well with the simple piano melody in the background, creating an overall melancholy feeling. The song addresses the reality that not every kind of love leads to a relationship with the lyrics, "Some loves weren't meant to be had/ Only to be felt." The chorus, while sonically tame, is memorable in its rhythm and lyrics, "I couldn't love you/ Anymore than I do/ But love isn't in love/ Let's just call it what it is/ I know you know all of this/ We're just friends who kiss." It builds on the idea of acknowledging the romantic situation you are in.
"Therapist," track six, was released as a single on March 15. It is easily the sassiest and most fun track on the album. Eloise expresses extreme disdain for being a "therapist" for the man she is dating (as she should). The lyrics "You're a big boy now/ I can't hold your hand/ Acting like a boy/ But I fell for a man" (like many other lyrics in the song) made me crack a smile. The way Eloise is shamelessly calling this man out is amazing: props to her. The chorus is especially catchy with the lyrics, "'Cause I'm not a therapist/ I'm not a specialist/ I can't untangle this kind of web/ When will you realize that/ It's too much pressure and/ I can't tuck you in when it's time for bed." Towards the end of the song, the energy picks up in the last chorus with the addition of drums and electric guitar, before mellowing out with soft acoustic guitar strums.
Track eight, "Cold As The Sea," is the shortest track on the album, lasting only 56 seconds. This song feels intimate as it consists only of Eloise's rich vocals and an acoustic guitar. It almost feels like she is in the same room singing directly to you as you listen. Eloise grapples with being a different version of herself than people met her as while she sings "Who do you want me to be?/ Cause the girl that you met isn't me/ I've played millions of parts/ And took my lovers' hearts/ With two hands as cold as the sea." Her vulnerability makes the song easy to connect with.
Track nine, "In Another Year," is my favorite song on the album. It is a beautiful piano ballad about feeling stagnant in not only a relationship, but the physical place you are in. Eloise expresses that she will be getting out of wherever she is "in another year." In the song's ending chorus, Eloise seems to be finally leaving her partner behind as she sings, "Oh I, I'm gonna see it all/ Every mountain top and penny drop and waterfall/ And I, I'm more than terrified/To not have you to show me to the world outside/ I got my ticket out of here/ I gotta disappear/ I'll see you in a year." The rawness of Eloise's vocals coupled with the relatable concept of needing to move on from someone who seems to be holding you back is what makes this song so impactful.
"Vanilla Tobacco," track ten, was released as a single on Nov. 11, 2022 and provides a change of pace from the rest of the album. For starters, it is not sad, and while I do love sad music, I am grateful for the break that Eloise provided. This song is lighter in nature, as Eloise sings about how good the sex is with the person she is seeing. Honestly, good for her, after what she has been through in the last few tracks she deserves it. This is probably my second favorite song on the album. It was in my regular rotation for a couple months after it came out. The harmonies on chorus lyrics, "Daydreaming about your lips/ Your hands all on my lips/ So give me a little kiss on my nose/ I wanna feel like I'm your only/ And I want you close enough to smoke me/ So pour yourself a drink and come to me" are so well done. If I had to choose only one track to recommend from this album, it would be this one.
"Tired Now" is the last track on the album. Eloise calmly sings about how she is done trying to make it work with her partner, explaining how she is "tired now." In the chorus lyrics, "I just hope you know that/ I was broken when you found me/ All of my problems/ You can't solve them/ Cause they drowned me/ When it's all said and done/ We had fun/ But I'm tired now" Eloise blames herself for the downfall of her relationship with her partner. This track is a perfect closer for the album, as it shows that this time Eloise is the one who is walking away, unlike how she was the one who kept seeking out her partner in the opening track, "Drunk On A Flight." She has exhausted all of her efforts and is accepting that this relationship is not right for her, making the album come full circle.
"Drunk On A Flight" is a quality debut album that displays Eloise's talent as an artist. I think she has the capability to gain a lot more popularity, especially since she is about to go on tour in June and will be performing in Philadelphia on Oct. 7 at The Foundry. While her album will not be on repeat for me, I strongly believe it is worth the listen, and who knows, you may even see me at her concert in the fall.