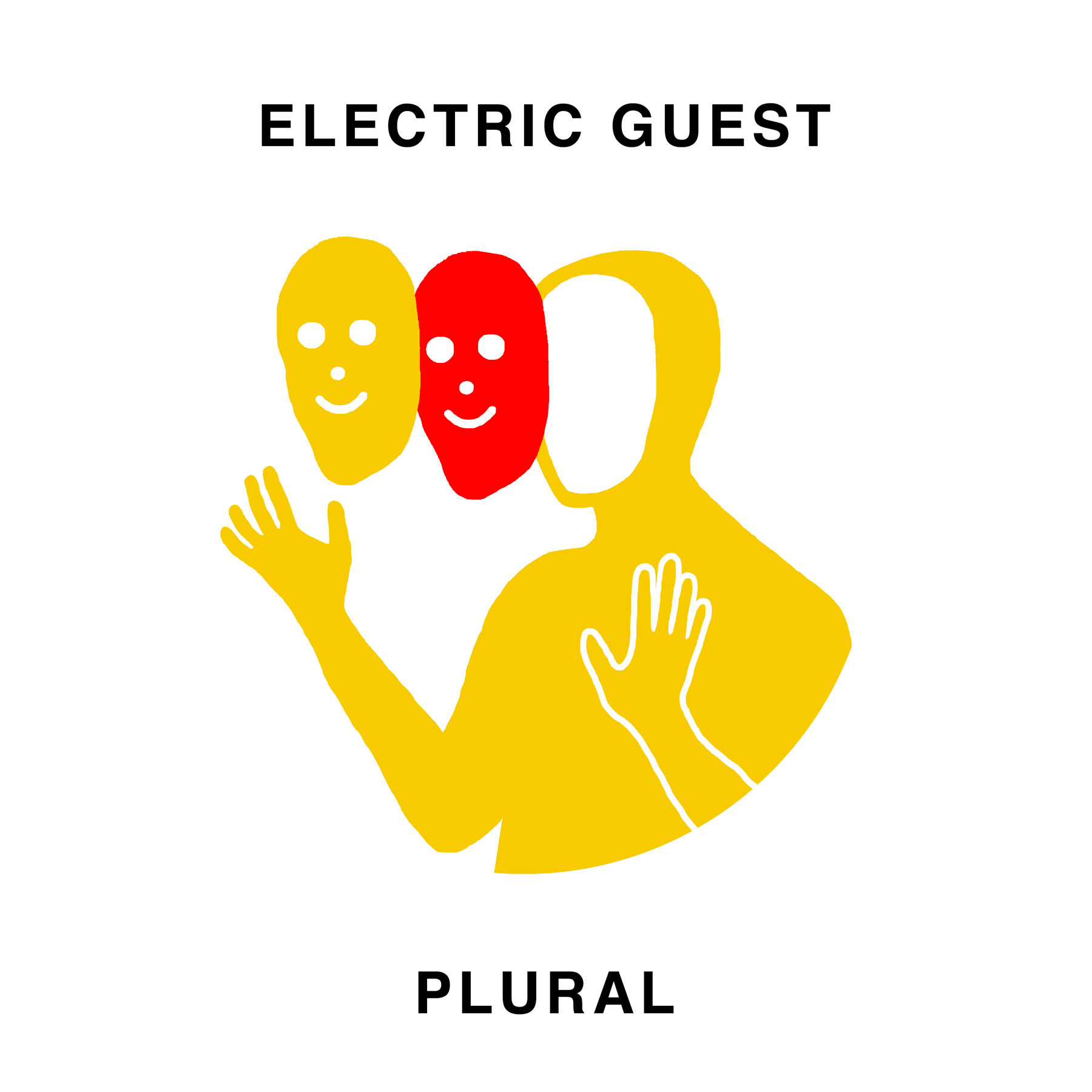 It's been a long four years since Los Angeles-based, indie pop-rock band Electric Guest blessed us with new music. After a long wait, lead singer Asa Taccone and drummer Matthew Compton delivered to us the album "Plural" in all its glory.
The album begins with Taccone singing in his signature falsetto before a head nod-inducing piano offers a rhythm accompanied by some soft drums in "Zero." This, right here, is classic Electric Guest.
For those who haven't heard the Danger Mouse-assisted debut album of the Los Angeles duo, you should know the album "Mondo" featured lots of electronic sounds surrounded by live instrumentation and almost exclusive falsetto singing by Taccone.
The shining moment of this track, and easily my favorite moment of the entire album, comes at the very end, when the music drops out from underneath and the production opens up wide for Taccone to croon: "It's always the narrow ones who say that something's off/ They overlook you or refuse/ But the undertow is only lost time to rise above the low."
Once the chills settle, Electric Guest takes us into "Glorious Warrior," the '80s-influenced song about lost love and heartbreak, with a style that's eerily similar to some of the great, late Michael Jackson's most famous work.
Another notable 80s-influenced track on this album is the lead single and magnum opus of the duo, "Dear To Me." This song is infectiously catchy and has the makings of a hit record. "Dear To Me" is super simple, summery and funky. HAIM helps with additional vocals, especially on the hook, which is arguably the greatest stanza of music I've ever heard from Taccone purely for its simplicity and relatability.
Listen to "Dear To Me" a few times and tell me that it isn't stuck in your head afterwards.
The duo usually work within a '70s or '80s style, although I must say it's more toned down on this album than it was on their last. Notably, the duo abandons this new-vintage style for some radio-pop songs that play it super cool and come off as rather lazy as far as songwriting goes.
"Back & Forth" and "Oh Devil" both have a very familiar radio-pop feel to them, especially the latter which sounds a lot like a Major Lazer-DJ Snake collaboration. "Back & Forth" takes the cake for the lowest common denominator in pop music-making, however, as the lyrics are pretty obscure and probably purposefully vague.
Taccone and Compton employ some common pop music techniques in their music that, for the most part work, but they are just a tad noticeable to me (I'm going to say it's just short of being forced). On a more complimentary note, though, "Back & Forth" is a really fun song to listen to.
When they're not doing pop or the catchy '70s and '80s jams, they're making classic indie rock, as heard on "Back For Me," "Over" and "My Omen."
The last great, shining moment on this album comes at the penultimate track, "Sarah." A classic love ballad, "Sarah" is the true love we've all had, but sadly no longer have, in our lives. The chorus is simple, again, but emotive. It's a powerful song that shows the power of Taccone's songwriting abilities.
Taccone has a knack for writing songs that are obscure, but vague enough that you can see yourself thinking these same thoughts. While his singing is nothing extraordinary, it works for the music he and Compton create. Taccone may not have the greatest singing voice, but he knows how to sing with emotion and perform his tracks with unparalleled grace and style.
Sonically, this album is bright and contains a number of songs I can see myself cruising to with the windows down when the weather's warm. There are only a few truly incredible moments on this album, something I think their debut album had a lot more of, but there are a lot of good vibes on "Plural" that are sure to please fans of indie rock, indie pop and reimagined funk-inspired production.
"Plural" has something for a lot of different tastes, and if the music is any indication, Electric Guest may well be on their way to gaining some mainstream attention.